Fiction
100 Must-Read LGBTQIA YA Books
This content contains affiliate links. When you buy through these links, we may earn an affiliate commission.
Welcome to a list of 100 must-read LGBTQIA YA books! Yes, these are all must-reads, and no, this is definitely NOT all the queer YA books that exist. For transparency's sake, on this list there are: 32 books with lesbian characters, 33 books with bisexual+ characters, 30 with gay characters, 17 with trans characters, 5 with intersex characters, and 4 with asexual characters (yes, I know that doesn't add up to 100 because some of the books have more than one LGBTQIA character in them!). I've marked the books with the letter of the rainbow alphabet that correspond to the content so you can know which one is which.
I've only included more than one book by the same author if they are really important and groundbreaking books. As far as I know, I've included all the YA books with intersex and asexual content that exist (in English, anyway). I've omitted some trans YA written by cis authors that has been flagged by trans readers as problematic but I aimed to include every trans YA written by a trans author.
One last thing: this list includes 36 books by and about people of color (there are additional ones that feature characters of color but are by white authors), all of which have an asterisk next to them so you can easily spot them. Those books were EXTRA hard to find. This is my call on the publishing industry to PLEASE consider intersectionality when publishing LGBTQIA books and to prioritize queer and trans authors of color telling their own stories!
Aristotle and Dante Discover the Secrets of the Universe by Benjamin Alire Saenz* (G)
This is a story about two Mexican-American teen guys falling in love that's also about grief, loneliness, and being true to yourself. It has beautiful understated writing.
First Spring Grass Fire by Rae Spoon (T)
A candid, authentic story about a genderqueer teen growing up in rural Alberta with a strict Pentecostal family and a dad with schizophrenia. The protagonist finds solace in first love with a girl, music, and self-discovery.
The Necessary Hunger by Nina Revoyr* (L)
As a star basketball player in her last year of high school, Nancy Takahiro's life is about to change forever. Faced with the college recruitment process and unsure of where her skill will take her, Nancy is not prepared for meeting Raina Webber, an African-American All-State shooting guard whose passion for basketball is matched only by her talent.
Empress of the World by Sara Ryan (B)
A classic bisexual YA book originally published in 2001, Empress of the World is about first falling in love with a girl and making awesome new friends at summer camp.
When the Moon Was Ours by Anna-Marie McLemore* (T)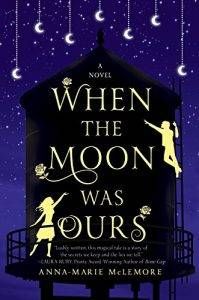 A lushly written magical realist story about standing up for who you are, When the Moon Was Ours has great complex representation of a teen trans guy and a trans woman, as well as POC (Latinas and Pakistani/Italian).
Deliver Us from Evie by M.E. Kerr (L)
A classic published in 1990, Deliver Us from Evie is a heartfelt story about 18-year-old butch lesbian Evie, who lives in rural Missouri and is in love with the local banker's daughter.
Afuera: A Young Latino's Journey by Marcelino Rosas* (G)
Both a coming out story of a young Latino man's difficult relationship with an abusive father and a look at modern teenage life, from school to sports to sexuality, Afuera shows Roberto coming into his own by doing everything his tradition and culture tells him not to.
Radical by E.M. Kokie (L)
Bex is a butch lesbian teen living in a prepper, survivalist community that believes everyone needs to know how to handle a gun. Her brother's involvement with a doomsday group escalates while Bex meets a gentle, beautiful girl who hates guns.
Skim by Mariko and Jillian Tamaki* (L)
Heartbreaking and darkly funny, Skim is about Kimberly Keiko Cameron, aka Skim, a goth Wiccan lesbian teen who's in love with her English teacher. It's also about depression and the mess at school following a classmate's suicide.
Days of Blood & Starlight by Laini Taylor (A)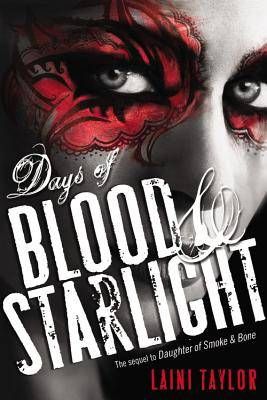 A fantasy novel filled with magic, Days of Blood & Starlight is actually the second book in the series, but it's the first one when Liraz, who unfortunately isn't the main character, is confirmed as asexual.
Lunaside by J.L. Douglas (LBA)
Set at summer camp and a fun, light read, Lunaside features a bunch of characters across the rainbow, including lesbian and asexual characters (although the ace character is minor, unfortunately!). The ace character is also biromantic.
Adaptation by Malinda Lo* (B)
Adaptation is a fast-paced sci fi thriller that is also about a bisexual love triangle! Reese is the bi main character she's dealing with an X-Files-esque situation with aliens as well as her feelings for a new mysterious girl and her debate team partner.
None of the Above by I.W. Gregorio (I)
One of the few YA books with an intersex main character, None of the Above is about Kristin, a teen girl who's kind of living the dream with a college scholarship and a great boyfriend. But sleeping with her boyfriend for the first time brings her to the doctor, where she learns she's intersex.
The Culling by Steven Dos Santos* (G)
For Lucian "Lucky" Spark, Recruitment Day means the Establishment will force him to become one of five Recruits competing to join the ruthless Imposer task force. If Lucky fails, he'll have to choose death for his 4-year-old brother. Lucky is prepared to do anything for his brother but he isn't prepared for is his attraction to the rebellious Digory Tycho, a fellow Recruit.
If I Was Your Girl by Meredith Russo (T)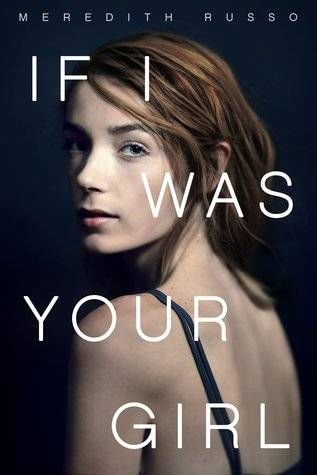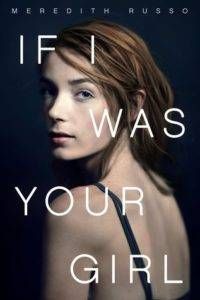 A groundbreaking YA novel about a trans girl by a trans woman author, If I Was Your Girl is about Amanda, the new girl in town trying to fit in and make friends. Her burgeoning relationship with Grant challenges her reserve to keep her trans status secret.
Princeless: Raven the Pirate Princess Book 1: Captain Raven and the All-Girl Pirate Crew by Jeremey Whitley (LBQ)
Princeless is a super fun comic about a rag-tag group of young women who are all pirates. There's a variety of queer characters, as well as POC characters, feminist humour, and quests for revenge.
Symptoms of Being Human by Jeff Garvin (T)
Riley is one of the few gender fluid characters in YA: some days Riley feels like a boy, some days Riley feels like a girl. Over the course of the book Riley starts an anonymous blog to talk about gender: it goes viral but an unnamed person threatens to reveal Riley's real life identity.
Fans of the Impossible Life by Kate Scelsa (GB)
A gorgeous, sad book about friendship and love and everything in between, Fans of the Impossible Life is centred on three teens Jeremy, Mira, and Sebby as they deal with relationships, mental illness, and the foster care system.
Gabi, A Girl in Pieces by Isabel Quintero* (G)
There's a lot of awesome stuff happening in this book narrated by teen poet Gabi: college applications, pregnancy, intersectional feminism, race, being Mexican-American, fat activism, and your parents not accepting that you're gay.
Being Emily by Rachel Gold (TB)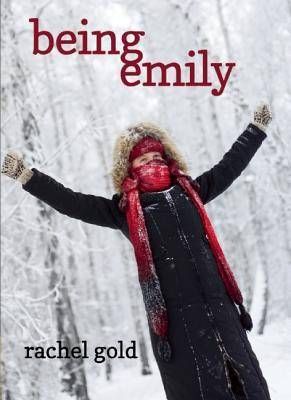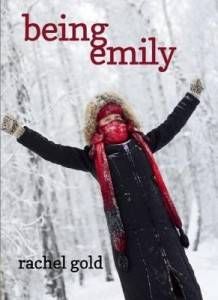 Being Emily is about a trans teen girl just coming out to her family and her girlfriend, neither of which are going super well. It's not until she gets a new trans-positive therapist and meets a new trans friend that she really feels like she can be Emily.
Golden Boy by Abigail Tartellin (I)
Max is an intersex teen who identifies as male who comes from a big secret-keeping family—keeping them from each other and the world. The story is not only a coming-of-age for Max but also about dealing with family crises.
The Butterfly and the Flame by Dana De Young (T)
In the post-apocalyptic future, 15-year-old Emily is a trans girl where oppression of queers, trans folks, and women is the norm. To escape a forced marriage, Emily flees across the continent to find a place where she can be the person she was meant to be.
Pantomime by Laura Lam (BTI)
The first in a trilogy, Pantomime is a lovely magical historical novel set in a circus in the 19th century. The main character is intersex, bisexual, and genderqueer!
More Happy Than Not by Adam Silvera* (B)
A science fiction book that speaks directly to gay conversion camps, More Happy Than Not is about 16-year-old Aaron, who is recovering from his father's suicide with the help of his mom and girlfriend who he loves. When he meets Thomas and starts to have feelings for him, he considers having a procedure to get rid of the desire.
Our Own Private Universe by Robin Talley (LB)
15-year-old Aki Simon knows she's bisexual, even if so far it's been hypothetical. Along with her queer BFF Lori, Aki sets off on a summer trip where she meets the slightly older, more experienced Christa…
Girl Mans Up by M.E. Girard (L)
Pen is a butch lesbian dealing with her traditional Portuguese parents, toxic guy friends, figuring out her gender expression, and her first girlfriend. This book refreshingly allows Pen to make lots of mistakes as she slowly learns along the way.
The Chaos by Nalo Hopkinson* (LGBQ)
16-year-old biracial Scotch struggles to fit in—at home she's the perfect daughter, at school she's provocatively sassy, and she doesn't feel she belongs with the Caribbeans, whites, or blacks. When the "Chaos" claims the city of Toronton, Scoth and a band of friends—including various queer characters—need to get to the bottom of the supernatural situation.
Quicksilver by R.J. Anderson (A)
Quicksilver is the second book in this science fiction alien thriller series that will bend a lot of your expectations about this genre. The main character in Quicksilver (not the same one as in the first book) is an asexual heroine!
Boyfriends with Girlfriends by Alex Sanchez* (LGB)
This novel is about a group of teens all exploring their sexual identities. Sergio is bi, but is dating his first boyfriend Lance who's gay and feeling insecure about Sergio's identity. Allie has always thought she was straight but when she meets lesbian Kimiko she starts to question her identity.
Georgia Peaches and Other Forbidden Fruit by Jaye Robin Brown (L)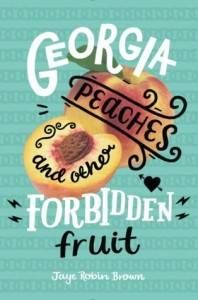 Joanna has always been an out and proud lesbian but when her family moves to a smaller conservative town in Georgia and her radio evangelist dad asks her to keep her sexuality on the down low, Joanna reluctantly agrees. When she meets an alluring girl named Mary, the sister of a new friend, it tests her reserve.
Queens of Geek by Jen Wilde (B)
If you love bisexual characters who actually use the word bisexual, queer characters of color dating each other, geekiness, fan conventions, and realistic but adorable love stories, this book is for you.
Labyrinth Lost by Zoraida Córdova* (B)
This detailed Latinx fantasy is the first book in a series is about Alex, a bisexual bruja who doesn't actually want to be a witch. When her spell to rid herself of her powers backfires, she has to travel to Los Lagos, a strange, dangerous limbo land to rescue her family.
The Abyss Surround Us by Emily Skrutskie (L)
In the far future where Earth has been taken over by the ocean, Cassandra Leung is a trainer of the sea monsters that are trained to follow the ocean's rampant pirates. On her first trip out things go horribly wrong. But it's not all bad since it's the start of a slow-burn lesbian relationship.
Six of Crows by Leigh Bardugo (LGB)
In this exciting fantasy novel, criminal prodigy Kaz has to recruit a crew to take on a suicide mission in order to pull off a nearly impossible but potentially very rewarding heist. There's a refreshing diversity of race and sexualities and abilities among the crew. You can look forward to fresh twists and turns as things on the journey go very wrong.
One in Every Crowd by Ivan Coyote (LGBTQ)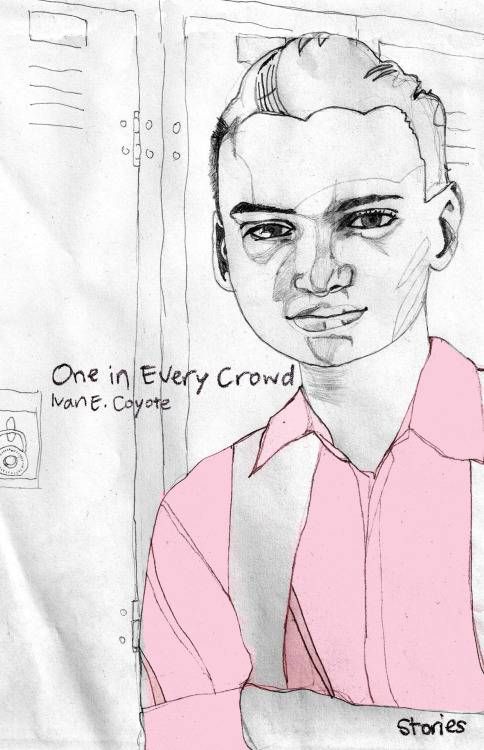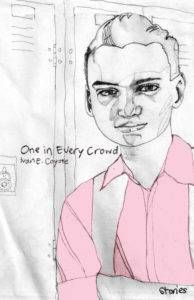 Renowned storyteller Ivan Coyote's only book especially intended for young adults, this is a collection of true short stories for teens all over the queer and trans spectrum. Some stories are funny and heart-warming, some are tough and sad. All are very moving.
The Perks of Being a Wallflower by Stephen Chbosky (G)
A classic that's now been made into a movie, The Perks of Being a Wallflower has a major supporting gay character and is an old favourite for many teens. It's narrated by Charlie, a "wallflower" dealing with loss, suicide, drugs, new friends, and first dates.
Not Your Sidekick by C.B. Lee* (B)
This superhero story set in the future features bisexual Chinese-Vietnamese heroine Jessica who doesn't actually have any superpowers despite her heroic lineage. When she gets an internship with a local villain, she gets to work with her secret crush, with whom she discovers a plot bigger than the heroes and villains put together.
Alex As Well by Alyssa Brugman (I)
This Australian novel is one of the few YAs about an intersex character. Her name is Alex, a 14-year-old who's been raised as a boy but has recently decided girl is closer to the truth. Her parents don't know how to react, but Alex reinvents herself by throwing out almost all her clothes and enrolling in a new school to try out the new her.
A Visitation of Spirits by Randall Kenan* (G)
16-year old Horace Cross is plagued by issues that hover in his impressionable spirit and take shape in his mind as loathsome demons, culminating in one night of horrible and tragic transformation. In the face of Horace's fate, his cousin Reverend James "Jimmy" Green questions the values of a community that nourishes a boy, places their hopes for salvation on him, only to deny him his destiny.
The Unintentional Time Traveler by Everett Moon (T)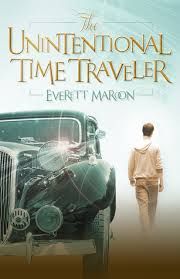 This time-traveling story features 15-year-old Jack who agrees to do an experimental treatment for epilepsy. The treatment somehow sends Jack into a whole new body—of a girl named Jacqueline—living in the early 20th century. Over time Jack starts to feel very torn between two epochs, two genders, and two lives.
Little and Lion by Brandy Colbert* (B)
When Suzette comes home to LA from boarding school on the east coast and tries to settle into her old life, she ends up supporting her stepbrother Lionel who was recently diagnosed with bipolar disorder and falling in love…with the same girl Lionel loves. Yay for a black, bisexual, Jewish main character!
(You) Set Me on Fire by Mariko Tamaki* (L)
In this darkly hilarious novel, Allison Lee is about to start college and is hoping for a fresh start and to never be burned in love again (literally or figuratively). When she meets Shar, a charismatic but toxic girl at school, the question becomes not if she'll get burned again but how badly.
I'll Give You the Sun by Jandy Nelson (G)
I'll Give You the Sun stars twins Jude and Noah. The story begins as shy Noah is falling in love with the boy next door and outgoing Jude had daredevil adventures. But three years later, Jude and Noah are barely speaking…
Coda by Emma Trevayne (B)
Coda is a fast-paced science fiction dystopia is about an 18-year-old bisexual guy named Anthem. This is a well-written story is about a corporate technologically driven society where music is used to control the population and Anthem has music flowing in his veins.
Brew by Dane Figueroa* (T)
The first book in the ghetto goddess series, Brew is about a mother and a daughter: Arjana, a black trans teen witch, and Bembe a mysterious infamous figure in the magical community.
Of Fire and Stars by Audrey Coulthurst (LB)
This delightful court fantasy novel is about two very different princesses slowly falling in love and working together to find the culprit of a shocking assassination and to uncover the sinister political plot about to undermine the kingdom.
Fruit by Brian Francis (G)
This lovable novel is about 13-year-old Peter and set in small town Ontario in the 80s. The novel resists the idea of setting Peter's gender identity or sexuality in stone, investigates fatphobia, and is really funny.
Hen & Chick: The Marauders' Island by Tristan J. Tarwater* (LGBTQ)
A fantasy novel featuring a ragtag crew of diverse—in terms of race, gender, and sexuality—pirates on a mission to raise a mysterious sunken island. This book has a positive, present relationship between a teen girl and her mom, who are both mages!
Beautiful Music for Ugly Children by Kirstin Cronn-Mills (T)
This trans YA is one of the few that isn't focused on transition. It's about Gabe, a trans guy who's a DJ living in the Midwest and his relationships with the various people in his life are at the centre of the novel.
Two Boys Kissing by David Levithan (G)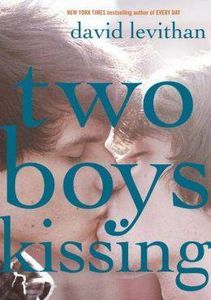 Two Boys Kissing is a well-known gay YA for a reason, because of its unique structure: it's the story of two boys trying to set a new Guinness world record for the longest kiss narrated by a Greek Chorus of the generation of gay men lost to AIDS.
Money Boy by Paul Yee* (G)
Money Boy is about Ray, who's a first generation immigrant to Canada from China still feeling like a fish out of water. Things get really bad when his dad finds out he's gay. He gets kicked out and heads for downtown Toronto, where he encounters homelessness, theft, and prostitution.
Proxy by Alex London (G)
A fast-paced dystopian tale reminiscent of the Matrix that overturns all the tropes of the genre and features a gay main character of color where his sexuality is not the plot point! Lots of good, deep stuff here about crime, government control, and moral grey areas.
Annie on My Mind by Nancy Garden (L)
A lesbian classic first published in 1982, Annie on My Mind has staying power. At its core it's a love story of Liza and Annie, whose friendship blossoms to love and leads them to have to deal with homophobia from family and their schools.
About a Girl by Sarah McCarry (B)
18-year-old Tally is one of those people who's really sure about everything in her life, so she's totally blindsided when a sudden discovery leads her on a journey where she meets Maddy, an enigmatic and beautiful girl who will unlock the door to her future.
Swimming in the Monsoon Sea by Shyam Selvadurai* (G)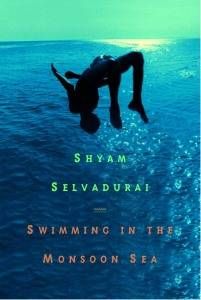 This novel set in a richly described 80s Sri Lanka is a gay teen Amrith's sexual awakening with a subplot about a school play of Othello. Jealousy is a major theme in Othello and it also rears its ugly head in Amrith's story as he and all the girls in his town are enchanted with his visiting Canadian cousin.
Big Big Sky by Kristyn Dunnion (LQ)
An amazingly inventive science fiction book that questions what exactly human is, Big Big Sky is a hella queer story about a group of girls who are brain-washed assassins escaping, surviving, some of them becoming post-human and all of them kicking lots of ass.
Long Red Hair by Meags Fitzgerald (B)
Fitzgerald's graphic memoir is very nostalgically 90s, full of cultural references like Buffy the Vampire Slayer and teen girl sleepover stuff like séances and Bloody Mary. It's also a bisexual coming out story.
Darkest Light by Hiromi Goto* (L)
With two unlikely companions, a heartless cat and a self-destructive Neo Goth lesbian, reincarnated villain Gee must fight the monstrous and the horrific—and, most difficult of all, he must overcome his own propensity for evil.
Dreadnought by April Daniels (T)
Danny Tozer has a problem: she just inherited the powers of Dreadnought, the world's greatest superhero, which has also made her appear to the world as the girl she's always known she was. She doesn't have much time to adjust, as she has to find Dreadnought's murderer before humanity is extinguished.
Every Heart a Doorway by Seanan McGuire (LGBTQA)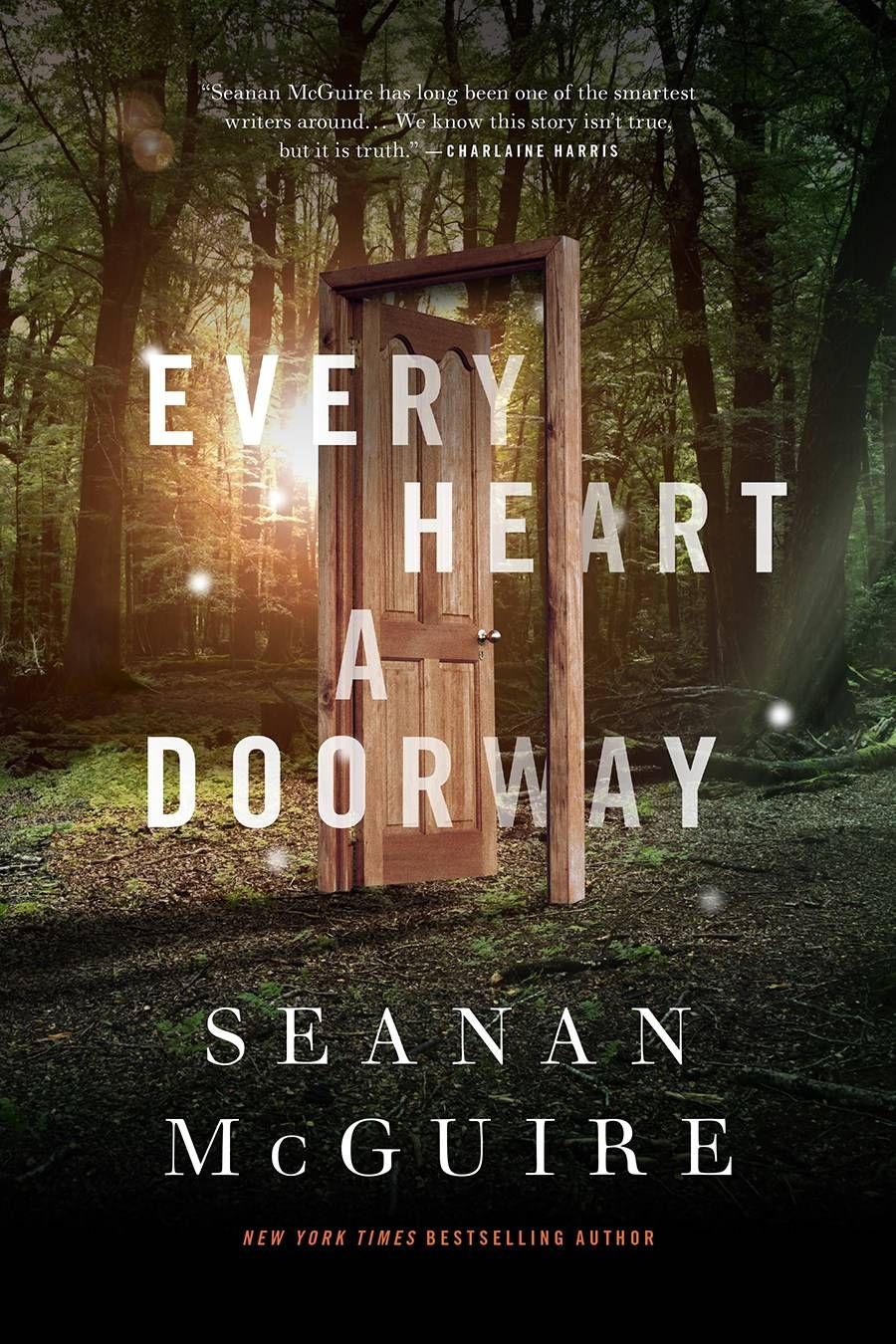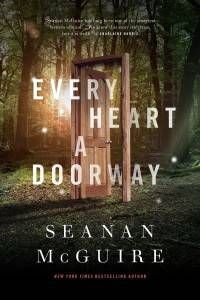 Set in a home for children like the Narnia kids or Alice in Wonderland who slipped into fantasy worlds and had to come back to the real one, Every Heart a Doorway also has a plethora of queers including most notably an asexual character!
From the Notebooks of Melanin Sun by Jacqueline Woodson* (L)
This classic about a teen boy, Melanin Sun, discovering that his mother is in a relationship with a woman was first released in 1995. Should he stand by his mother even though it could mean losing his friends? Should he abandon the only family he's ever known?
Another Kind of Cowboy by Susan Juby (G)
Another Kind of Cowboy is full of Susan Juby's characteristic wit. It stars Alex, a teen growing up on Vancouver Island who just wishes everyone would get that he wants to be a gay cowboy.
Fat Angie by E.E. Charlton-Trujillo* (L)
One of the few YA novels about a fat queer character, Fat Angie is a darkly comic anti-romantic romance that deals with the Iraq war and suicide in addition to fat and lesbian issues.
A + E 4ever by i. merey (T)
A + E 4ever is a graphic novel with genderqueer content. It's a frank depiction of two teens Asher and Eulalie with the usual teen drama made fresh by the way the blurry lines of gender and sexuality are front and centre.
Keeping You a Secret by Julie Anne Peters (L)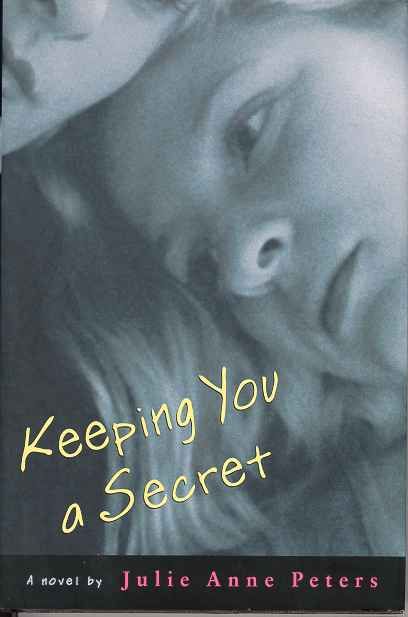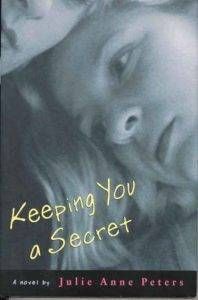 No list of queer YA would be complete without Julie Anne Peters. With a steady boyfriend, the position of Student Council President, and a chance to go to an Ivy League college, high school life is just fine for Holland Jaeger. But when Cece Goddard comes to school, everything changes. Cece and Holland have undeniable feelings for each other.
Dare, Truth, or Promise by Paula Boock (L)
This classic tale of opposites-attract lesbian love set in New Zealand was first published in 1997 and stars Willa and Louie, young women who fall in love fast and furiously. Everything the girls are sure of – their plans, their faith, their families, their identities – is called into question…
Someday This Pain Will Be Useful to You by Peter Cameron (G)
18-year-old James lives in twenty-first-century Manhattan, but he's more at home in the faraway worlds of Eric Rohmer or Anthony Trollope. This sense of dislocation is complicated by his growing infatuation with a handsome male colleague at the art gallery his mother owns.
Tell Me Again How A Crush Should Feel by Sara Farizan* (L)
This lesbian coming out story is about high-school junior Leila, a Persian-American teen who finally gets her first crush on the sophisticated, beautiful new girl at her school, Saskia.
Silhouette of a Sparrow by Molly Beth Griffin (L)
A beautiful historical novel set in the 1920s, Silhouette of a Sparrow has effortless yet beautiful writing, an authentic and lovable young heroine, a subtle and moving lesbian romance, and an environmentalist sub-plot.
Freakboy by Kristin Elizabeth Clark (T)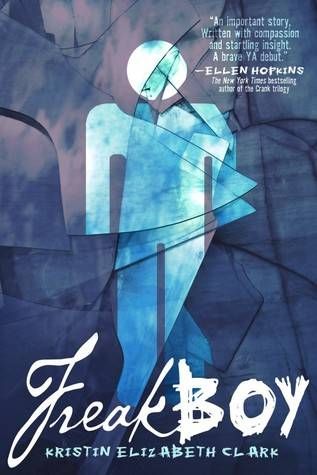 A verse novel about a genderqueer teen Brendan Chase, who seems to have it pretty easy. But on the inside, Brendan struggles to understand why his body feels so wrong. Is there even a name for guys like him? Guys who sometimes want to be girls?
Otherbound by Corinne Duyvis (B)
Otherbound is a fantasy page-turner starring bisexual character Amara, who is never alone. Not when she's protecting the cursed princess she unwillingly serves. She can't be alone, because a boy Nolan from another world experiences all that alongside her, looking through her eyes.
Juliet Takes a Breath by Gabby Rivera* (L)
Juliet Milagros Palante is leaving the Bronx and headed to Portland, Oregon. She just came out to her family and isn't sure if her mom will ever speak to her again. But Juliet has a plan, sort of, one that's going to help her figure out this whole "Puerto Rican lesbian" thing.
Huntress by Malinda Lo* (L)
To solve the environmental crisis sweeping their world, Kaede and Taisin, two 17-year-old girls, are picked to go on a dangerous journey to Tanlili, the city of the Fairy Queen. With opposite skills, they balance each other as they travel farther and farther into unknown territories and fall in love.
The Five Stages of Andrew Brawley by Shaun David Hutchinson (G)
Andrew Brawley was supposed to die that night. His parents did, and so did his sister, but he survived. Now he lives in the hospital. Then one night Rusty is wheeled into the ER, in whom Drew sees hope, happiness, and a future for both of them.
Boy Meets Boy by David Levithan (LGBTQ)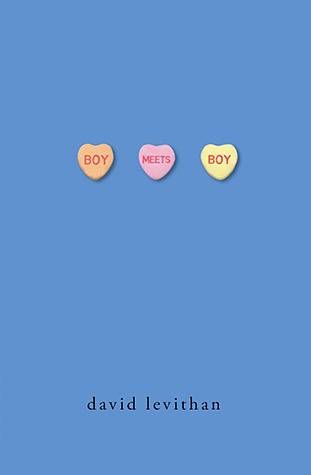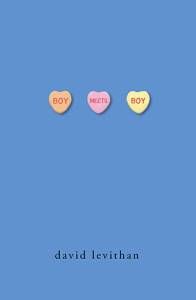 Boy Meets Boy is adorable cheerful story set in a high school that is basically an LGBTQ+ utopia, with characters across the spectrum, including a drag queen star quarterback. At its essence, this is a gay romantic comedy in book form.
Down to the Bone by Mayra Lazara Dole* (LB)
What if you get kicked out of the house and lose all your friends and everyone you love? Will you turn the corner into a world filled with unusual friends and create a new kind of family or self-destruct? This coming out story is situated in the Cuban-American community in Miami.
The Miseducation of Cameron Post by Emily Danforth (L)
This coming out story manages to transcend the tropes and also show why these stories are still so necessary. It's the story of Cameron, whose parents die the afternoon she kisses her first girl, and her journey of discovering her lesbian sexuality in small town Montana.
The Difference Between You and Me by Madeline George (L)
Two girls—anti-establishment Jessie and Emily, vice president of the student council—have nothing in common, except the passionate "private time" they share every Tuesday afternoon. When they find themselves on opposite sides of a heated school conflict, they each have to decide what's more important: what you believe in, or the one you love?
Noteworthy by Riley Redgate* (B)
Who wouldn't want to read about a bisexual Asian-American girl who goes undercover to infiltrate an all-male, historically elite a cappella group called the Sharps? It turns out that Jordan Sun, Tenor 1, is exactly what the Sharps are looking for.
It's Not Like It's a Secret by Misa Suguira* (B)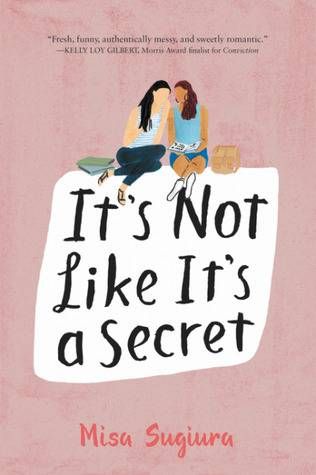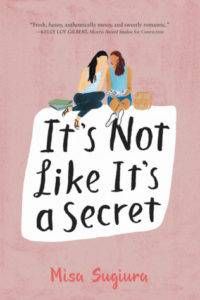 16-year-old Sana Kiyohara has too many secrets, one being how she might have a crush on her best friend and another being she knows her dad is having an affair. When Sana and her family move to California she begins to wonder if it's finally time for some honesty, about her sexuality and her dad.
Geography Club by Brent Hartinger (G)
This gay YA classic is about four queer teen guys who are all in the closet. But after a while, the truth's too hard to hide – at least from each other – so they form the "Geography Club." Nobody else will come. Why would they want to? Their secret should be safe.
Not Otherwise Specified by Hannah Moskowitz (B)
Etta is tired of dealing with the labels: not gay enough for the Dykes, her ex-clique, thanks to being bi; not tiny and white enough for ballet; and not sick enough to look anorexic (partially thanks to recovery). Etta doesn't fit anywhere— until she meets Bianca, the straight, white, Christian, and seriously sick girl in her therapy group.
Pink by Lili Wilkinson (B)
Pink is a smart novel about internalized biphobia. Ava Simpson is trying on a whole new image. Stripping the black dye from her hair, she heads off to a new school, leaves her girlfriend behind, and tries to fit in with the preppy kids. Eventually Ava starts to notice that her shiny reinvented life is far more fragile than she imagined.
Rainbow Boys by Alex Sanchez* (G)
This gay YA classic is about 3 teenage boys coming of age and out of the closet. Alex Sanchez follows these very different high-school seniors as their struggles with sexuality and intolerance draw them into a triangle of love, betrayal, and ultimately, friendship.
Hero by Perry Moore (G)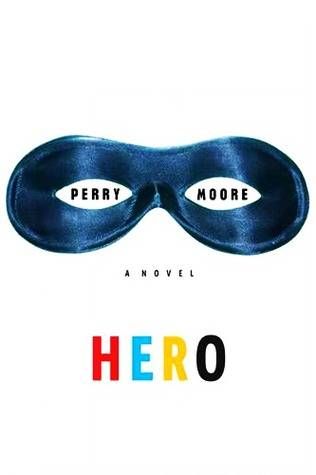 The last thing in the world Thom wants is to add to his father's pain. He can't bear to tell him that he's been asked to join the League – the very organization of superheroes that spurned his dad. But the most painful secret of all is one Thom can barely face himself: he's gay.
I Am J by Cris Beam (T)
J always felt different. He was certain that eventually everyone would understand who he really was; a boy mistakenly born as a girl. But after being deserted by the best friend he thought would always be by his side, J decides that he's done hiding – it's time to be who he really is. Featuring a biracial Latino trans guy!
The Albino Album by Chavisa Woods* (LI) An American epic focused on racial in/justice told through the eyes of a fiery, unhinged, growling, big-hearted queer country girl in a dirty black tutu and combat boots. She travels along all the bizarre yet familiar byways of human desire from the cornfields of Louisiana and the big brass sound of Mardi Gras to the heights of the Empire State Building.
Cinnamon Toast and the End of the World by Janet E. Cameron (G)
Welcome to the spring of 1987 and the world of Stephen Shulevitz who, with three months of high school to go in the small town of Riverside, Nova Scotia, has just realised he's fallen in love – with exactly the wrong person: his best guy friend. Welcome to the end of the world.
Wonders of the Invisible World by Christopher Barzak (G)
Aidan Lockwood feels like he's been sleepwalking through life. But when his former best friend, Jarrod, suddenly moves back to town, the veil that has clouded Aidan's mind begins to lift. Yet what Aidan discovers is that his world is haunted by stories of the past; stories that he has somehow been prevented from remembering.
Ramona Blue by Julie Murphy (B)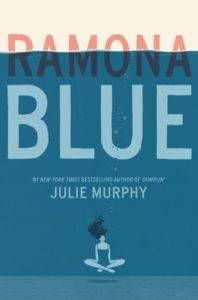 Ramona is sure of three things: she likes girls, she's fiercely devoted to her family, and she knows she's destined for something bigger than the trailer she calls home in Eulogy, Mississippi. As Ramona falls back in love with swimming, her feelings for returned childhood friend Freddie begin to shift too, which is the last thing she expected.
What Night Brings by Carla Trujillo* (L)
Set in the San Francisco Bay Area in the 60s, this book is narrated by Marci Cruz, an 11-year-old Latina who fervently wishes for two things: one, for God to turn her into a boy, because she has a crush on an older girl named Raquel, and two, for Eddie her abusive father to disappear.
Anything Could Happen by Will Walton (G)
Tretch lives in a conservative Christian small town where everybody's in everybody else's business. Which makes it hard for him to be in love with his straight best friend and to have a family that has no idea who he really is. The problem with living a lie is that the lie can slowly become your life.
The House You Pass on the Way by Jacqueline Woodson* (L)
A quiet, contemplative book about Stagerlee, a 13-year-old girl trying to find her place in the world. Even before questioning her sexuality, Stagerlee has felt different as the daughter of an interracial marriage in an all-black town. One summer, Stagerlee's older cousin Trout comes to stay, and Trout's openness about queer sexuality moves Stagerlee to imagine what her future might hold.
Simon Vs. the Homo Sapiens Agenda by Becky Albertalli (G)
Sixteen-year-old and not-so-openly gay Simon Spier prefers to save his drama for the school musical. But when an email falls into the wrong hands, his secret is at risk of being thrust into the spotlight.
We Are Okay by Nina LaCour (LB)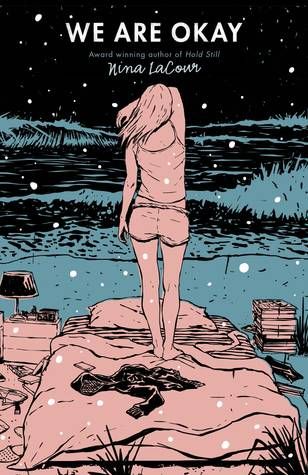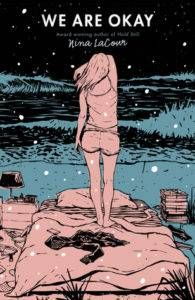 Marin hasn't spoken to anyone from her old life since the day she left everything behind. No one knows the truth. Not even her best friend and ex-girlfriend, Mabel. Now, months later, Mabel is coming to visit, and Marin will be forced to face everything that's been left unsaid about her lost love, loneliness, and her grandfather's death.
Mooncakes Issue One by Suzanne Walker and Wendy Xu* (BT)
Long-lost childhood crushes Nova Huang and Tam Lang have reunited for the first time in ten years. They have a lot more to deal with this time than just being the only two Asian kids in school (who also happen to both have magical abilities). They also struggle through bills, family, and weird horse demons in ways that only a witch and a werewolf can. Also a webcomic!
The Summer Prince by Alaya Dawn Johnson* (B)
In the midst of the lush city in futuristic Brazil, shimmering with tech and tradition, June Costa creates art. But her dreams of fame become something more when she meets Enki, who the whole city falls in love with. Together, with a cast of all POC and multiple bisexual characters, June and Enki will make art and rebel.
Grasshopper Jungle by Andrew Smith (B)
16-year-old bisexual teen Austin Szerba interweaves the story of his Polish legacy with the story of how he and his best friend , Robby, brought about the end of humanity and the rise of an army of unstoppable, six-foot tall praying mantises in small-town Iowa.
Lizard Radio by Pat Schmatz (T)
Genderqueer 15-year-old Kivali has never fit in. As a girl in boys' clothes, she is accepted by neither tribe, bullied by both. Is it true what her adopted mom says, that Kivali was left by a mysterious race of saurians and that she'll one day save the world? If it is, then why was she sent off to CropCamp, a gov-controlled society Kivali isn't sure has good intentions?
Life is Wonderful, People Are Terrific by Meliza Banales* (L)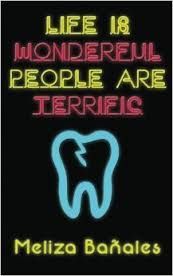 From the forests, beaches, and Xicano community of Santa Cruz to the smoky punk bars, strip clubs, and queer-girl culture of San Francisco, these are the stories of Missy Fuego, an 18-year-old Xicana, the first in her family to leave home and accept a scholarship at a prestigious university.