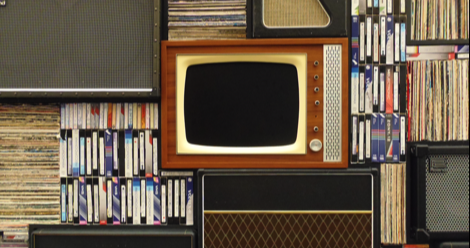 Lists
8 Books Inspired by '80s and '90s Films That Make Me Feel Young Again
This content contains affiliate links. When you buy through these links, we may earn an affiliate commission.
This past year has marked the first time I've felt less than invincible. Pain that shoots through my heels when I get out of bed in the morning. Chronic lower back strain from carrying my daughter. A kangaroo pouch of a stomach where my abs used to be. Maybe that's why my reading habits have shifted so much lately, and I've found myself squeeing over books that make me feel young again.
Or maybe everyone in my generation has been feeling the pull of nostalgia. Maybe the terrible onslaught of terrible news has us grasping toward something sweeter…more innocent. Because it seems as if everywhere I look, there are books that hearken back to the '80s and '90s.
Here are the books I've been burying myself in lately.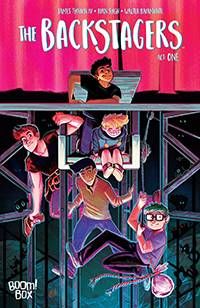 1. James Tynion IV, Rian Sygh, and Walter Baiamonte's The Backstagers
I…have a thing for movie musicals. And also movies about music. Or dancing. Or both. Flashdance. Dirty Dancing. Footloose. Girls Just Want to Have Fun. A Chorus Line. Center Stage. Meet Me in St. Louis. Grease. You get the picture. But the movie that loomed largest in my imagination when I was growing up was Fame. Nothing—absolutely nothing—seemed cooler than going to a school for the performing arts and steeping myself in the world of music and dance. Growing up, I played clarinet and piano, and I sang. In high school, I was in the marching band, the concert band, the pep band, the woodwind ensemble, the choir, the madrigals, and the school musicals, and I made it into the All-State Chorus. I continued singing in college (though not at a performing arts school like Juilliard) and, post-college, I was in my church choir, eventually becoming an on-call funeral singer. So when I saw an ad for The Backstagers in one of my other BOOM! Studios comics, I felt hurtled into the past. These adventures of a group of stage crew boys who have access to a magical realm made me think of backstage chaos and pancake makeup and my breakout performance (okay, it was one line) in The Music Man.
2. Douglas Preston's The Lost City of the Monkey God
Looking back, it's clear to me that the Indiana Jones films were racist as hell, and that Indy treated the women in his life like poop. But when I was young, I dreamed of being just like Indiana Jones, unearthing ancient artifacts steeped in mystery. (An elementary school-era paper shows that I wanted to be an archaeologist when I grew up.) I'm now in the middle of Preston's epic piece of narrative journalism, the story of a lost city, an ancient curse, and a medical mystery that reads like the most exciting piece of adventure fiction ever.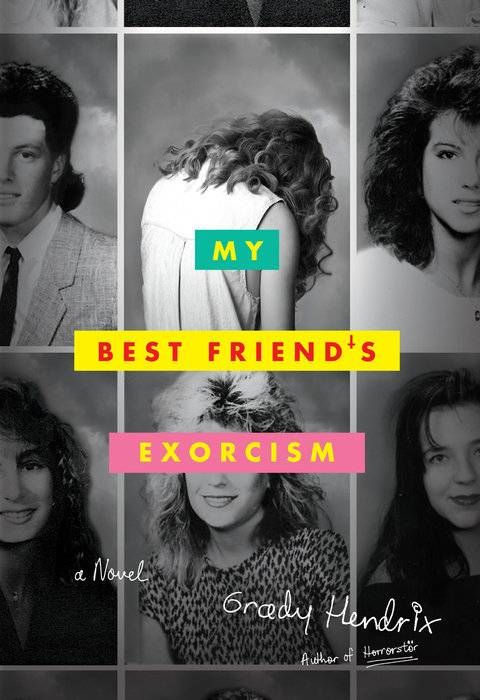 3. Grady Hendrix's My Best Friend's Exorcism
Echoes of the '70s-era film The Exorcist aside, this book from Hendrix seems steeped in the '80s, especially thanks to the main protagonist's intensely deep love of E.T. the Extra-Terrestrial. As someone who still keeps her childhood E.T. doll on her nightstand, the skin all worn away from love and age, I get it. E.T. was my favorite movie growing up, and I still cry every time I watch it. THANK YOU FOR UNDERSTANDING, GRADY HENDRIX.
4. Daniel Lieske's The Wormworld Saga
While E.T. was my favorite childhood movie, The Neverending Story was my favorite book. And the film wasn't too shabby either. (Let us not speak of the sequel.) About a boy who gets drawn into the world of a book, busting through the barrier between reality and imagination, it was basically all of my dreams and wishes writ large. When I stumbled upon the Wormworld Saga webcomic earlier this year, I was immediately taken back to my many re-reads of Ende's epic tale. Its story of a boy who passes through a magic painting that transports him to another world is intriguing on its own. But what really makes this webcomic sing is Lieske's stunning artwork.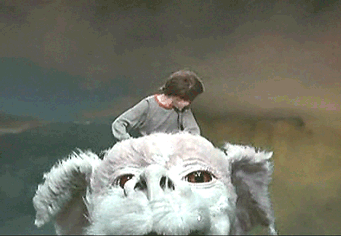 5. Kiwi Smith, Kurt Lustgarten, Naomi Franquiz, and Brittany Peer's Misfit City
This all-ages comic doesn't play coy about its Goonies-esque roots. Which is why I picked it up in the first place. After all, who of my generation did not dream of finding a treasure map and embarking upon an adventure that eventually led them to a pirate ship filled with gold, in turn leading to the most "I told ya so!" moment ever with their parents? In Misfit City, a group of girls living in a town known for its own cult kids' adventure movie from the '80s (wink wink, nudge nudge) find a treasure map and embark upon an adventure that…well, we'll see.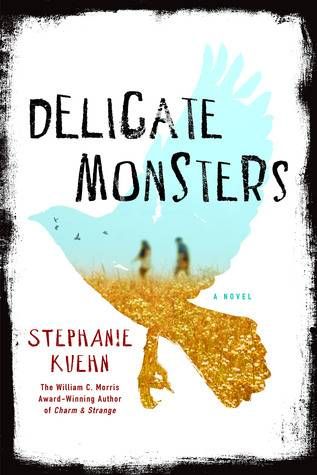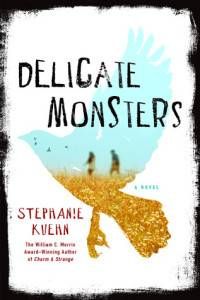 6. Stephanie Kuehn's Delicate Monsters
Okay. Yes. I was madly in love with Christian Slater. That was definitely a huge part of Heathers' allure. But also, I felt a bit of hero worship for Winona Ryder. And the story line was deliciously dark. And it served up an immensely satisfying revenge fantasy. As a young dork who was sometimes teased by the popular kids, it was a plot I could really get behind. For fans of dark suspense, Kuehn's book also satisfies. But this time, it's a troubled young woman who comes to town, causing trouble in order to escape her boredom.
7. Carly Usdin, Nina Vakueva, Irene Flores, and Rebecca Nalty's Hi-Fi Fight Club
Like Misfit City, I picked up this comic because it was also said to be inspired by one of my favorite movies. This time, however, the source of inspiration came straight out of the '90s, in the form of Empire Records. (Wait. A movie…about music? Who knew?) In Hi-Fi Fight Club, the main protagonist is a high school girl who's started working at an independent record shop, staffed by the coolest group of girls ever. She longs to belong…but then finds out that belonging means becoming a part of the shop's underground teen girl vigilante fight club. This is super embarrassing, but reading this comic took me back to those evenings in my bedroom when I'd listen to music and daydream about performing in front of my entire school, instantly becoming the envy of all.
8. Hari Kunzru's Transmission
When I watched the 1995 film Hackers (which now seems like the most ridiculous film ever), I'm not sure who I crushed on more: Jonny Lee Miller or Angelina Jolie. Either way, as in all my favorite movies, I couldn't help loving how the young protagonists ended up sticking it to The Man. In Kunzru's Transmission, our downtrodden protagonist also decides to "hack the planet" after being laid off from his job, with alarming results.