8 Blogs That Helped Rid the World of Terrible Books
In the decade since Julie & Julia and PostSecret first spawned their little army of blog babies, blogs-turned-books have become a genre in their own right. I'm not sure if anyone gets non-fiction book deals anymore without first a) blogging, or b) hosting their own cheesy lifestyle show on cable. And this goes triple for foodies, crafters, and interior designers.
This is awesome for we readers. I'm not sure how the bloggers are holding up (you guys are exhausted, right?), but the good news is that publishing staff can no longer slip crappy DIY books like Be Bold With Bananas past their managing editors. In this new paradigm, publishers are competing with each other over a marketplace of really fracking talented writers who already have built-in fan bases, quick wit, amazing stamina, and time-tested writing chops. Not to mention the ability to meet a deadline.
Now that blogs-turned-books are reaching maturity, they're also funnier, sharper, and truer than ever before. Here are book trailers for eight newbies (less than a year-old) that I'm pretty excited about:
(Perigee Trade; April 2, 2013)
(Harlequin; March 26, 2013)
(Berkley Trade; paperback ed. March 5, 2013)
(Plume; February 5, 2013)
To My Assistant by Lydia Whitlock
(Three Rivers Press; April 23, 2013)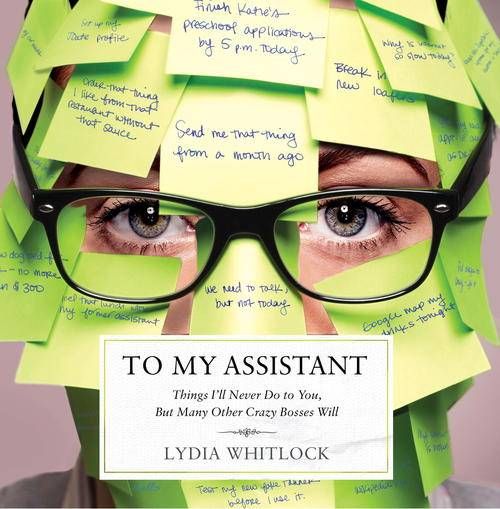 (Prospect Park Books; October 1, 2012)
Drinking Diaries by Caren Gerszberg and Leah Epstein
(Seal Press; August 28, 2012)
FMyLife World Tour by Maxime Vallette, Guillaume Passaglia and Didier Guedj
(Perigee Trade; June 5, 2012)