Lists
7 Small Press Books to Read in April
This content contains affiliate links. When you buy through these links, we may earn an affiliate commission.
So many good books out this month that it was hard to narrow down.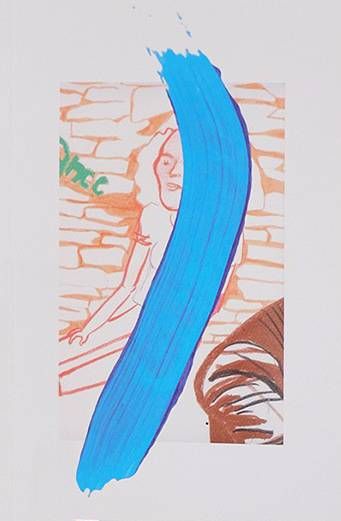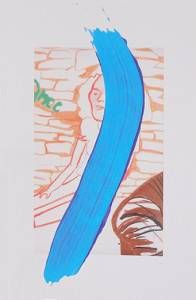 1. DUENDE no. 1: Working Hard To Maintain Equilibrium by Alia Shawkat (April 2016 from Dilettante Paper)
AAAGH YOU GUYS
I have been half in love with Alia Shawkat since Arrested Development, so when her collection of illustrated journal entries came across my Twitter feed, I was SO. HERE. FOR. IT. I don't have my mitts on a copy yet (grr I need $20 to show up in my life FASTER), but the very first preview on Dilettante Paper's site has an entry that is going to be achingly familiar to a lot of people: longing and uncertainty and feeling like a creeper because of a mild (or not so mild) obsession with another person. Other pages in the preview: a poster for a Mexican bar decorated with doodles of dicks, what definitely looks like sketches of sexytimes, and another sketch that looks like a small Alia being chided by a person wearing a banana suit. This is enough for me–I NEED this book like, yesterday.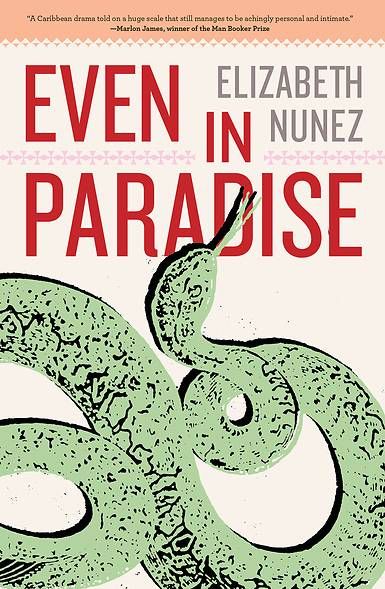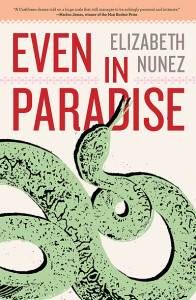 2. Even in Paradise by Elizabeth Nunez (5 April 2016 from Akashic Books)
An intersection between a retelling of Shakespeare's King Lear and a story about modern-day racism, poverty, and culture in the Caribbean, Even in Paradise tells the story of Peter Ducksworth, a widower who retires to Barbados. In order to avoid strife among his three daughters, he tries to split his land fairly while he is alive–however, mistaking a lack of flattery as a snub from one daughter, he sows the exact drama that he never meant to reap by withholding her land until his death. (#masculinitysofragile) It's an epic story that still feels intimate to the reader.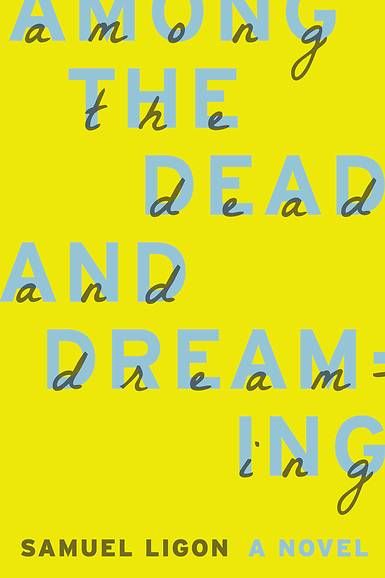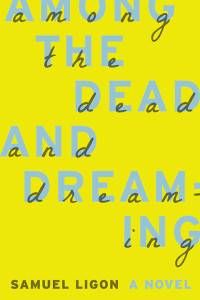 3. Among the Dead and Dreaming by Samuel Ligon (5 April 2016 from Leapfrog Press)
Everything about this book immediately caught my eye. That title. That cover design. Part thriller, part love story, even part ghost story, Among the Dead and Dreaming follows Nikki, who is on the run from her past–a past that is very real and very close to catching up with her. An abusive mother, a dead boyfriend, and now an ex-con who wants to claim Nikki (and Nikki's daughter) for his own. She's running, but she's running out of places to run. That . . . that was a lot of times to put "run" in a sentence, but I stand by it.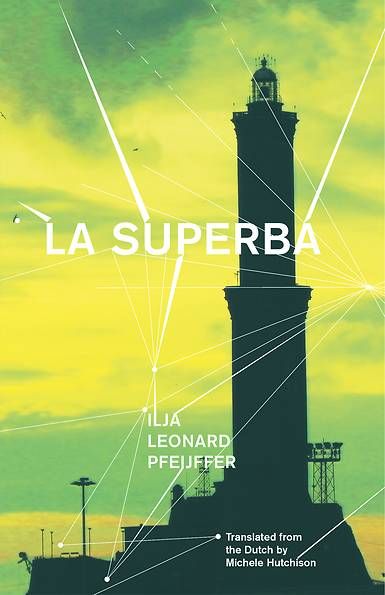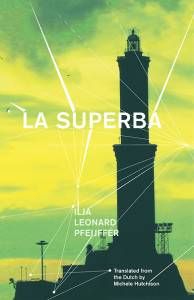 4. La Superba by Ilja Leonard Pfeijffer (translated by Michele Hutchison) (5 April 2016 from Deep Vellum Publishing)
"La Superba" is a nickname for Genoa, Italy, where Pfeijffer has been living for the past several years. Part travelogue and part migrant novel, this story about down-on-their-luck fortune-seekers and a quest to find "the most beautiful girl in Genoa" is larger-than-life–but, as the author points out, exaggeration doesn't mean that it's untrue. Awarded the most prestigious Dutch literary prize in 2014, it's finally available in English for us to devour.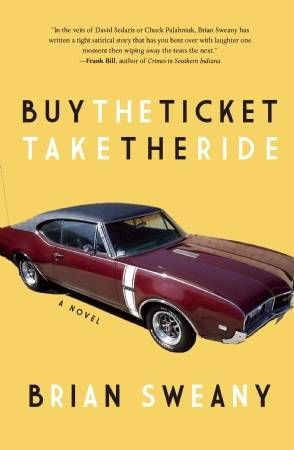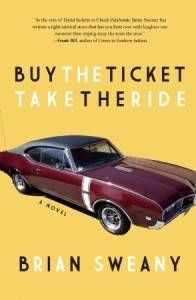 5. Buy the Ticket, Take the Ride by Brian Sweany (12 April 2016 from Rare Bird Books)
The description of this book has a whole lotta name-dropping: Elena Ferrante, David Sedaris, Chuck Palahniuk, Hunter S. Thompson. The description calls Sweany's growing up a "tragicomedy" and the excerpt reveals that he was the victim of a serial pedophile and that the book came out of his attempt to work through what happened; I have no freaking idea how to reconcile all of this, to be frank, but I suspect it's a hell of a book. I'm looking forward to reading it.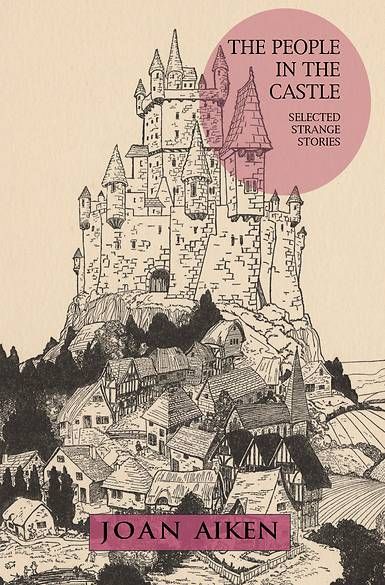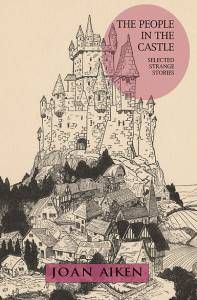 6. The People in the Castle: Selected Strange Stories by Joan Aiken (4 April 2016 from Small Beer Press)
I'm especially sold on this collection because Kelly Link, one of the publishers at Small Beer Press, wrote so passionately about Aiken's work. This fantasy collection seems to be part fairy tales, part ghost stories, part folktales. Her writing is dreamy, smart, and whimsical; not grotesque, but the horror element is definitely there. A collection for lovers of Gothic literature, for sure.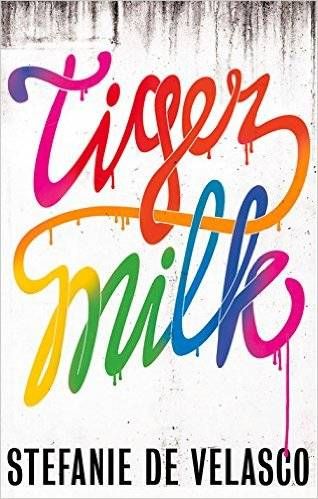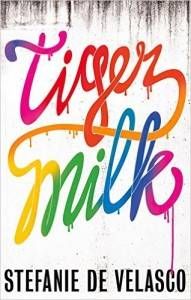 7. Tiger Milk by Stefanie de Velasco (1 April 2016 from Head of Zeus)
I usually try to look up different sources and get various angles about a book, but this time, I'm going to let the marketing copy speak for itself:
Nini and Jameelah are 14, best friends forever. … As the summer holidays stretch out before them, Berlin becomes their playground. At night they descend on the red light district, impersonating the prostitutes there in order to practice for their first time, giggling to each other, tipsy on Tiger Milk. But then, one night, Nini and Jameelah witness a crime that threatens to ruin everything.
What crime? What is Tiger Milk? I HAVE TO KNOW.
What small press gems have you read lately? Tell me in the comments.