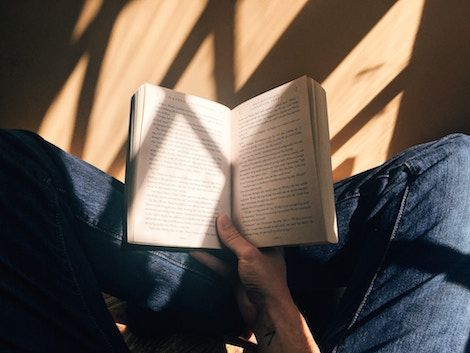 Fiction
6 Summery Reads to Get You Through the Rest of Winter
This content contains affiliate links. When you buy through these links, we may earn an affiliate commission.
Well, it was predicted by that silly groundhog known as Puxatawny Phil that we'll be getting another six more weeks of winter. Even if the forecast said there would be an early spring, you still have to endure what feels like the endless nights of winter. I don't know about you, but I don't do well in the cold and I know summery reads help.
I find it really difficult to do anything at all when it's wintertime. I don't want to go outside and I don't want to stay in. TV doesn't feel good to watch especially since most shows are on winter hiatus.
What's the best way to beat the winter blues as a book person? I always turn to some more summery reads to help me get past this last leg of the winter, so I wanted to share some summer reads to get us through this together. Nothing says summer like reading a summer read and pretending that the snow you see falling outside is really just a summer shower.
This is a great one if you're interested in a varied number of YA authors putting together a short story collection of summer love. You're going to find all genres in this one including some science fiction and fantasy, but it'll remind you of warmer days.
The Lord of the Rings series all together is great, but I always find myself enjoying The Fellowship of the Ring in the later winter months. My favorite summery scene is right in the beginning as the hobbits prepare for Bilbo Baggins' birthday. You can't get more excited about summer than a feast made for hobbits.
I think that anything by Morgan Matson can be good for the wintertime, but this particular one talks about the fun of being young, having all your future plans fall out from under you, walking an insane amount of dogs, and meeting someone to keep those summer months fun.
Nothing warms up the winter like a good romance and RS Grey is the master of the Rom-Com. Not only is this book great for the cold and lonely winters, but it also takes place during the Summer Olympics. I know the Winter Olympics are happening now, but these Summer Games will get you hot in more ways than one.
When it's summer in the city, anything can happen and for Natasha and Daniel, summer is fleeting. What do you do when you're about to be deported to Jamaica or you're working to be the son that makes your parents proud? It's definitely not the formula for a romantic relationship, but feelings can't be helped in this lovely read.
You can't not think of summer with this one. Even though life is pretty nice when you're rich, it gets tough when your family is as traditional as they come. Enjoy this one with a glass of rose while you watch a young man bring his new girlfriend home to Singapore. While there's drama, there's also a lot of fun in the Southeast Asian sun.
Want even more recommendations for summery reads? We got you.