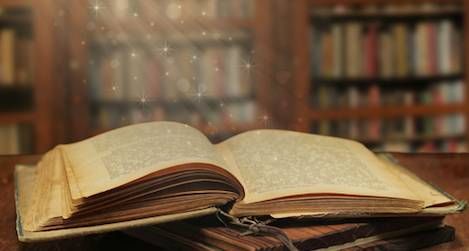 Lists
6 Books from the Invisible Library I Wish Were Real
This content contains affiliate links. When you buy through these links, we may earn an affiliate commission.
The Invisible Library is a catalog of books that only exist within other books.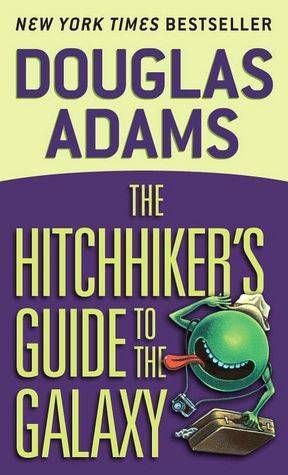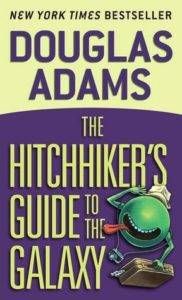 Perhaps the most famous example is The Hitchhiker's Guide To The Galaxy, a fictional book that exists within the eponymous series by Douglas Adams. Who among us has not checked to make sure we had our towel?
I recently got to thinking about other, less famous fictional books that I wish I could add to my TBR. Here are a few.
All of Them Witches by J.R. Hanslet, from Rosemary's Baby by Ira Levin. I would, if I'm perfectly honest, buy this book for the title alone. Especially if the cover art is good.
Modern Crime Detection by Professor Gottlieb, from Fer-de-Lance by Rex Stout. Nero Wolfe describes this as "a book that an intelligent criminal should send as a gift to every detective he knows." Wolfe being smarter than I am, I'm not sure what he means. If this book were real, I'd find out.
The Nice and Accurate Prophecies of Agnes Nutter, Witch by Agnes Nutter, from Good Omens by Terry Pratchett and Neil Gaiman. I mean. Who doesn't wish this book were real?
Murder By Degrees by Harriet Vane, from Strong Poison by Dorothy L. Sayers. (I may have the wrong books matched up here–Harriet Vane, the character, wrote several books that were mentioned in various Dorothy L. Sayers novels, and I could have gotten one or the other wrong.) The idea of a murder mystery within a murder mystery is intoxicating to me.
Of course, my most-wished-for fictional book is probably A Match Made In Space by George McFly, from the movie Back to the Future. I mean, really. Who doesn't want to read George McFly's book?!
A note: the Invisible Library website is incomplete, and does not appear to be maintained. The vast majority of the entries are from books by white men. It is an unfortunate reality in publishing that more opportunities are given to white men, their books are marketed more aggressively, and tend to be easier to find.