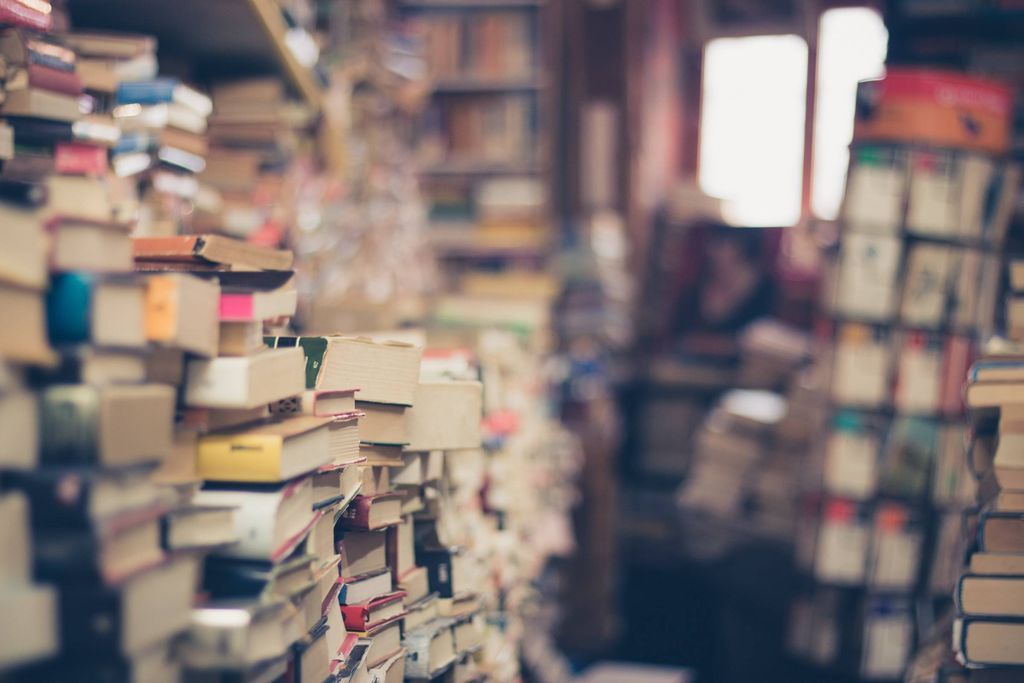 How To
5 More Ways to Survive Having No Local Indie Bookstore
We're giving away $500 to spend at the bookstore of your choice! Click here, or on the image below to enter:
---
In my college town, there were two lovely local bookstores where I could sip a latte and buy one of the "staff picks" off the shelf; in most towns where I visit, I make a beeline for whatever local shop offers me such an option. However, in the city where I'm living, no such option exists.
I feel like I've moped long enough, and it's time for me to be a bit more proactive. I started with Book Riot's tips for shopping indie when you are far away from indie bookstores, but I've come up with a few other good ways to survive—nay, thrive as an avid reader without a local indie bookstore.
Support other bookish options
We've got a chain discount bookstore in town, as well as a cool little comic book store, and while neither are my ideal spot for perusing and purchasing, I've made a point to check both before I buy books online. I'm not a traditional comic book girl, but I browse the graphic novels at the comic book store and I find that there are often cool options either for myself or for readerly and artsy friends of mine.
A few years ago, I would have said supporting big-box or large chain bookstores was never a way to support indie retailers, but these days I want to live in a world where one of the ways we choose books is in-person, not just online, so any retailer that I would not actively boycott that carries books is a positive direction to me. I want kids in my town to grow up knowing that print books are useful and inspiring, even if ebooks are a great option for saving money, space, and resources at times.
Literary day trips
Only 30 miles away in a couple of directions are towns that DO have local indie bookstores, so whenever I'm feeling like I need a fix, I try to plan a day of going to another place. I can fit in other shopping or plan around a special festival or concert, and that way the extra drive doesn't feel like a hassle. There are also more extended options outlined in the original post on this topic, but I do think that there are awkwardly-far-away options within 30 to 50 miles of most readers, and figuring out a way to make just a day of it can also help avoid the larger costs of overnight travel.
Online orders from your favorite indies
It's been said before, but it always bears repeating: many independent bookstores run thriving online operations, so it never hurts to buy from them through the internet! I once got books online from Powell's, and knowing that my books came all the way from Portland made me appreciate the bookstore itself even more when I finally got a chance to visit the City of Books in person! I read about Parnassus Books in Ann Patchett's memoir, and even though I haven't yet gotten to peruse the shelves there, I felt like I got to be a part of that experience because I read about her joy in starting a bookstore and can help it stay in business from afar.
This particular tactic is more effective long-term than you think: if you carry around your bookish tote bought online through an indie bookstore's site, you are physically showing the world that you think that these places are worth supporting with your dollars. If there is someone who is hesitant to start a bookstore in your town because of lack of demand, your online-purchased swag could be the tipping point for them to take the plunge into small business book selling.
Book Swap at the Coffee Shop or Library
If you really want to DIY it, there is the option of taking the ambiance of a bookish place and putting it somewhere else that people like to hang out. Many local coffee shops are happy to provided a bookshelf for an intrepid local to fill with books for swapping and exchanging, and if you organize readings or events at your local library, you may find the community you seek. Indie bookstores have their own special appeal, of course, but there's no reason to deprive yourself of the ambiance, coziness, and creative camaraderie that a bookstore gives when some other places can often provide it, even with a specific book-related focus.
Start your own?
Another danger of carrying book related swag? People may look to you to start the next wonderful indie bookstore in your town. All the previous strategies, as well as many others, can lead you to the point of figuring out exactly the business model that would work for the bookish locals. In recent years, there has emerged evidence that, when they are attuned to a community and aren't specifically aiming to grow into bookstore empires, the local bookstore can gain a loyal following that makes it quite a viable business.
Regardless of how you survive the lack of local indies, remember that there are probably other Rioters in your region who you can connect with to commiserate and conspire to find or create the book spaces you crave.