Lists
5 Books to Watch For in February
This content contains affiliate links. When you buy through these links, we may earn an affiliate commission.
I know- February. Sigh. The doldrums of winter, at least in my opinion. So what better way to make life less miserable than to read some awesome new releases?! Here are a few I'm making grabby hands for:
She Weeps Each Time You're Born by Quan Barry (Pantheon, February 10)
At the peak of the war in Vietnam, a baby girl is born along the Song Ma River on the night of the full moon. This is Rabbit, who will journey away from her destroyed village with a makeshift family thrown together by war. Here is a Vietnam we've never encountered before: through Rabbit's inexplicable but radiant intuition, we are privy to an intimate version of history, from the days of French Indochina and the World War II rubber plantations through the chaos of postwar reunification. Barry's latest is the moving story of one woman's struggle to unearth the true history of Vietnam while simultaneously carving out a place for herself within it.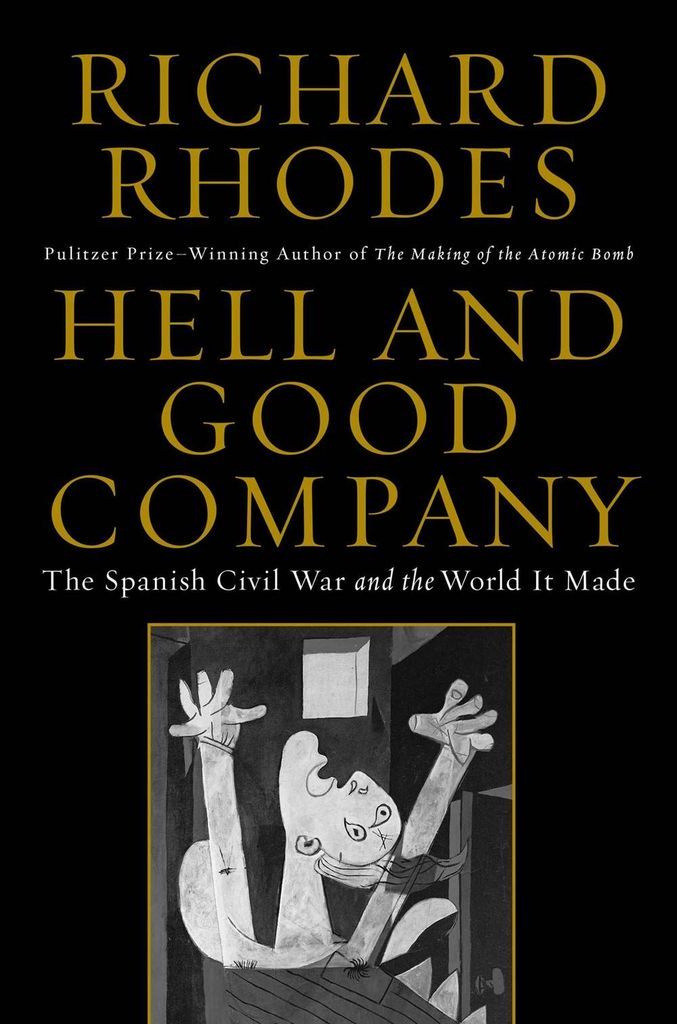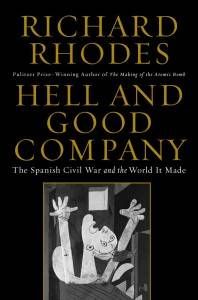 Hell and Good Company: The Spanish Civil War and the World it Made by Richard Rhodes (Simon & Schuster, February 3)
Rhodes gives us the remarkable story of the Spanish Civil War through the eyes of the reporters, writers, artists, doctors, and nurses who witnessed it. The war (1936–1939) inspired and haunted many exceptional artists and writers, including Pablo Picasso, Joan Miro, Martha Gellhorn, Ernest Hemingway, George Orwell, and John Dos Passos. Rhodes shows how the war spurred breakthroughs in military and medical technology, as well. New aircraft, new weapons, new tactics and strategy all emerged in the intense Spanish conflict. Progress also arose from the horror: the doctors and nurses who volunteered to serve with the Spanish defenders devised major advances in battlefield surgery and front-line blood transfusion. In those ways, and in many others, the Spanish Civil War served as a test bed for World War II, and for the entire twentieth century.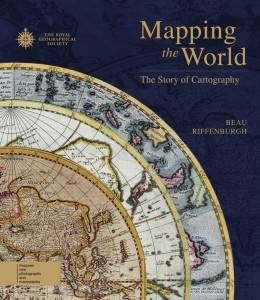 Mapping the World: The Story of Cartography by Beau Riffenburgh (Andre Deutsch, February 3)
From the crude maps of ancient Babylon to the satellite-fueled precision of Google Maps, cartography has been both a record of dreams and of discoveries. Maps have played midwife to empires, helped win wars, and encouraged humanity to venture beyond boundaries of space and time. Containing numerous maps from the archives of the Royal Geographical Society, Mapping the World tells the story of the philosophers, explorers, artists, and scientists who brought together their skills to produce some of the most intriguing artifacts ever created.
The Kind Worth Killing by Peter Swanson (William Morrow, February 3)
From the author of the acclaimed The Girl with a Clock for a Heart—hailed by the Washington Post as crime fiction's best first novel of 2014—a devious tale of psychological suspense involving sex, deception, and an accidental encounter that leads to murder—a modern reimagining of Patricia Highsmith's classic Strangers on a Train. And since Clock for a Heart was one of my favorite debut novels of 2014, I'm all over this new one.
The Violent Century by Lavie Tidhar (Thomas Dunne Books, February 24)
John le Carré meets Alan Moore's Watchmen in this blend of superhero style and Cold War-era storytelling from a World Fantasy Award winner. For seventy years they guarded the British Empire. Oblivion and Fogg, inseparable friends, bound together by a shared fate. Until one night in Berlin, in the aftermath of the Second World War, a secret that tore them apart. Now, recalled to the Retirement Bureau from which no one can retire, Fogg and Oblivion must face up to a past of terrible war and unacknowledged heroism – a life of dusty corridors and secret rooms, of furtive meetings and blood-stained fields – to answer one last, impossible question: What makes a hero?
____________________
Want more bookish goodness, news, posts about special book deals, and the occasional puppy reading pic? Follow us on Facebook: