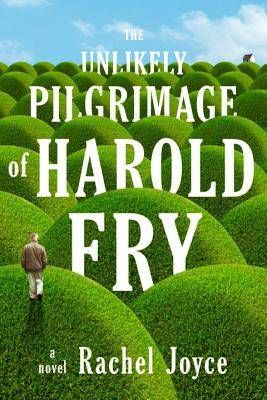 Fiction
5 Books to Watch for in July
Summertiiiiiiiiiiiime…and the reading is not easy–at least, finding the best new reads isn't easy. If you're busy catching up on the last five mysteries in your favorite series, or have embarked on another attempt to finish Ulysses by Labor Day, you may not care–but for those of you who are desperately seeking something fresh from the frontlist, I've found the five books you shouldn't miss.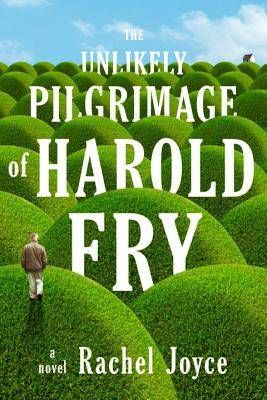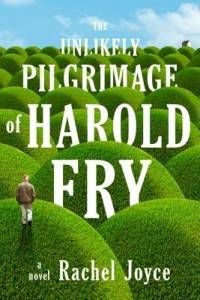 The Unlikely Pilgrimage of Harold Fry by Rachel Joyce (Random House) may be the most unusual book I've read in years, and it's certainly one of the best I've read in 2012. Joyce, a former actor and award-winning scriptwriter, has written a debut novel that sounds at best whimsical: Harold Fry, a sixty-something Englishman, receives a letter from a longlost friend and decides to walk the 500 miles from his home in Devon to her hospice in Berwick-upon-Tweed. But don't let the
plot summary prevent you from picking up a story that may change your life. Yes, I said it. No, this isn't a Jonathan Livingston Seagull clone. You have to read it to see.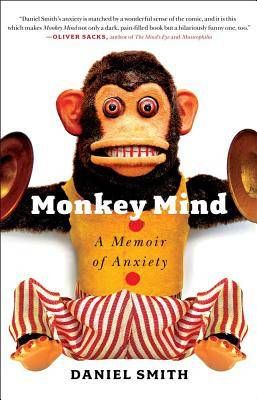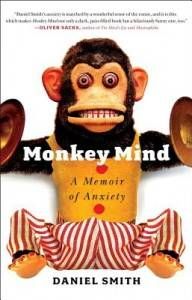 Monkey Mind: A Memoir of Anxiety by Daniel Smith (Simon & Schuster): Untangling anxiety from other mental modalities isn't always easy–unless anxiety is your chief modality, and, like author Smith, you find yourself so trapped by indecision, worry, and fear that you're drenched in sweat just thinking about a choice of condiments for your sandwich. He did manage to achieve the feat of writing a book that is simultaneously funny, affecting, and smart–so perhaps there's hope not just for Daniel Smith, but for all modern people who struggle with the disorder.
Criminal by Karin Slaughter (Delacorte Press) is the latest piece of her Will Trent series, and I use the word "piece" deliberately. If you've been reading Trent's story from its start, in Triptych, you'll know that putting this Atlanta Special Agent together again after a life of relentless hard knocks is no easy task. Slaughter's new novel takes Will and his indomitable boss Amanda Wagner back to their pasts and a case that threatens to reveal more than either one of them can handle about how they became who they are. They don't call Slaughter "the thinking woman's thriller writer" for nothing–her pacing assumes you can keep up.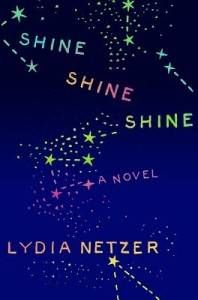 Shine Shine Shine by Lydia Netzer (St. Martin's Press): Writing about this debut novel is one of those times when I find myself downright angry about category and genre classifications in publishing. The metadata on the various book-listing web sites describes Lydia Netzer's book as "Contemporary, Women." It's so much more, and could be happily read by men, and boys and girls, too. Maxon, a genius-level NASA engineer, is married to his childhood love Sunny, who has something that makes her different, too–and their son Bubber is autistic. Let me just say that Netzer's voice is so fresh and exciting that you may wind up like I did, unable to put the book down and drawing a hotel room's drapes so you could read all day and find out.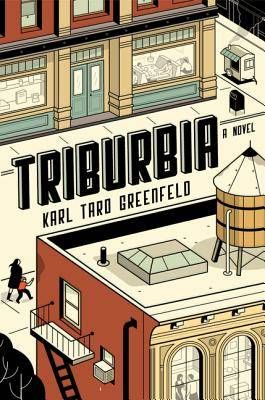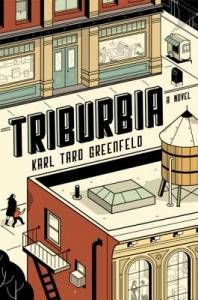 Triburbia by Karl Taro Greenfield (Harper) will satisfy lit-fic fans this midsummer, not because it's been compared to Tom Rachmann's The Imperfectionists and Jennifer Egan's A Visit from the Goon Squad, but because it offers the kind of multi-lens view of a place that makes for memorable storytelling. The Tribeca Greenfield describes seems all at once up close, magnified, and impossibly vast, and in such deftly described environs, a school father's group that includes a gangster seems at once plausible, mundane, and amazing.