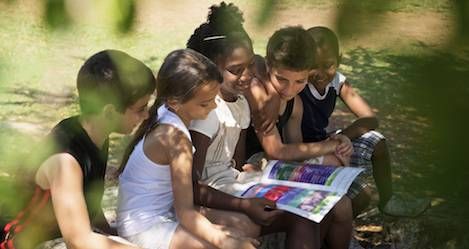 Children's
5 Books to Read for Raising Compassionate Kids
This content contains affiliate links. When you buy through these links, we may earn an affiliate commission.
Reading with/to kids is one of the best things I've started doing in the last couple of years. It's a great combination of sharing that kid's interests, while also taking the time to talk about whatever issues the characters are dealing with in a constructive way. I've been pretty deliberate about which books I choose to read with my students, specifically focusing on books that have characters with disabilities and struggles that help readers understand what other people go through (or help kids know they aren't alone in their own struggles). Here's a look at some books that I think help build compassion and empathy in kids. I've read some of them to my 4th graders this year, to great success, and I might read more to my students next year.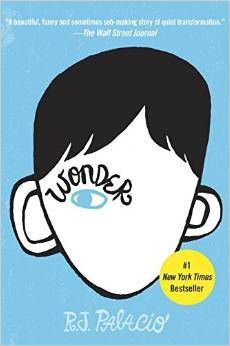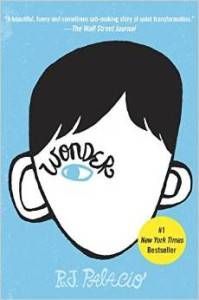 Wonder by R.J. Palacio
This book's general statement of "Choose Kind" is wonderful for middle grade readers. In this story, Auggie Pullman is entering 5th grade and attending an ordinary school for the first time (rather than being home schooled). He just wants to be treated like any other kid, but his facial differences make it difficult for some of the other kids to accept him. It's crushing at times, but balanced by fun moments and a true message of empathy and compassion, as the book switches perspectives frequently. Readers will learn about how sometimes when someone is unkind, it's a signal they're probably unhappy or have a not-great home situation (we can feel empathy for people who treat us badly, while still recognizing what they did is wrong). They'll also learn that sometimes it's better to be kind than to be right.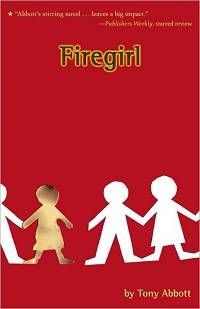 Firegirl by Tony Abbott
From the publisher: "From the moment Jessica arrives, life is never quite the same for Tom and his seventh-grade classmates. They learn that Jessica has been in a fire and was badly burned, and will be attending St. Catherine's while receiving medical treatments. Despite her appearance and the fear she evokes in him and most of the class, Tom slowly develops a tentative friendship with Jessica that changes his life." I haven't read this one yet, but it gets recommended to me often, especially for folks who enjoyed Wonder. This story positions an "invisible" boy with an all-too-visible girl, a burn victim who spends a few weeks at his school while she undergoes treatment.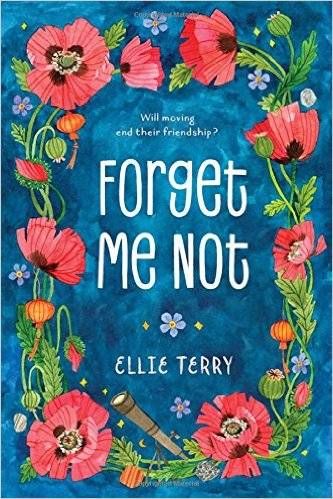 Forget Me Not by Ellie Terry
Calliope has Tourette syndrome and wants to hide it when she starts at a new school. The nice boy next door, Jinsong, is the most popular boy in school and is torn between maintaining his reputation and openly befriending Calliope, who despite her best efforts, can't really hide what she calls her tics. The other students realize she's different, but since they don't know why, she has a rough time until she decides to just be herself. I adored the characterizations in this book, and especially loved that Callie's sections are in poetry while Jin's are in prose. The author also lives with TS and that adds a whole level of depth to Callie's character that readers can all relate to.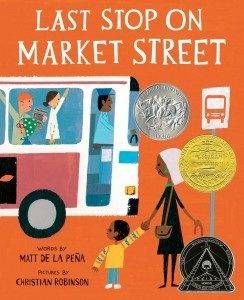 Last Stop on Market Street by Matt de la Peña
This book was recommended by fellow Rioter Trisha Brown. I haven't read it, but from the description, it seems perfect for this list. I especially love that the main characters are a kid and his grandma. "Every Sunday after church, CJ and his grandma ride the bus across town. But today, CJ wonders why they don't own a car like his friend Colby. Why doesn't he have an iPod like the boys on the bus? How come they always have to get off in the dirty part of town? Each question is met with an encouraging answer from grandma, who helps him see the beauty—and fun—in their routine and the world around them. This energetic ride through a bustling city highlights the wonderful perspective only grandparent and grandchild can share, and comes to life through Matt de la Pena's vibrant text and Christian Robinson's radiant illustrations."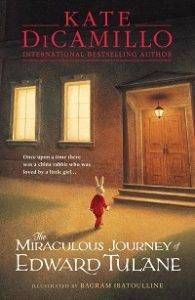 The Miraculous Journey of Edward Tulane by Kate DiCamillo
Parts of this story take place during the Depression, so you might have to stop reading at some point or other to explain the historical context for certain scenes (I actually used this video to introduce the topic once we got to that part of the story). They don't really know about how children dropped out of school to work, or what the life of a hobo might have been like, but these characters are important in this lovely (but, at times, so super sad) story about a china rabbit doll who is quite vain and thinks very highly of himself, living in a house with lots of fine clothes. Not long after the beginning of the story, Edward is tossed overboard and he goes on a journey, being passed from owner to owner and learning a little more each time about feelings like compassion, empathy, and love. My students were so, so into this story and I can't recommend it enough. The magical realism begins and ends with the fact that we know what Edward's thoughts are; rest assured, this isn't a Toy Story type thing (but I do recommend you ask your kid to predict what the story is about based on the cover alone before reading – this is a great story for that in general).
What other books do you think parents, teachers, siblings, and mentors should read with or to children to encourage them to be compassionate?