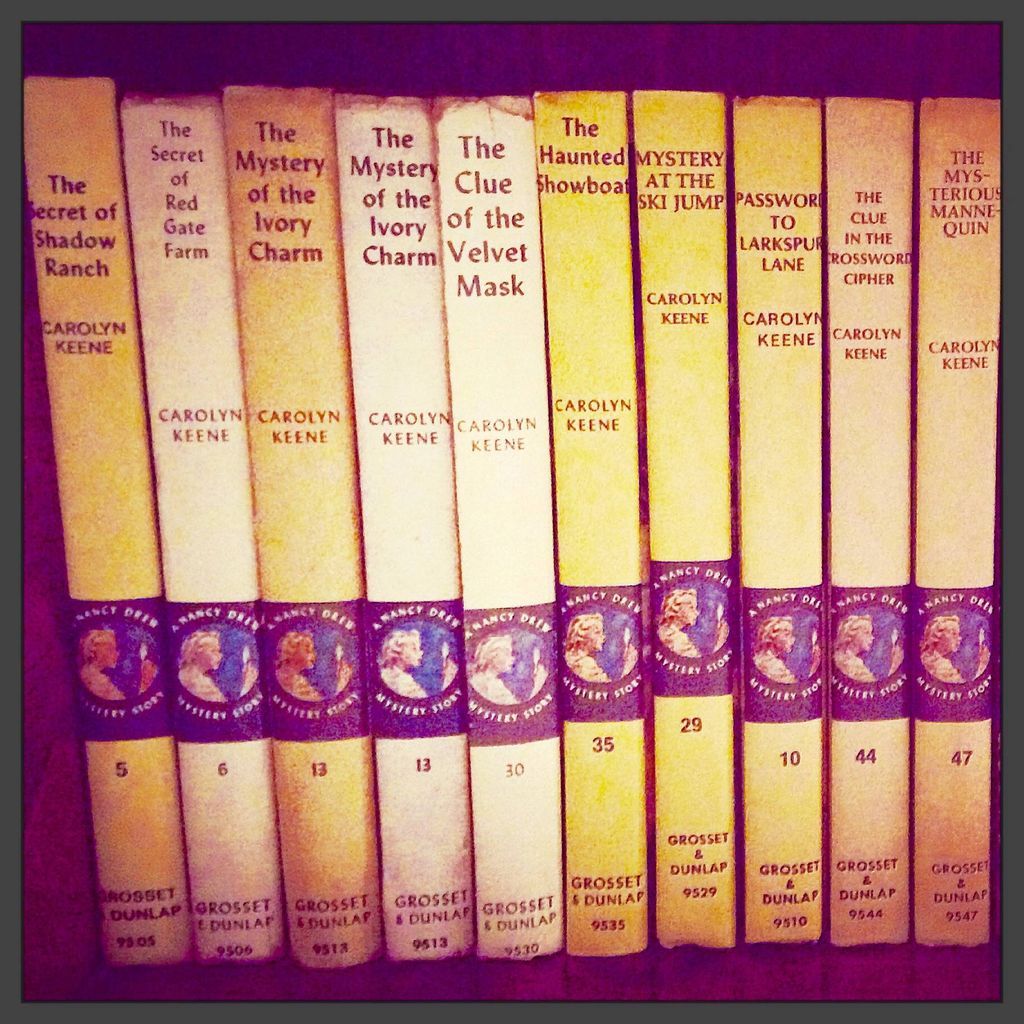 This content contains affiliate links. When you buy through these links, we may earn an affiliate commission.
I've read a lot of books. Thousands of books. I have loved a lot of them, hated some of them, and forgotten plenty. But when I thought about the books that have really stuck with me, books that have remained fresh in mind and retained a special place in my heart—many for twenty-five or thirty years—I realized that so many were books that featured girls and young women as the primary character(s); in situations of danger, mystery, or adventure; and in which those characters have the freedom and power to exhibit strong leadership, problem-solving and survival skills, wrestle with moral and ethical dilemmas, and persevere through struggles both emotional and physical.
These were more than just fictional characters to me. They were role models and literary sisters-in-arms. And the novels they populate are timeless—many of them published decades before I was born—but still relevant and compelling to today's girls.
5 Books to Get Girls Reading
The Nancy Drew Mysteries by Carolyn Keene: Perhaps presaging my career as an editor of crime novels and thrillers, I read the Nancy Drew series from beginning to end, idolizing Nancy and her two BFFs, George and Bess. George, she of the boy's name, short black hair, and impish smile was my favorite. The softer, blonder Bess was always described as "pleasantly plump" and had a handsome steady boyfriend, which helped show this plump little girl that it didn't take a Wakefield twins physique to be attractive to the opposite sex. I devoured them all, but The Password to Larkspur Lane, The Haunted Showboat, and The Clue in the Crossword Cipher were three of my favorites.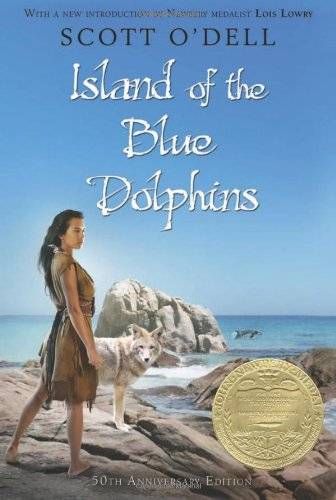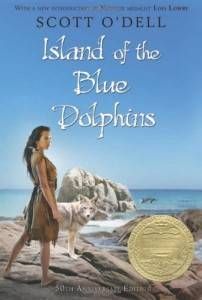 Island of the Blue Dolphins by Scott O'Dell: It bears noting that I was also obsessed with the movie The Blue Lagoon as a child, and did not know until now that it was based on a book. (Although perhaps one that might not be appropriate for young people…) O'Dell's novel riffs on the true story of a woman who lived alone on an island off the coast of California for eighteen years. In his fictionalized version, the young girl, Karana, is accidentally marooned with her younger brother, who is soon killed by a pack of feral dogs. To survive, she must hunt and fish and build shelter, and I vividly remember the abalone she collects and dries (and keeps safe from gulls) for their meat. Not that this made me a lover of escargot or anything, but it was a lasting image.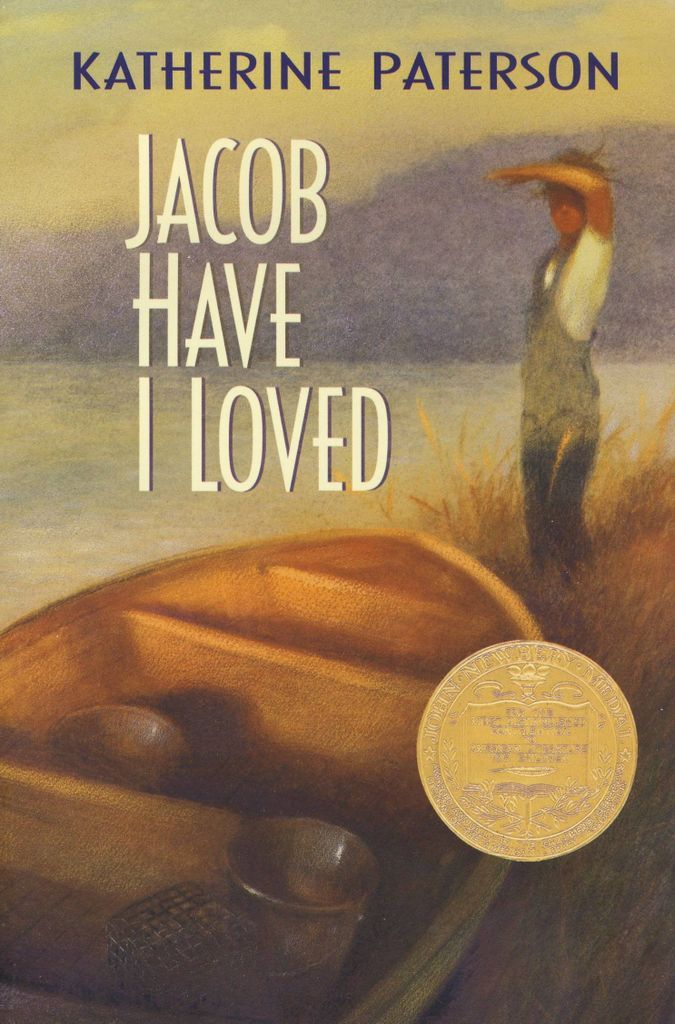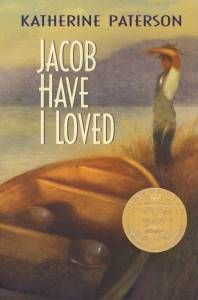 Jacob Have I Loved by Katherine Paterson: Paterson's Bridge to Terabithia may be her more famous work, but this one was my favorite. And I've just realized I apparently have a thing for shelled sea creatures, because Sara Louise ("Wheeze"), the older of the twin sisters featured in this bleak, beautiful novel, spends her days crabbing on the waters of Chesapeake Bay. Primarily a story of sibling rivalry (based on the Biblical story of Jacob and Esau), what I remember most from the plot are the molting habits of crabs and Sara Louise's confusing, "sinful" feelings for the seventy-year-old boat captain who takes her under his wing. I don't know what that says about me, but there was such a sense of longing in this book and character that I somehow identified with as a young girl growing up on the equally cold, bleak, and beautiful coast of Maine.
The Jumbies by Tracey Baptiste: I'm cheating here because I didn't read this book when I was a kid—largely because it had not yet been published. But that doesn't make The Jumbies any less awesome for the youngster who has the opportunity to pick it up today and delve into the world of fearless Corinne La Mer. In this retelling of a classic Haitian folktale, a motherless girl grows up on an island, hearing legendary tales of the terrifying "jumbies" who live in the forest. She claims not to believe in them, but then one day a mysterious woman arrives at Corinne's home and seems to bewitch her father. Is this woman a jumby in disguise? A dark mystery with breathless action and a touch of horror, it also boasts some added perks of a twenty-first century publication: Tracey Baptiste and Algonquin Young Readers have created a field guide for "how to recognize, trick, and outmaneuver" the jumbies. Perfect for reading under the pillow with a flashlight, as I was wont to do when I was nine.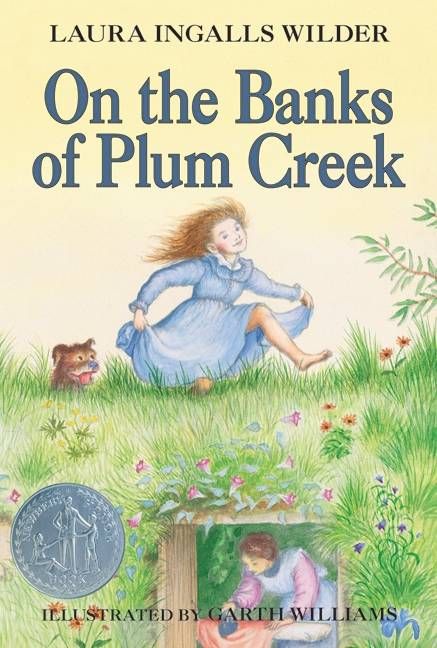 On the Banks of Plum Creek (and the other Little House on the Prairie books) by Laura Ingalls Wilder: This proto-Survivor series was literally all I read one summer when I was maybe nine or ten. A friend had brought them to the camp we were staying at with our parents, and she was on the fourth book, so I read the first one (Little House in the Big Woods) and proceeded to lap her, finishing the whole series and waiting impatiently for her to be done with #4 so I could complete the circuit. Maybe because I read it last, or maybe because I loved the idea of a house made of sod, or because I can get neither the visual of the plague of locusts nor the smell of freshly-baked johnny cakes out of my mind, On the Banks of Plum Creek has always been my favorite.
Of course, any of these books would be great for a boy reader too. But what I love about this list (plus: jumbies!) is how it clearly shaped this young girl's zest for literary adventure stories with heroines who, for lack of a better term, get shit done and don't take no shit from nobody. And with the holiday season fast approaching, any or all of them would make a perfect gift for the girls in your life…