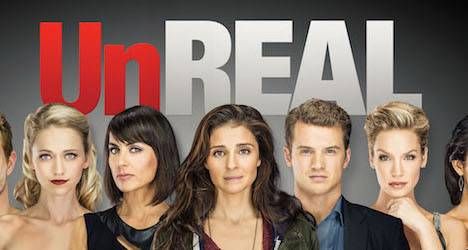 This content contains affiliate links. When you buy through these links, we may earn an affiliate commission.
Season two of Lifetime's UnREAL has just kicked off and just when I though the show's cast of characters couldn't get any more horrible, I was wrong. For those who are unfamiliar, UnREAL is a scripted show about the production staff, creators, and contestants on a Bachleor-esque reality show. The staff's main job is to create juicy, drama-filled television, so the more depraved the contestants are, the better.
It's not for everyone. The show's main character, Rachel, went off the deep end prior to season one, as her job working production on the set left her in a very unhealthy place. She came back to the show for her own reasons. I will not tell you what happens, in case you haven't seen it and are reading this in hopes of finally being convinced to get it a shot.
Season two has some changes, Rachel is promised the role of show runner from Quinn (the former show runner, now head bitch in charge) and they're going to give the show its first black suitor. Cue casual racism, misogyny, and all the other makings for intense drama and on air trainwrecks. Seriously, this show is about awful people and there's probably no one you're going to like. It's honestly a master of which character you think is the least offensive.
But for devout viewers like myself, who can't get enough reality TV, UnREAL hits just the right voyeuristic spots for those who love to watch beautiful people making bad decisions. And once you've run through all the episodes of UnREAL just sitting on your DVR, here are a handful of reading recs to keep the crazy train going until a new episode airs.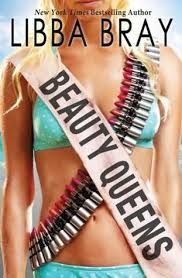 Beauty Queens by Libba Bray
Even if you haven't seen UnREAL, if you have access to the internet, you have most likely seen still of other dating shows with women in sparkly and probably very expensive evening gowns. Imagine those women, all primped with pearly white teeth, suddenly trying to survive on a deserted island. The claws that normally come out during a televised competition seem to get a whole lot sharper. Not only do these stranded beauty queens have to survive, but they also need to maintain their pageant practice. Because what if they're rescued in time for the big pageant and haven't memorized their dance number.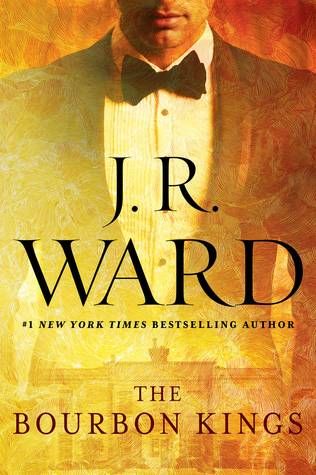 The Bourbon Kings by J.R. Ward
No one does passive aggression, family dynasties, and big secrets quite like the wealthy South. If you love the "she did what?!" aspect of UnREAL and have fond memories of Dallas (or of a family member watching Dallas, like myself because I'm, at my core, a pesky millennial), The Bourbon Kings is all about booze and upholding a family legacy. Like UnREAL, there were zero members of the Bradford family that I liked. They were all varying degrees of snooty, manipulative, and well…just plain awful. There are also class differences at play between the Bradfords and the hired help, much like the way UnREAL's staff play puppet masters to the show's contestants.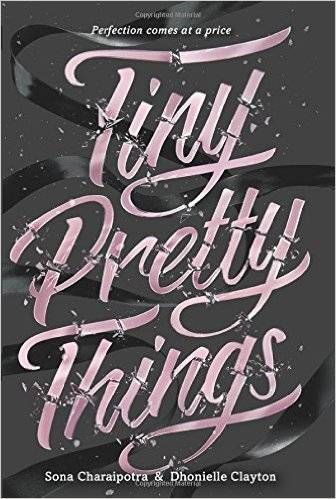 Tiny Pretty Things by Sona Charaipotra and Dhonielle Clayton
Tiny Pretty Things takes the concept of mean girls to a whole new level. There's the cut throat world of ballet, plus cliques that are like The Plastics times a thousand. Oh, and let's not forget the attempted murder. It has all the darkness that viewers have come to expect from UnREAL with dancers all vying for the coveted spot of prima. Tiny Pretty Things gives new meaning to the reality TV adage of, "I didn't come here to make friends."
Crazy Rich Asians by Kevin Kwan
While not as dark as some of the things that happen on UnREAL, Crazy Rich Asians has all the gossip and wealth posturing that comes with a bunch of women competing for the same man. But if you're looking for characters you love to hate, Kevin Kwan will make you wonder if love can survive the dumpster fire that is jealously, outrageous wealth, and family drama. A lot of the dialogue between Quinn and Rachel on the show is quippy and fast-paced, full of barbs and backhanded compliments, and Kwan's writing will make UnREAL watchers feel right at home with it's electric back and forth.
Lean In by Sheryl Sandberg
I will full admit this genius recommendation wasn't my idea, but my cohort's: Jessica Tripler. I also died laughing when she suggested it, but it was such a good fit. The main characters of UnREAL are Rachel and Quinn, two women working in show business, trying to create mess after mess for the glory of ratings. They have a take-no-prisoners attitude to how they run things and if you're looking for either of them to have morals, don't bother. I can definitely picture both of them having a copy of Lean In tucked away on a shelf somewhere, even if it's just for appearance purposes. But make no mistake, Rachel and Quinn are leaning in. Maybe a little too much.
Are you an UnREAL fan? Have you started this season yet? Which books would you recommend for us loyal viewers?