Audiobooks
5 Audiobook Narrators Who Are Sure to Have You Falling in Love With the Format
This content contains affiliate links. When you buy through these links, we may earn an affiliate commission.
I found my love for audiobooks out of practicality. I'd moved into a tiny dorm room after years of having several bookshelves to myself, so I'd had to leave behind all my treasured series when I came to Canada. Harry Potter was one of them. It didn't matter if it was homesickness or plain sickness, the only thing that could get me through was reading all of Lupin's chapters in The Prisoner of Azkaban. Audiobooks became, not only the answer to the question of portability, but also kept me sane during long haul flights and the usual noisiness of being in such close quarters with so many people.
The question of which narrator to choose was a conundrum I hadn't expected, though I should have seen it coming. I'm a broken human who can fall asleep in the middle of a sleepover, just when the girls are starting to share their most secret fears and anxieties. But if your voice is captivating enough, there's a chance I may bully my brain to stay up like the respectful friend I aim to be. (Like I said, broken.) I came to the conclusion that Jim Dale's narration—though lovely—sends me right off to sleep. Stephen Fry? Makes me smile and mouth the words along with him. To anyone whose eyelids don't droop at the mention of "audiobooks", maybe you—like me, once upon a time—merely need to find the right audiobook narrator.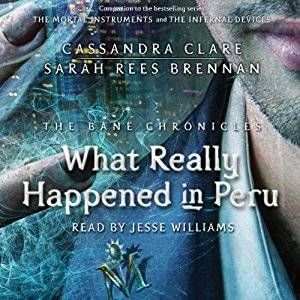 The first narrator I would call my "favourite" came in the form of an actor who, like Stephen Fry, happened to lend his voice to a story I love: Jesse Williams. Williams narrated the short story "What Really Happened in Peru" from The Bane Chronicles which follows an immortal warlock's misadventures in Peru, from disastrous romances to drunkenly running off to live in the desert as a cactus. Williams has a knack of wringing out the wry humour in sad moments, much in the way character himself does. Williams manages to convey the protagonist's delirious joys and deep sorrows so perfectly that his is the voice I think of when I think of Magnus Bane.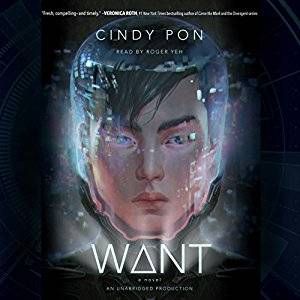 I have a feeling this will also be the case for when I listen to Roger Yeh's narration of Cindy Pon's thrilling sci-fi novel Want. I've only listened to the beginning, but having read the print edition, I know that Yeh is almost exactly how I imagined Jason Zhou's voice. Peering into Jason's mind is like peering into the face of someone who is trying to stay very calm while caught in the middle of a terrible storm and somehow that does come through in the audio. Pon's writing conveys a sense of drowning, even as Jason is just going through the motions of everyday life, there is something that threatens to consume him and colours the way he looks at the world around him. Yeh's voice amplifies that tension really well. So, if you're looking to start with a sci-fi audiobook, this ought to be your top pick.
Another case where I simply cannot imagine a protagonist having a different voice is Stacey Lee's Outrun the Moon. I already spoke about how good this one is in my last audiobook post, but I cannot stress how well Emily Woo Zeller narrates the novel. Not only does she make Mercy Wong, the protagonist, feel like she's standing right in front of you, Zeller makes every supporting character sound like they've been voiced by a completely different person. Not a single character can be confused for another. It's pretty marvellous. And if you want hear Zeller narrate something in a different genre, well, she's done several amazing books—including, another fantastic Cindy Pon's series, the Serpentine duology.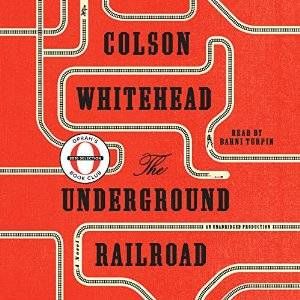 Speaking of prolific narrators whose voices are sure to get your attention, everyone needs to hear at least one audiobook from Bahni Turpin. To me, she will always be the voice of Natasha Kingsley from Nicola Yoon's beautiful YA contemporary romance The Sun Is Also a Star, but if that's not your speed, Turpin has also narrated Colson Whitehead's The Underground Railroad, Angie Thomas' The Hate U Give, Roxane Gay's Bad Feminist and so many other unique works that are sure to be modern classics.
And if you're looking to read something newer from Roxane Gay, maybe consider Difficult Women, which is narrated by Robin Miles. I adore the way she narrated Jacqueline Woodson's Another Brooklyn and I can't wait to dig into Difficult Women. She, like Turpin, has a musical quality to her voice that serves to elevate the already poignant writing of the authors to new heights. It's dizzying and beautiful and makes your breath catch, the way I think stories should.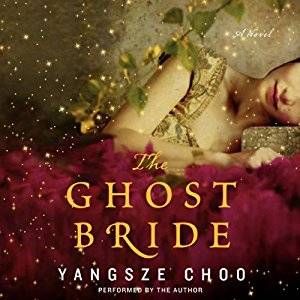 Those are my top five picks, but I have to say, I can't finish this post without mentioning two authors who narrate their stories so well that I wish I could attend their every book launch/reading. (I mean, I wouldn't because that's just stalking, yes?) One, is Yangsze Choo who wrote and narrated The Ghost Bride. There's something delicate yet commanding about the way she speaks; it can draw all your attention to her story. A good pick for an airplane, especially if you're a nervous flyer.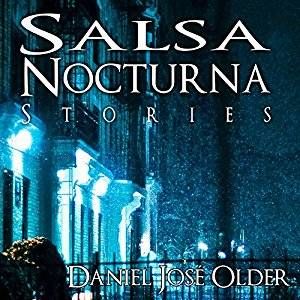 My second author-narrator pick is Daniel José Older who wrote and narrated the Bone Street Rumba series, though my introduction to his writing came through the audiobook for Salsa Nocturna. It's a collection of short stories set in the same Brooklyn of the Bone Street Rumba series and is thoroughly captivating, from voice to story. If it's important to you how authors imagine their characters to sound, then either one would be a great place to start your audiobook journey.