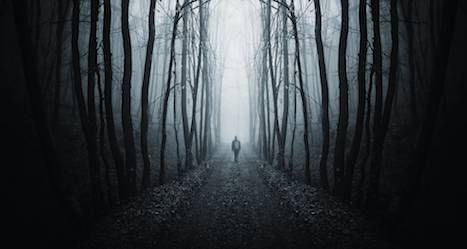 This content contains affiliate links. When you buy through these links, we may earn an affiliate commission.
Have you heard the good news? Tana French has a new Dublin Murder Squad mystery out this fall called The Trespasser. Let's just pause for a moment to revel in the excitement and block off October 4th on our calendars.
I'm extra eager for The Trespasser since it features the first female protagonist since The Likeness, Antoinette Conway. I fell in love with her from the moment she first strutted on the scene in The Secret Place, and it's been my not-so-secret hope since then that she'll get her own book.
Of course, the release is still a good four months away, and re-reading the first five books in the series will only take up a fraction of that time. To help you get through the weeks, here are four mysteries that in some way or another remind me of Tana French's writing: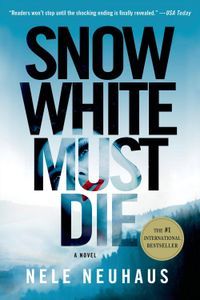 Snow White Must Die by Nele Neahaus
If you dig the police procedural aspect of French's writing, and if you liked how Faithful Place focuses on a small community and explores a long-ago crime, then Snow White Must Die is a great place to start. It's the first in a series starring German police inspectors Pia Kirchoff and Oliver von Bodenstein, who take a second look at a decade-old double homicide when the man who was sentenced for the murders is finally released and a girl goes missing. The writing is not as elegant as French's, but the convoluted mystery was on par. Plus, if you like it, you have three more books in this series to help pass the time until October.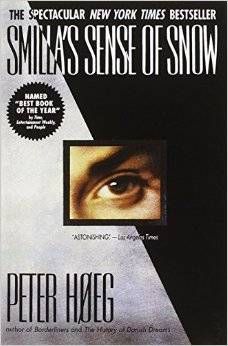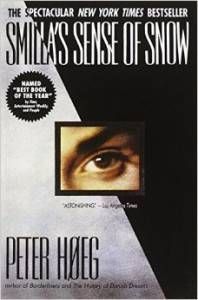 Smilla's Sense of Snow by Peter Hoeg
If you like hard-hitting characters with haunted pasts (ahem, In the Woods), Smilla's Sense of Snow is for you. Smilla is a Greenlandic woman living in Copenhagen who is still deeply affected by the loss of her mother and cultural identity when she was a child. She's analytical, scientifically minded, and emotionally distant, but when a little Greenlandic boy falls to his death in her building, she knows it's not suicide as the police claim. Smilla's investigation into the death takes her across Copenhagen and to an ill-fated scientific expedition in Greenland, where the ice holds secrets that might be too big for even her to fully comprehend. Smilla's character actually reminded me a bit of Lisbeth Salander at times, but Hoeg's evocative writing and love of the ambiguous distinctly remind me of French.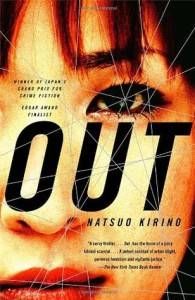 Out by Natsuo Kirino
If you were fascinated by the perilous group dynamics in both The Likeness and The Secret Place, this Japanese thriller about four women, co-workers on a night shift at a boxed lunch factory, is for you. One woman kills her husband while the other three take care of the body. In doing so they attract the attention of a very dangerous man, intent on revenge. It's incisively written and dives into the psyches of the various characters while exploring poverty and sexism, some of French's favorite themes. Fair warning: While I don't think Out is any darker than anything that French has written so far, the depiction violence is a tad bit more graphic (but never gratuitous).
Sweetgirl by Travis Mulhauser
One of my favorite things about French's books is how she writes about Dublin. Her setting is as multi-faceted and nuanced as her characters, and Sweetgirl's Northern Michigan setting is just as carefully written. While I wouldn't exactly classify Sweetgirl as a mystery, it has crime and it is a thriller. Sixteen-year-old Percy goes searching for her drug-addict mother in the middle of a northern Michigan winter storm, and finds a baby girl abandoned in a drug house. Percy takes the baby and runs, searching for shelter and safety while pursued by drug-addled criminals. The writing is gorgeous and the stakes rise steadily from the moment Percy first sets out, making this slim novel surprisingly vicious and taut.
What are some of your favorite mysteries and thrillers? And while we're at it, what's your favorite French novel? (Mine's a tie between The Likeness and The Secret Place!)