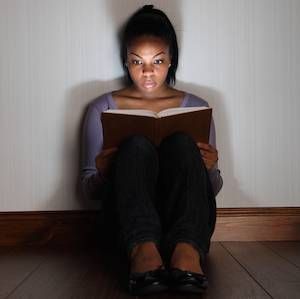 This content contains affiliate links. When you buy through these links, we may earn an affiliate commission.
Because realistic fiction is the bread and butter of my YA reading, I have to be really conscious of making sure I step outside of that comfort zone and try books in YA that fall into other genres. I don't hold back because I'm afraid of trying new things but rather because I like to make sure I keep way on top of realistic fiction.
But every time I've wandered outside my zone, I've found myself remembering how amazing genre fiction in YA is. I love solid science fiction and magical realism especially, though there are times when nothing can satisfy my YA genre needs quite like an urban fantasy novel.
Urban fantasy is defined by the setting of the book. It's a fantasy novel that's set in an urban landscape. A lot of people tend to think that means it's urban fiction, but while urban fiction and urban fantasy may have some overlap, they're not exactly the same thing. Urban fiction is the broader term, urban fantasy is more specific. Urban fantasy is also a subset of fantasy, so if you imagine a tree of genres, which has realistic fiction on one limb and fantasy on another, urban fantasy is a leaf shared by both. I think that metaphor may make no sense at all, but go with me here.
What I love about urban fantasy in particular is that I get a real sense of place that I can't get in fantasy. My brain doesn't quite work with fantastical world-building, but in a world with a defined setting of sorts — an urban landscape — I can fit the rest of the world-building around quite easily. I know what a city looks and feels like; those things offer a frame for the fantastic beasts that may dwell within the story.
There are a surprisingly few number of urban fantasy novels in YA, but the ones that do release seem to be well-read and well-regarded by fans of YA and fans of urban fantasy more specifically. Here's a peek at three very recent — as in, published in the last couple of months — YA titles that fall within the category. I've read one, and the other two are sitting in my library pile because they look damn good.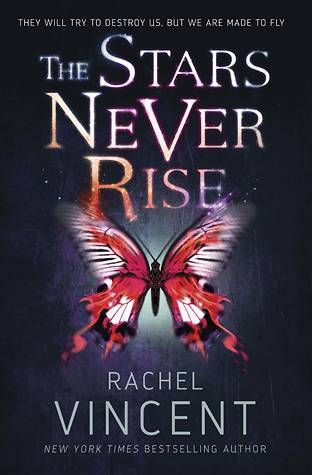 The Stars Never Rise by Rachel Vincent
Sixteen-year-old Nina Kane should be worrying about her immortal soul, but she's too busy trying to actually survive. Her town's population has been decimated by soul-consuming demons, and souls are in short supply. Watching over her younger sister, Mellie, and scraping together food and money are all that matters. The two of them are a family. They gave up on their deadbeat mom a long time ago.
When Nina discovers that Mellie is keeping a secret that threatens their very existence, she'll do anything to protect her. Because in New Temperance, sins are prosecuted as crimes by the brutal Church and its army of black-robed exorcists. And Mellie's sin has put her in serious trouble.
To keep them both alive, Nina will need to trust Finn, a fugitive with deep green eyes who has already saved her life once and who might just be an exorcist. But what kind of exorcist wears a hoodie?
Wanted by the Church and hunted by dark forces, Nina knows she can't survive on her own. She needs Finn and his group of rogue friends just as much as they need her.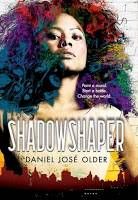 Shadowshaper by Daniel José Older
Sierra Santiago was looking forward to a fun summer of making art, hanging out with her friends, and skating around Brooklyn. But then a weird zombie guy crashes the first party of the season. Sierra's near-comatose abuelo begins to say "No importa" over and over. And when the graffiti murals in Bed-Stuy start to weep…. Well, something stranger than the usual New York mayhem is going on.
Sierra soon discovers a supernatural order called the Shadowshapers, who connect with spirits via paintings, music, and stories. Her grandfather once shared the order's secrets with an anthropologist, Dr. Jonathan Wick, who turned the Caribbean magic to his own foul ends. Now Wick wants to become the ultimate Shadowshaper by killing all the others, one by one. With the help of her friends and the hot graffiti artist Robbie, Sierra must dodge Wick's supernatural creations, harness her own Shadowshaping abilities, and save her family's past, present, and future.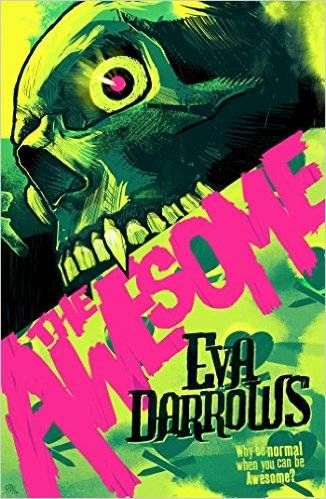 The Awesome by Eva Darrows
Seventeen-year-old Maggie Cunningham is tough, smart, and sassy. She's also not like other girls her age, but then, who would be when the family business is monster hunting? Combat boots, ratty hooded sweatshirts, and hair worn short so nothing with claws can get a grip, Maggie's concerns in life slant more toward survival than fashion or boys. Which presents a problem when Maggie's mother informs Maggie that she can't get her journeyman's license for hunting until she loses her virginity.
Something about virgin blood turning vampires into pointy rage monsters. Blood and gore and insides being on the outside and all that.
Maggie's battled ghosts and goblins and her fair share of house brownies, but finding herself a boy – fitting in with her peers – proves a much more daunting task than any monster hunt. Did you know normal girls don't stuff their bras with holy water balloons? Nor do they carry wooden stakes in their waistbands. And they care about things like "matching" and "footwear." Of course, they also can't clean a gun blindfolded, shoot a crossbow, or exorcise ghosts from a house. Which means they're lame and Maggie's not. Because Maggie's awesome. The Awesome, in fact. Just ask her. She'd be more than happy to tell you.
After she finds herself a date.
Want more "3 On A YA Theme" suggestions? Dig in.