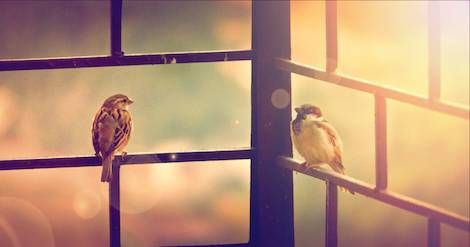 Sponsored
3 On A YA Theme: Put A Bird On It (The Title, That Is)
This content contains affiliate links. When you buy through these links, we may earn an affiliate commission.
This week's "3 On A YA Theme" is sponsored by The Pearl Thief by Elizabeth Wein from Disney-Hyperion.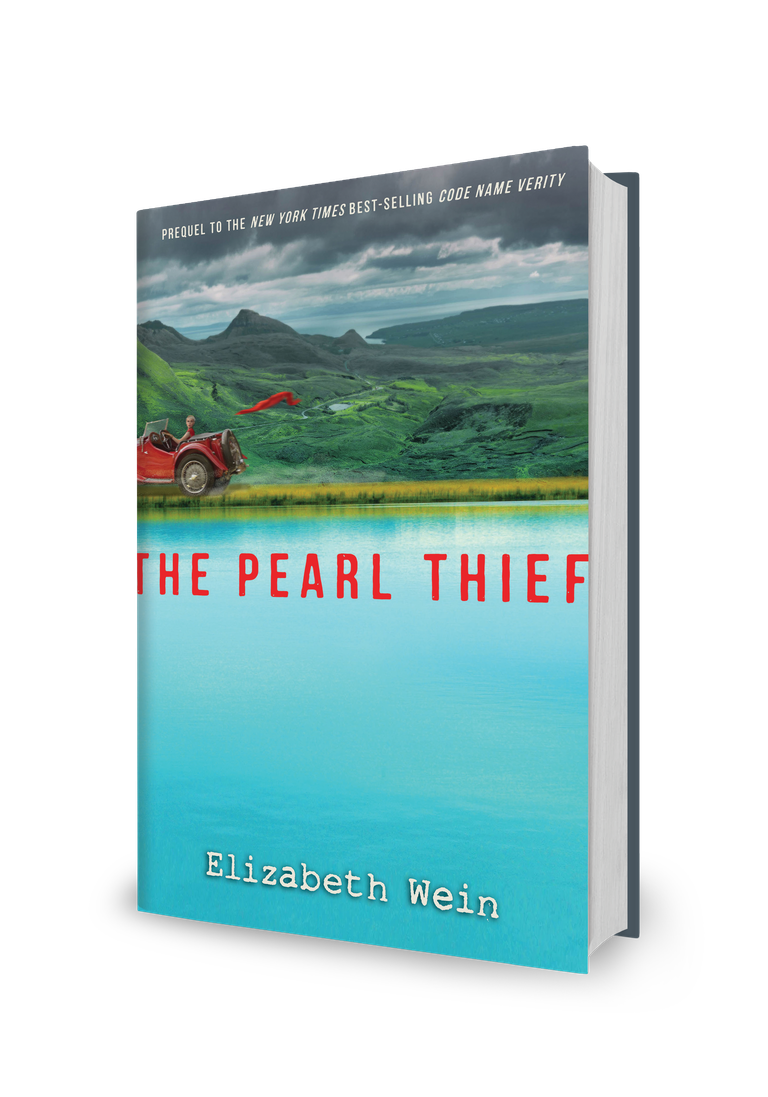 Before Verity . . . there was Julie.

In this prequel to the bestselling Elizabeth Wein novel, Code Name Verity, fifteen-year-old Julia Beaufort-Stuart wakes up in the hospital, she knows the lazy summer break she'd imagined won't be exactly what she anticipated. Her memory of that day returns to her in pieces, and when a body is discovered, her new friends are caught in the crosshairs of long-held biases about Travellers. Julie must get to the bottom of the mystery in order to keep them from being framed for the crime.
____________________
It turns out that May 4 in the US is "bird day." Like the name might suggest, this is a day to honor our fine winged friends of all shapes and sizes.
YA books pay homage to birds in many interesting ways. There are numerous book covers where you get a bird or two. Where you get a bird feather. Where you get shadows of birds. There are scads of YA books where someone is named after a bird or where birds play a big symbolic role in the story.
Then there are YA book titles with some variation of "bird" in it. This year alone will include "bird" titled books like If Birds Fly Back, The Someday Birds, The Inevitable Collision of Birdie and Bash.
Any of these would make for fine book list fodder, but they also could mean writing a 1,200 title-long book list. And we don't have time for that, as interesting as that would be.
So this week, in honor of bird day, let's take a look at YA books where there is a specific species of bird honored in the book's title. Yes, this is quite an esoteric theme but it's also really damn interesting. I've left out some of the big, well-known titles like Six of Crows and The Raven Boys, if only for making space to highlight some of the lesser-known books. I also left off titles where the specific bird species was the surname of a character (looking at you, Forgive Me, Leonard Peacock and The Death and Life of Zebulon Finch).
Obviously, this won't be comprehensive, so please feel free to chirp in (#sorrynotsorry) with your favorite YA title that has a specific species of bird name dropped.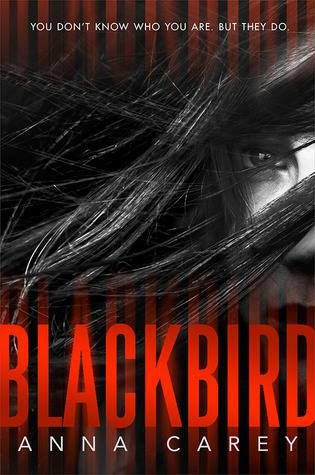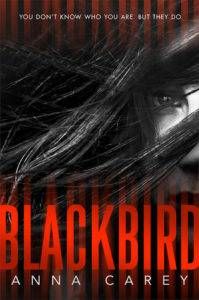 Blackbird by Anna Carey
When a nameless girl wakes up on the subway tracks, she knows only one thing for sure: people want her dead. Can she find them before they track her down? This pulse-pounding contemporary thriller is perfect for fans of The Maze Runner, The Darkest Minds, and Legend.
Things I Know Are True:
I am in Los Angeles
I woke up on the train tracks at the Vermont/Sunset station
I am a teenage girl
I have long black hair
I have a bird tattoo on the inside of my right wrist with the letters and numbers FNV02198
People are trying to kill me.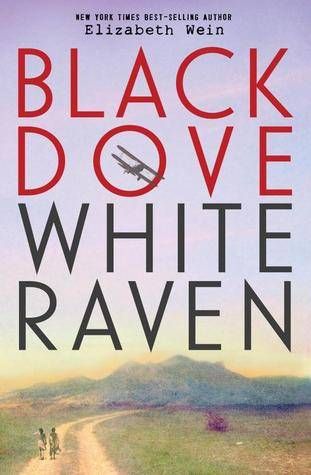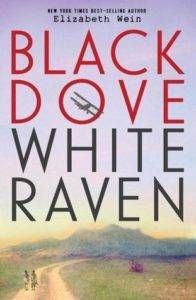 Black Dove, White Raven by Elizabeth Wein
Emilia and Teo's lives changed in a fiery, terrifying instant when a bird strike brought down the plane their stunt pilot mothers were flying. Teo's mother died immediately, but Em's survived, determined to raise Teo according to his late mother's wishes-in a place where he won't be discriminated against because of the color of his skin. But in 1930s America, a white woman raising a black adoptive son alongside a white daughter is too often seen as a threat.
Seeking a home where her children won't be held back by ethnicity or gender, Rhoda brings Em and Teo to Ethiopia, and all three fall in love with the beautiful, peaceful country. But that peace is shattered by the threat of war with Italy, and teenage Em and Teo are drawn into the conflict. Will their devotion to their country, its culture and people, and each other be their downfall or their salvation?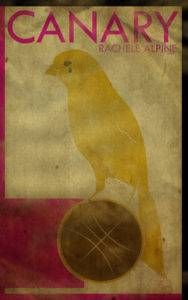 Canary by Rachele Alpine
Staying quiet will destroy her, but speaking up will destroy everyone.
Kate Franklin's life changes for the better when her dad lands a job at Beacon Prep, an elite private school with one of the best basketball teams in the state. She begins to date a player on the team and quickly gets caught up in a world of idolatry and entitlement, learning that there are perks to being an athlete.
But those perks also come with a price. Another player takes his power too far and Kate is assaulted at a party. Although she knows she should speak out, her dad's vehemently against it and so, like a canary sent into a mine to test toxicity levels and protect miners, Kate alone breathes the poisonous secrets to protect her dad and the team. The world that Kate was once welcomed into is now her worst enemy, and she must decide whether to stay silent or expose the corruption, destroying her father's career and bringing down a town's heroes.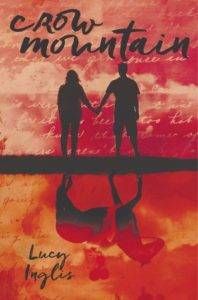 Crow Mountain by Lucy Inglis
A sweeping tale of love, legacy, and wilderness set between the present day and 1866 in the dramatic landscape of modern-day and territorial Montana.
While on a trip to Montana with her mom, British teen Hope meets local boy Cal Crow, a ranch hand. Caught in a freak accident, Hope and Cal take shelter in a cabin, where Hope makes a strange discovery in an abandoned diary. More than a hundred years earlier, another British girl — Emily — met a similar fate. Her rescuer, a horse trader named Nate. In this wild place, both girls learn what it means to survive and to fall in love, neither knowing that their fates are intimately entwined.
Lark by Tracey Porter
When sixteen-year-old Lark Austin is kidnapped from her Virginia hometown and left to die in a snowy forest, she leaves behind two friends who are stunned by the loss. As Lark's former best friend, Eve can't shake the guilt that this tragedy was somehow her fault. Meanwhile, Nyetta is haunted each night by Lark's ghost, who comes through the bedroom window and begs Nyetta to set her soul free. Eve and Nyetta realize that Lark is trapped in limbo, and only by coming together to heal themselves will they discover why.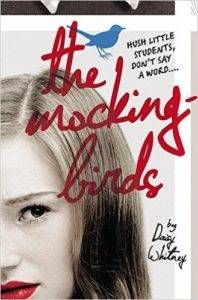 The Mockingbirds by Daisy Whitney
Some schools have honor codes.
Others have handbooks.
Themis Academy has the Mockingbirds.
Themis Academy is a quiet boarding school with an exceptional student body that the administration trusts to always behave the honorable way–the Themis Way. So when Alex is date raped during her junior year, she has two options: stay silent and hope someone helps her, or enlist the Mockingbirds–a secret society of students dedicated to righting the wrongs of their fellow peers.
In this honest, page-turning account of a teen girl's struggle to stand up for herself, debut author Daisy Whitney reminds readers that if you love something or someone–especially yourself–you fight for it.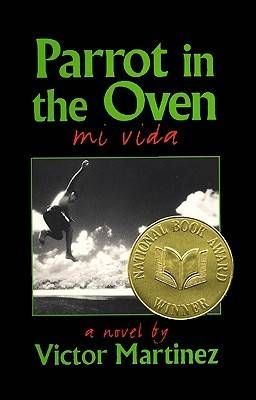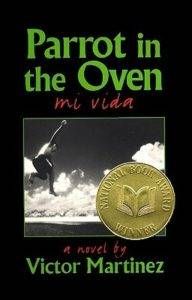 Parrot In The Oven, Mi Vida by Victor Martinez
"Perico, "or parrot, was what Dad called me sometimes. It was from a Mexican saying about a parrot that complains how hot it is in the shade, while all along he's sitting inside an oven and doesn't know it…. For Manuel Hernandez, the year leading up to his test of courage, his initiation into a gang, is a time filled with the pain and tension, awkwardness and excitement of growing up in a crazy world. His dad spends most of his time and money at the local pool hall; his brother flips through jobs like a thumb through a deck of cards; and his mom never stops cleaning the house, as though one day the rooms will be so spotless they'll disappear into a sparkle, and she'll be free.
Manny's dad is always saying that people are like money–there are million- and thousand- and hundred-dollar people out there, and to him, Manny is just a penny. But Manny wants to be more than a penny, smarter than the parrot in the oven. He wants to find out what it means to be a "vato firme, "a guy to respect.
…Obviously, it was difficult for me to follow my own guidelines, as a few of the books are titled after characters with bird species names (though it's not indicated in the title itself in an obvious way).
And just because this theme lends itself to so many potential posts and in my search, I saw this pop up more than enough times to make note, here are three YA books where there are bird nests on the cover…and no mention of bird in the title at all.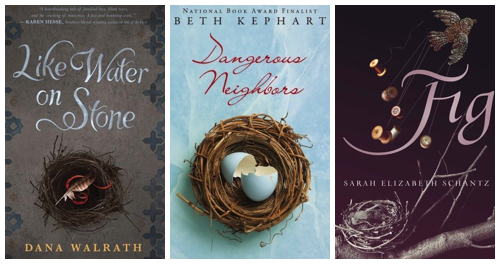 Want more "3 On A YA Theme" posts? Gotcha covered.