This content contains affiliate links. When you buy through these links, we may earn an affiliate commission.
Among other commemorative days, today is letter writing day. The purpose is to spend a little time writing a letter. It doesn't matter to whom, it doesn't matter about what. Grab pen and paper or use your favorite email system to shoot a message to someone you've been meaning to write.
Letter writing, of course, is a way that a book can be stylized. Epistolary novels are novels written as letters (or emails) and in the YA world, these books can neatly fit into the category of "alternate format" books. Let's take a look at 3 YA takes on the epistolary novel in honor of letter writers everywhere.
There are, of course, dozens and dozens more YA books that are written this way. If you have a favorite, feel free to drop it into the comments. These are among some of my favorite reads, in part because the style adds so much to the story itself.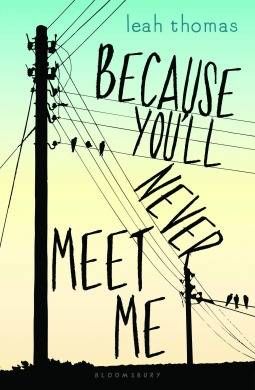 Because You'll Never Meet Me by Leah Thomas
Ollie and Moritz are best friends, but they can never meet. Ollie is allergic to electricity. Contact with it causes debilitating seizures. Moritz's weak heart is kept pumping by an electronic pacemaker. If they ever did meet, Ollie would seize. But Moritz would die without his pacemaker. Both hermits from society, the boys develop a fierce bond through letters that become a lifeline during dark times—as Ollie loses his only friend, Liz, to the normalcy of high school and Moritz deals with a bully set on destroying him.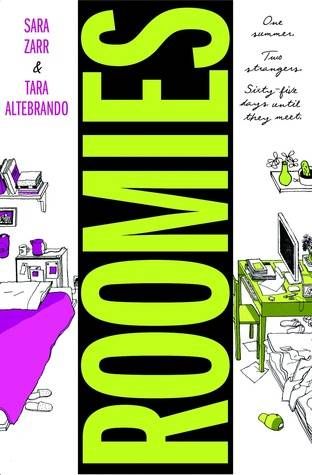 Roomies by Sara Zarr and Tara Altebrando
It's time to meet your new roomie.
When East Coast native Elizabeth receives her freshman-year roommate assignment, she shoots off an e-mail to coordinate the basics: television, microwave, mini-fridge. That first note to San Franciscan Lauren sparks a series of e-mails that alters the landscape of each girl's summer — and raises questions about how two girls who are so different will ever share a dorm room.
As the countdown to college begins, life at home becomes increasingly complex. With family relationships and childhood friendships strained by change, it suddenly seems that the only people Elizabeth and Lauren can rely on are the complicated new boys in their lives . . . and each other. Even though they've never met.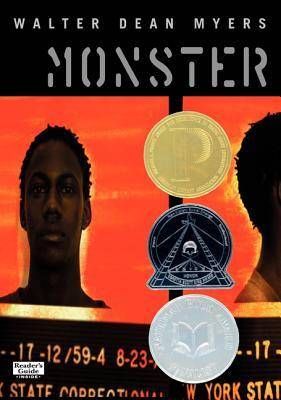 Monster by Walter Dean Myers
Sometimes I feel like I have walked into the middle of a movie. Maybe I can make my own movie. The film will be the story of my life. No, not my life, but of this experience. I'll call it what the lady who is the prosecutor called me. MONSTER.
FADE IN: INTERIOR COURT. A guard sits at a desk behind Steve. Kathy O'Brien, Steve's lawyer, is all business as she talks to Steve.
O'BRIEN
Let me make sure you understand what's going on. Both you and this King character are on trial for felony murder. Felony Murder is as serious as it gets. . . . When you're in court, you sit there and pay attention. You let the jury know that you think the case is a serious as they do. . . .
STEVE
You think we're going to win ?
O'BRIEN (seriously)
It probably depends on what you mean by "win."
Sixteen-year-old Steve Harmon is on trial for murder. A Harlem drugstore owner was shot and killed in his store, and the word is that Steve served as the lookout.
Guilty or innocent, Steve becomes a pawn in the hands of "the system," cluttered with cynical authority figures and unscrupulous inmates, who will turn in anyone to shorten their own sentences. For the first time, Steve is forced to think about who he is as he faces prison, where he may spend all the tomorrows of his life.
As a way of coping with the horrific events that entangle him, Steve, an amateur filmmaker, decides to transcribe his trial into a script, just like in the movies. He writes it all down, scene by scene, the story of how his whole life was turned around in an instant. But despite his efforts, reality is blurred and his vision obscured until he can no longer tell who he is or what is the truth.
Want more "3 On A YA Theme" posts? Gotcha covered.