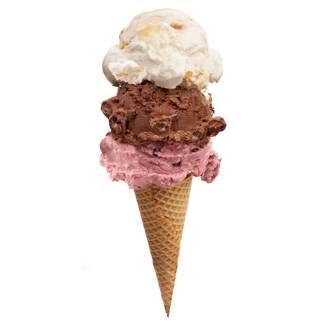 This content contains affiliate links. When you buy through these links, we may earn an affiliate commission.
If you're an ice cream devotee like I am, then chances are it's no news to you that July is National Ice Cream Month. I like to partake in celebrating this as much as possible — including enjoying a book or two or three featuring ice cream in some capacity.
How about three YA books featuring ice cream on the cover? Delicious? I think so. If you can think of other ice cream YA covers, since I am limiting myself to three, I'd love to see them and drool in the comments.
Bonus points for any person of color as the story's main character or holding the ice cream cones.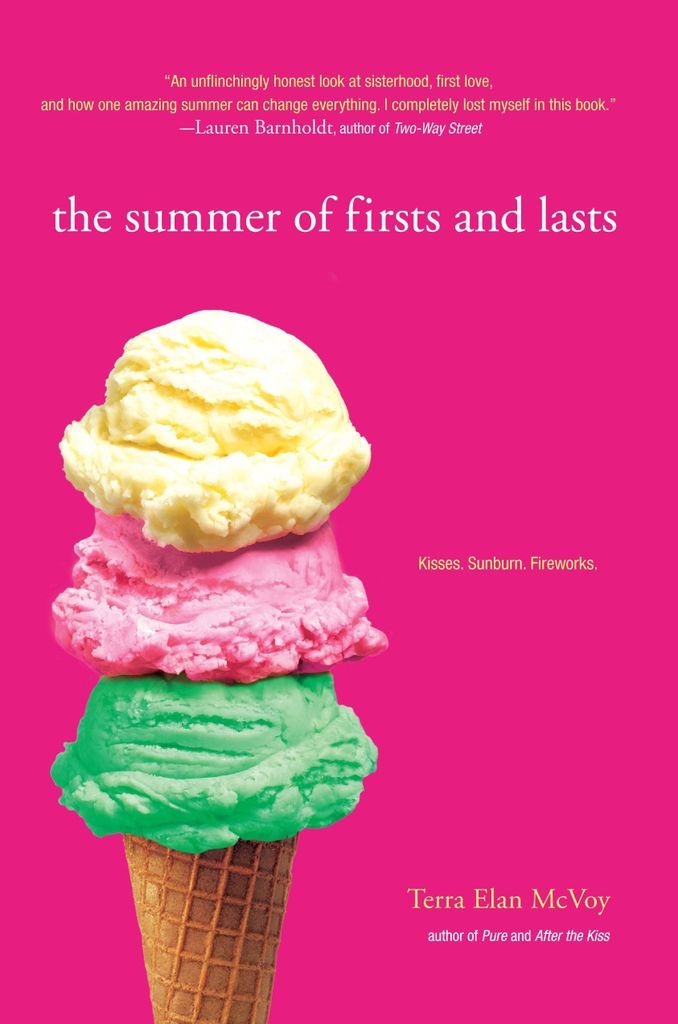 The Summer of Firsts and Lasts by Terra Elan McVoy
Three sisters. One life-changing summer.
Calla loves summer because summer means Duncan. They've been best friends for years, but Calla has never worked up the nerve to tell him how she really feels. This summer, the summer before college, is Calla's last chance.
Violet isn't much of a rule breaker in real life. But this isn't real life, this is summer, and Violet is determined to make the most of it. Besides, a little sneaking out never hurt anyone. And sneaking out with James is 100% worth the risk…even though James is completely off-limits.
Daisy has never been the sister that boys notice, but when sparks fly with Joel at the first bonfire of summer, it seems so easy and right. So why is being his girlfriend so complicated?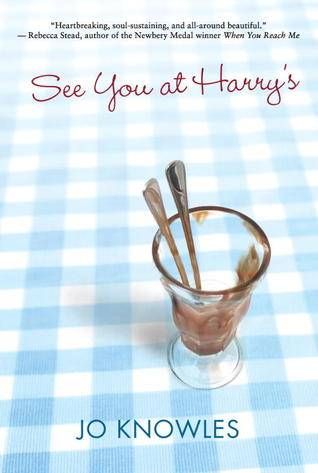 See You At Harry's by Jo Knowles (this could technically be middle grade, too)
Twelve-year-old Fern feels invisible. It seems as though everyone in her family has better things to do than pay attention to her: Mom (when she's not meditating) helps Dad run the family restaurant; Sarah is taking a gap year after high school; and Holden pretends that Mom and Dad and everyone else doesn't know he's gay, even as he fends off bullies at school. Then there's Charlie: three years old, a "surprise" baby, the center of everyone's world. He's devoted to Fern, but he's annoying, too, always getting his way, always dirty, always commanding attention. If it wasn't for Ran, Fern's calm and positive best friend, there'd be nowhere to turn. Ran's mantra, "All will be well," is soothing in a way that nothing else seems to be. And when Ran says it, Fern can almost believe it's true. But then tragedy strikes- and Fern feels not only more alone than ever, but also responsible for the accident that has wrenched her family apart. All will not be well. Or at least all will never be the same.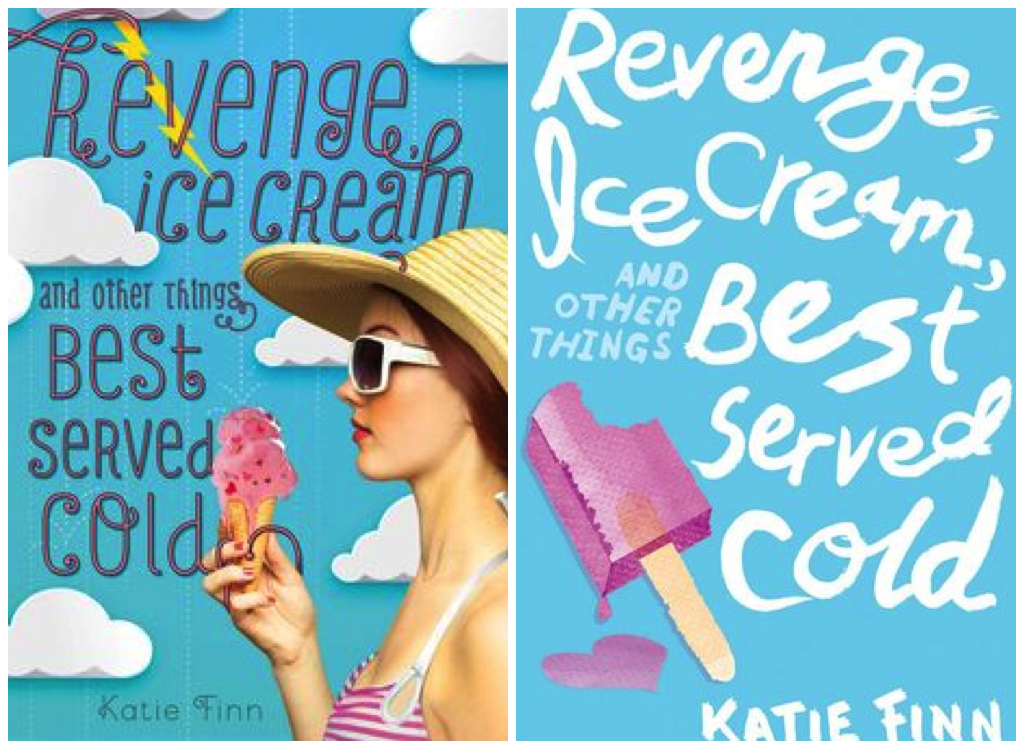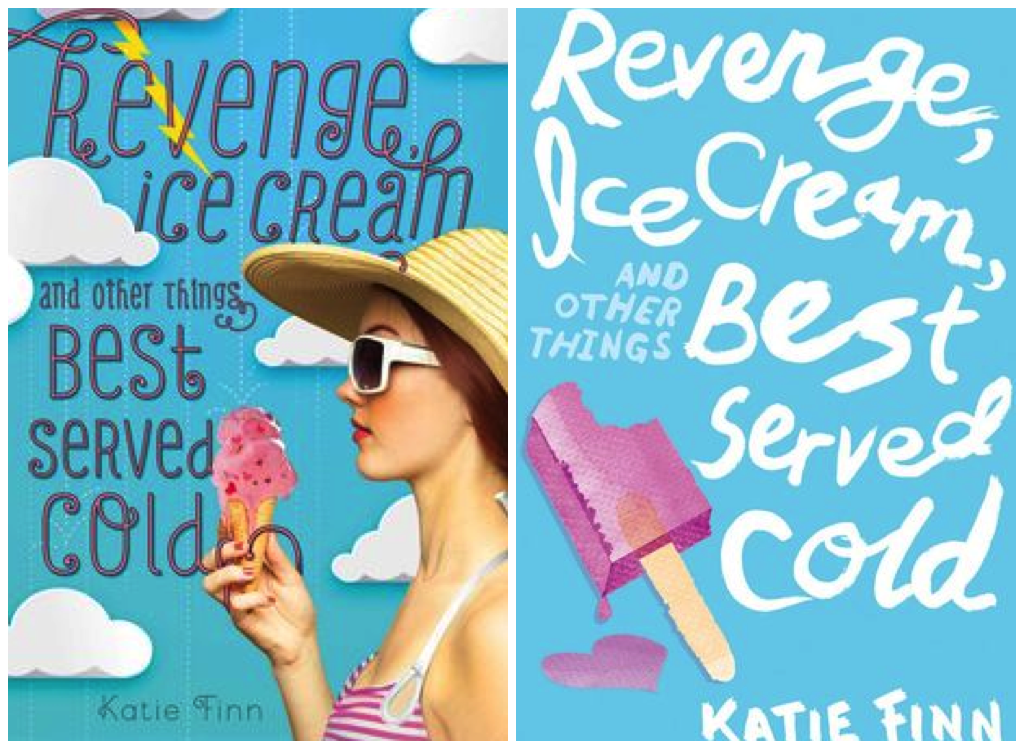 Revenge, Ice Cream, and Other Things Best Served Cold by Katie Finn
*On the left is the hardcover and on the right is what the paperback looks like. Since both have ice cream, I wanted to include 'em both.
After the humiliating events on the 4th of July, Gemma's trying to handle the fact that Hallie knew who she was all along, and she was the one who stole Teddy from her. Gemma vows revenge, but things get more complicated than she planned. Ford, Gemma's long-time crush, has arrived in the Hamptons cuter than ever. Josh is refusing to speak to her after she lied to him, and Teddy is playing champion to his beloved Marsh Warbler (in Gemma's backyard, no less).
Gemma and Hallie find themselves locked in an escalating revenge cycle. Just when Gemma thinks she has the upper hand, the biggest bombshell of all is dropped. And it's one that threatens to change her life forever. This exciting sequel to Broken Hearts, Fences, and Other Things To Mend.
Who am I kidding though? I have more ice cream covers to show off. This "3" part of "3 On A YA Theme" is tricky.
Since You've Been Gone by Morgan Matson
*Fun fact: Katie Finn, from the previous cover, is Morgan Matson's pen name.
It was Sloane who yanked Emily out of her shell and made life 100% interesting. But right before what should have been the most epic summer, Sloane just…disappears. All she leaves behind is a to-do list.
On it, thirteen Sloane-inspired tasks that Emily would normally never try. But what if they could bring her best friend back?
Apple picking at night? Okay, easy enough.
Dance until dawn? Sure. Why not?
Kiss a stranger? Um…
Emily now has this unexpected summer, and the help of Frank Porter (totally unexpected), to check things off Sloane's list. Who knows what she'll find?
Go skinny-dipping? Wait…what?
The Good Girls by Sara Shepard
Mackenzie, Ava, Caitlin, Julie, and Parker have done some not-so-perfect things. Even though they all talked about killing rich bully Nolan Hotchkiss, they didn't actually go through with it. It's just a coincidence that Nolan died in exactly the way they planned . . . right? Except Nolan wasn't the only one they fantasized about killing. When someone else they named dies, the girls wonder if they're being framed. Or are they about to become the killer's next targets?
Looking for more "3 On A YA Theme" posts? Here you go!