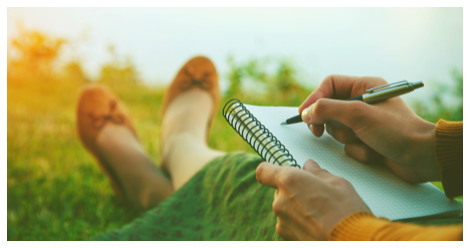 This content contains affiliate links. When you buy through these links, we may earn an affiliate commission.
This week's 3 On a YA Theme is sponsored by Resurrecting Sunshine by Lisa A Koosis.
Adam Rhodes may be famous but he's been in a downward spiral since he lost Marybeth—stage name Sunshine—his girlfriend and band mate. Then Dr. Elloran presents Adam with a proposition: using breakthrough cloning and memory-implantation techniques, the scientists at Project Orpheus want to resurrect Marybeth, and they need Adam to "donate" memories of his life with her. As the process sweeps Adam and Marybeth closer to reliving the devastating path that brought them both to fame and the tragedy that destroyed them, Adam must decide how far he'll go to save her.
---
When I began this column a couple of years ago, I wrote about writing and families. More specifically, I touched on three YA books where parents were writers, and then I followed it up with a look at YA books where the teens themselves are writers.
What I haven't written about yet, though, are the writers themselves.
Writing, it seems, can often be a family thing. Kids who have parents that write either find themselves wanting to be storytellers (…or absolutely learn they do not want the writing life). Since writing is a career that takes a lot of work and has no specific, straight-line path, it makes sense that parents might play a role in helping their own children forge a path.
This week, let's take a look at the authors behind a trio of YA books and see what sort of writing lineage they possess. It's not all parent-child relationships, as you'll see.
Pack these away in your "fun facts about YA lit" files for trivia use.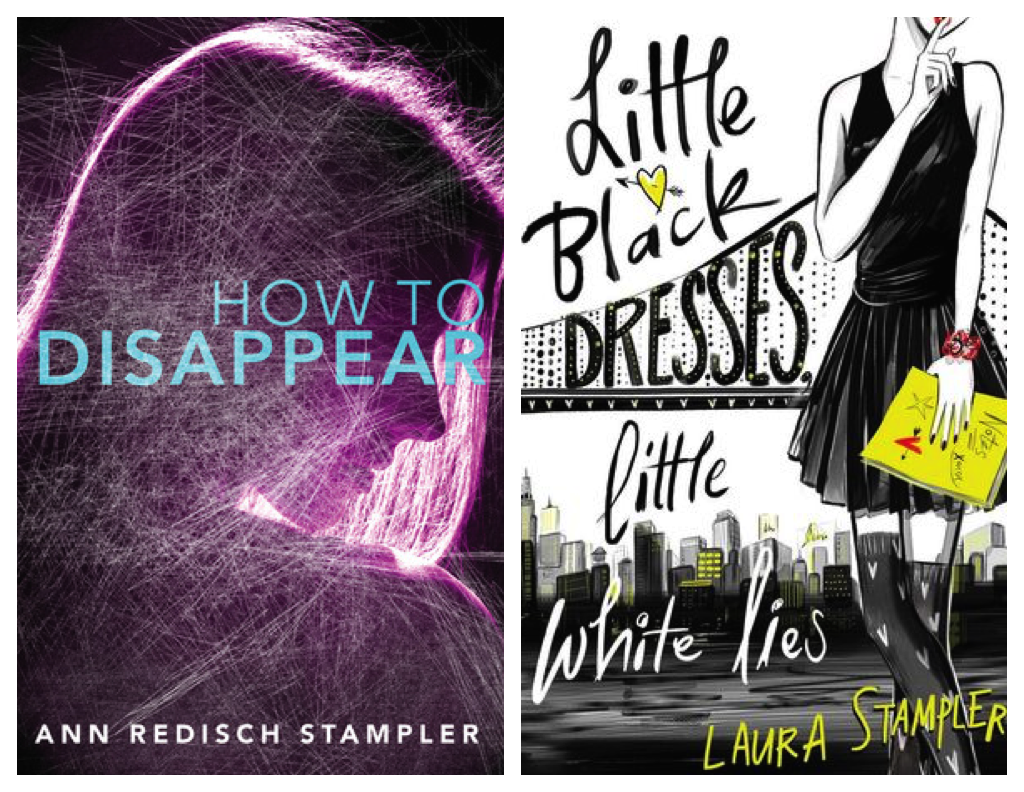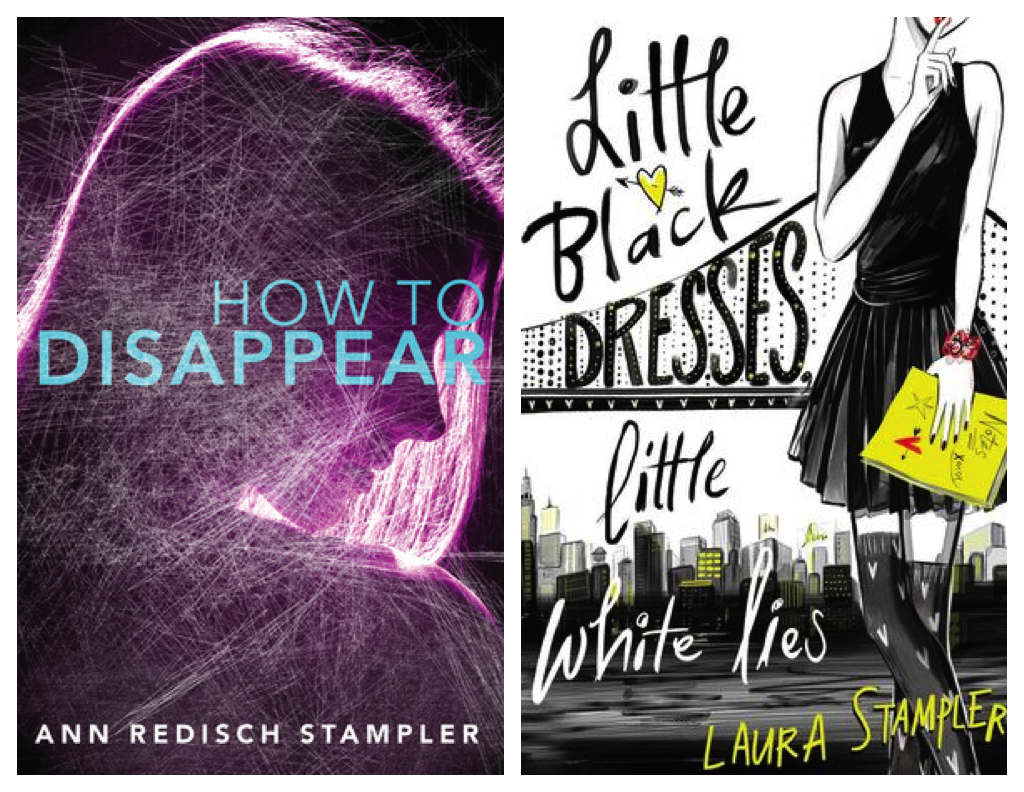 Ann Redisch Stampler, author of How to Disappear and others, is the mother of Laura Stampler, author of the recently-released Little Black Dresses, Little White Lies.
How to Disappear by Ann Redisch Stampler
This electric cross-country thriller follows the game of cat and mouse between a girl on the run from a murder she witnessed—or committed?—and the boy who's sent to kill her.
Nicolette Holland is the girl everyone likes. Up for adventure. Loyal to a fault. And she's pretty sure she can get away with anything…until a young woman is brutally murdered in the woods near Nicolette's house. Which is why she has to disappear.
Jack Manx has always been the stand-up guy with the killer last name. But straight A's and athletic trophies can't make people forget that his father was a hit man and his brother is doing time for armed assault. Just when Jack is about to graduate from his Las Vegas high school and head east for college, his brother pulls him into the family business with inescapable instructions: find this ruthless Nicolette Holland and get rid of her. Or else Jack and everyone he loves will pay the price.
As Nicolette and Jack race to outsmart each other, tensions—and attractions—run high. Told in alternating voices, this tightly plotted mystery and tense love story challenges our assumptions about right and wrong, guilt and innocence, truth and lies.
Little Black Dresses, Little White Lies by Lauren Stampler
Harper Anderson always believed she belonged somewhere more glamorous than her sleepy Northern California suburb. After all, how many water polo matches and lame parties in Bobby McKittrick's backyard can one girl take? That's why Harper is beyond ecstatic when she lands her dream internship as a dating blogger at the elite teen magazine Shift. Getting to spend the summer in New York City to live her dream of becoming a writer? Harper's totally in.
There's just one teeny, tiny, infinitesimal problem: apart from some dance floor make-outs, Harper doesn't have a lot of—or, really, any—dating expertise. In fact, she might have sort of stolen her best friend's experiences as her own on her Shiftapplication. But she can learn on the job…right?
From awkward run-ins with the cute neighborhood dog walker to terrifying encounters with her crazed editor, from Brooklyn gallery openings to weekends in the Hamptons, Harper finds out what it takes to make it in the Big City—and as the writer of her own destiny.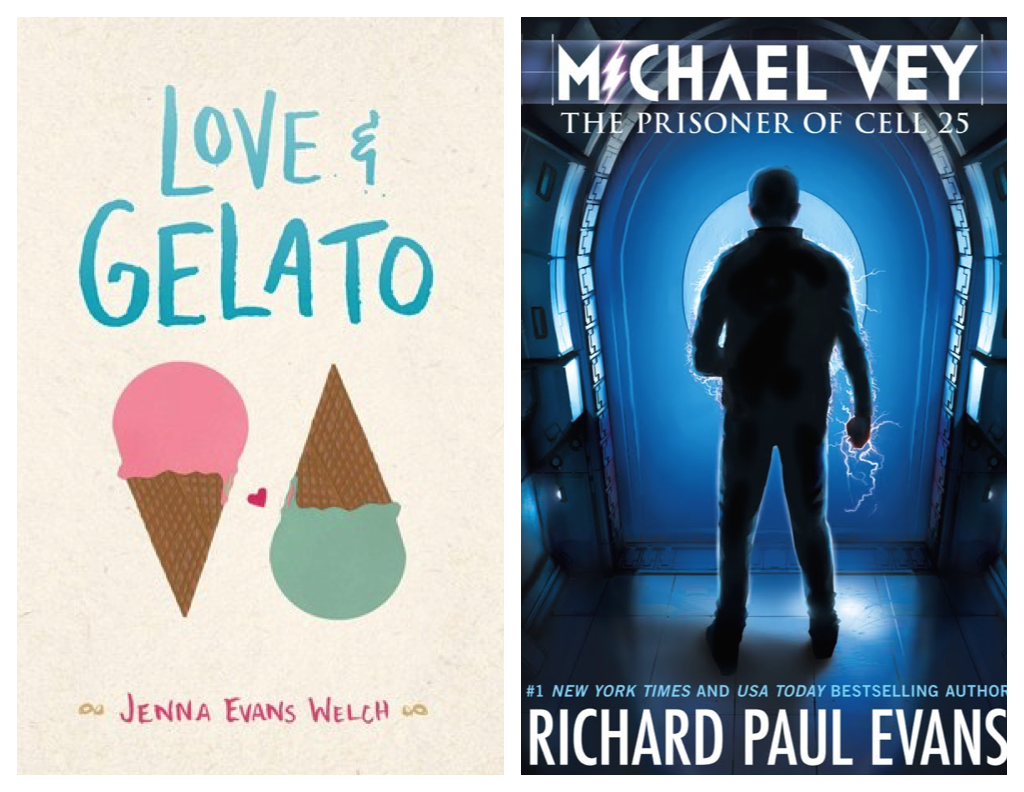 Jenna Evans Welch, author of the debut novel Love and Gelato, is the daughter of Richard Paul Evans, author of a number of adult books, as well as the "Michael Vey" YA series.
Love and Gelato by Jenna Evans Welch
"I made the wrong choice."
Lina is spending the summer in Tuscany, but she isn't in the mood for Italy's famous sunshine and fairy-tale landscape. She's only there because it was her mother's dying wish that she get to know her father. But what kind of father isn't around for sixteen years? All Lina wants to do is get back home.
But then she is given a journal that her mom had kept when she lived in Italy. Suddenly Lina's uncovering a magical world of secret romances, art, and hidden bakeries. A world that inspires Lina, along with the ever-so-charming Ren, to follow in her mother's footsteps and unearth a secret that has been kept for far too long. It's a secret that will change everything she knew about her mother, her father—and even herself.
People come to Italy for love and gelato, someone tells her, but sometimes they discover much more.
The Prisoner of Cell 25 (Michael Vey #1) by Richard Paul Evans
To everyone at Meridian High School, Michael Vey is an ordinary fourteen-year-old. In fact, the only thing that seems to set him apart is the fact that he has Tourette's syndrome. But Michael is anything but ordinary. Michael has special powers. Electric powers.
Michael thinks he's unique until he discovers that a cheerleader named Taylor also has special powers. With the help of Michael's friend, Ostin, the three of them set out to discover how Michael and Taylor ended up this way, but their investigation brings them to the attention of a powerful group who wants to control the electric children – and through them the world. Michael will have to rely on his wits, powers, and friends if he's to survive.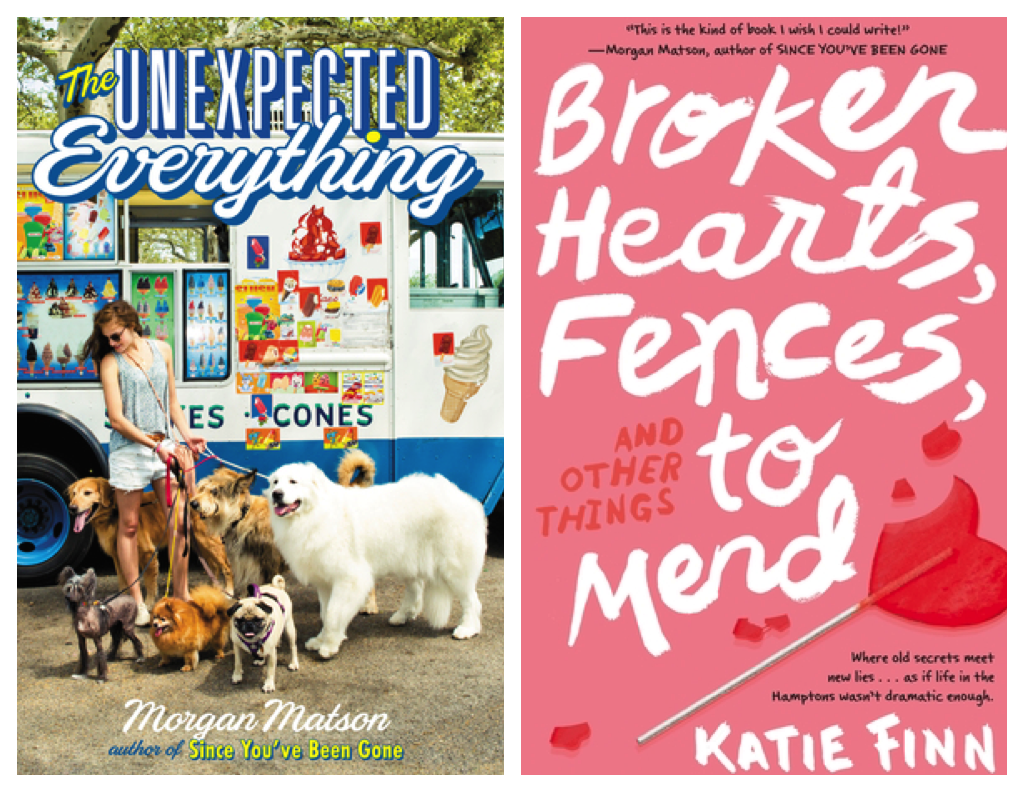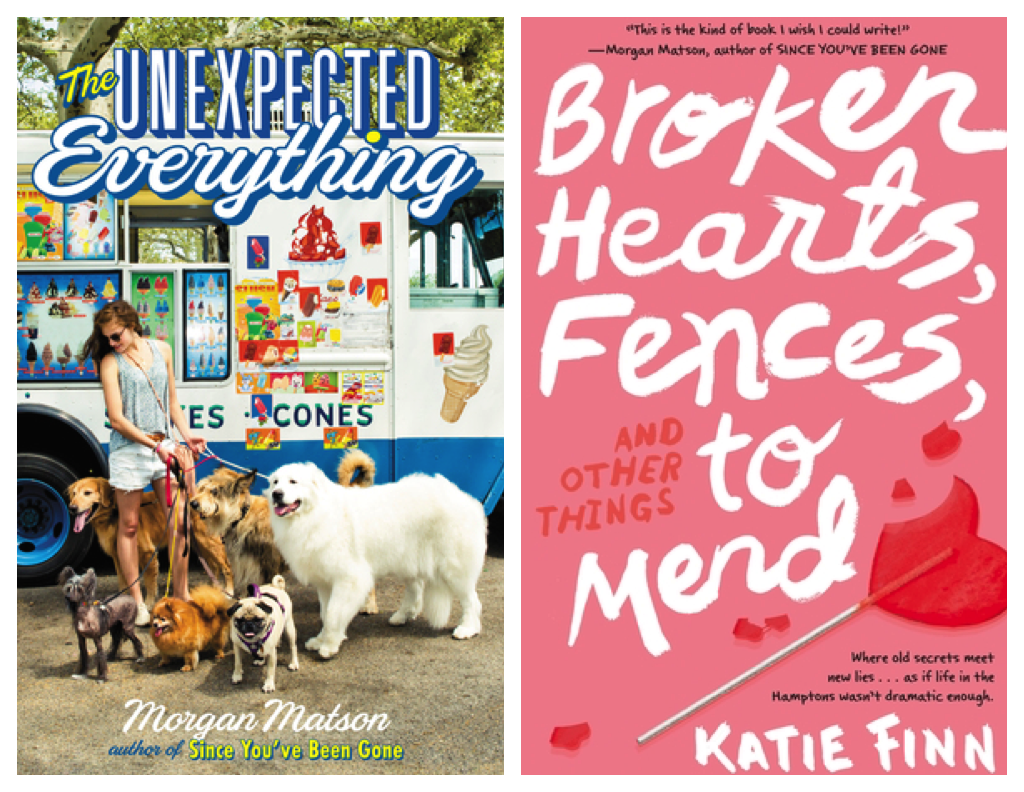 Morgan Matson, author of The Unexpected Everything and other YA titles, is the same person as Katie Finn, author of Broken Hearts, Fences, and Other Things to Mend, as well as other YA books. And, if you peek at that cover closely enough, the joke is right there.
You can't get much more related than this.
The Unexpected Everything by Morgan Matson
Andie had it all planned out.
When you are a politician's daughter who's pretty much raised yourself, you learn everything can be planned or spun, or both. Especially your future.
Important internship? Check.
Amazing friends? Check.
Guys? Check (as long as we're talking no more than three weeks).
But that was before the scandal. Before having to be in the same house with her dad. Before walking an insane number of dogs. That was before Clark and those few months that might change her whole life.
Because here's the thing—if everything's planned out, you can never find the unexpected.
And where's the fun in that?
Broken Hearts, Fences, and Other Things to Mend by Katie Finn (Broken Hearts and Revenge series)
Hot sun. Blue waves. New romances. Old secrets.
Gemma had her summer all planned out, but it takes a sharp turn when she gets dumped and finds herself back in the Hamptons after a five-year absence.
Being there puts her at risk of bumping into Hallie, her former best friends (that is, before Gemma ruined her life). But people don't hold grudges forever. Do they?
Gemma intends on making amends, but a small case of mistaken identity causes the people she knew years ago—including Hallie and her dreamy brother, Josh—to believe she's someone else. As though the summer wasn't complicated enough already.
Want more "3 On A YA Theme" posts? Gotcha covered.