This content contains affiliate links. When you buy through these links, we may earn an affiliate commission.
When a YA novel becomes a movie, we often see the marketing come out in a variety of ways. There are movie trailers, of course, as well as posters. There can be t-shirts or special tissue packages, recovered editions of the book featuring a moment from the film that captures the essence of the story.
But can we talk about the three recent YA dystopian franchises that have brought out the nail polish companies? Because there's something kind of bizarre and fascinating to consider when a story about the downfall of society has nail polish based off it. The world is crumbling, but you'll have some great nails for when it all falls apart.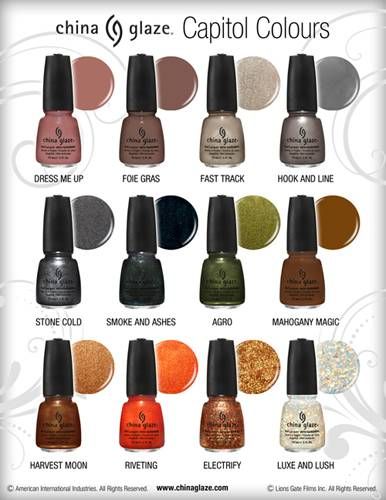 China Glaze put out an entire line of polish dubbed the "Capitol Collection" in honor of Suzanne Collins's The Hunger Games. I'm not 100% sure how much the color names match the story, but I think the colors are pretty fitting.
In honor of Veronica Roth's Divergent hitting the big screen, Sephora released a limited-edition 7-color collection. The names of the polishes fit with the story, including "Violet Abnegation,"Opal Compassion," and "Midnight Calm," and since this is an entire kit, there are Divergent-y nail tattoos to use, too. Sephora also released an entire make-up set inspired by the story.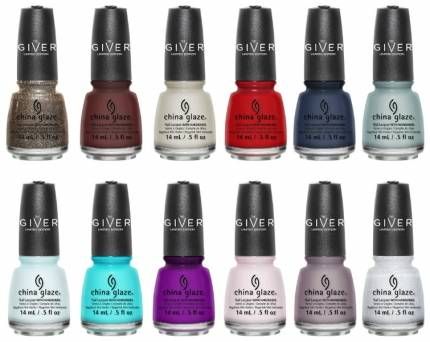 Starting August 1, you can pick up any or all of the polishes being released by China Glaze based on the upcoming theatrical release of Lois Lowry's The Giver. Technically, this is a very young-skewing YA novel — okay, it's actually middle grade — but that's where I'm even more fascinated by the release of an entire nail polish line for it. I'll give it this, though: the names of the shades are pretty great. You can wear "Boundary of Memory," "Release," and "The Outer Edge," among others.