This content contains affiliate links. When you buy through these links, we may earn an affiliate commission.
This week's 3 On a YA Theme is sponsored by our What's Up in YA? Newsletter! Sign up to get a biweekly collection of everything that's happening in YA, right in your inbox.
---
Last fall, I wrote a lengthy piece talking about the ways in which abortion is portrayed in YA lit. It's only been a half a year or so since that post but already, we've seen abortion in YA in releases out this year. It seems necessary to add to that original list with these three titles, too — perhaps there are spoilers, if you consider teen pregnancy or a medical procedure to be something that takes away from the plot or development of the story. In none of these books are the abortions nor the decisions leading to them (or leading to the choice of not having them!) the apex of the story. The decisions aren't easy, but they are not the be-all, end-all of the characters' lives.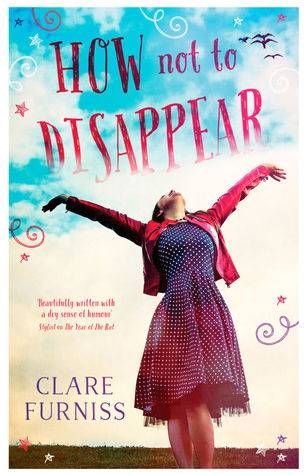 How Not to Disappear by Clare Furniss
Hattie's summer isn't going as planned. Her two best friends have abandoned her: Reuben has run off to Europe to "find himself" and Kat's in Edinburgh with her new girlfriend. Meanwhile Hattie is stuck babysitting her twin siblings and dealing with endless drama around her mum's wedding.
Oh, and she's also just discovered that she's pregnant with Reuben's baby…
Then Gloria, Hattie's great-aunt who no one previously knew even existed comes crashing into her life. Gloria's fiercely independent, rather too fond of a gin sling and is in the early stages of dementia.
Together the two of them set out on a road trip of self-discovery – Gloria to finally confront the secrets of her past before they are wiped from her memory forever and Hattie to face the hard choices that will determine her future.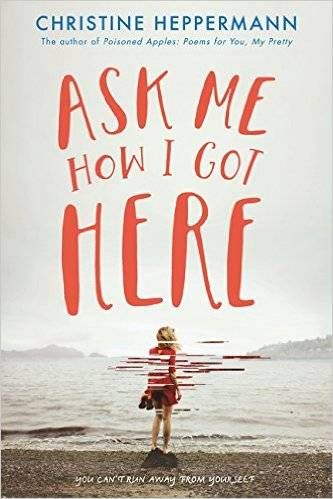 Ask Me How I Got Here by Christine Heppermann
Addie has always known what she was running toward. In cross-country, in life, in love. Until she and her boyfriend—her sensitive, good-guy boyfriend—are careless one night and she ends up pregnant. Addie makes the difficult choice to have an abortion. And after that—even though she knows it was the right decision for her—nothing is the same anymore. She doesn't want anyone besides her parents and her boyfriend to know what happened; she doesn't want to run cross-country; she can't bring herself to be excited about anything. Until she reconnects with Juliana, a former teammate who's going through her own dark places.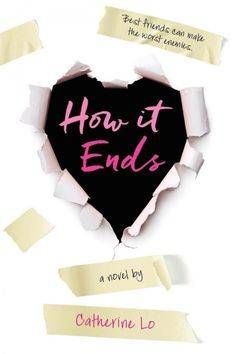 How It Ends by Catherine Lo
There are two sides to every story.
It's friends-at-first-sight for Jessie and Annie, proving the old adage that opposites attract. Shy, anxious Jessie would give anything to have Annie's beauty and confidence. And Annie thinks Jessie has the perfect life, with her close-knit family and killer grades. They're BFFs…until suddenly they're not.
Told through alternating points of view, How It Ends is a wildly fast but deeply moving read about a friendship in crisis. Set against a tumultuous sophomore year of bullying, boys and backstabbing, the novel shows what can happen when friends choose assumptions and fear over each other.
Want more "3 On A YA Theme" posts? Gotcha covered.