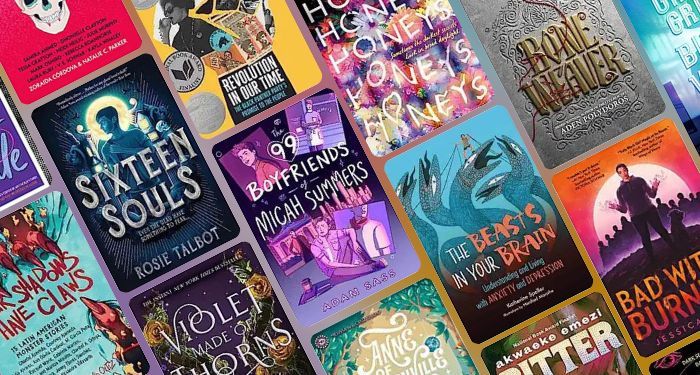 This content contains affiliate links. When you buy through these links, we may earn an affiliate commission.
I love a good YA paperback, so I'm really excited to see such a wonderful assortment of 2023 summer YA paperbacks. I know I said this last season, but it is worth repeating again: what I don't love about paperbacks, though, is their rising costs. It's becoming too clear that even the "cheaper" option for buying books is becoming untenable for so many, especially teenagers (and if your first response to that is "they can use the library," let me direct you to how this increase in prices in conjunction with the increase in book bans at school and public libraries doesn't give this option). That said, it is not the fault of the author for price increases, and thus, it's still important to highlight and champion these books. This roster of summer 2023 YA paperback books is good, y'all.
Find below some of the most exciting YA paperbacks hitting shelves this winter. Because of the paper sourcing challenges still impacting publishing, some of these dates may shift or change, but this is the closest to accurate as possible, per publishing catalog information. Some of these books are paperback originals, meaning they'll only ever release in paperback, while others are first releases in paperback of books that have already been published in hardcover. I've stuck to first books in a series only, so know there are additional paperback releases of series books that are not the start of those series. First titles in a series are marked with a *.
You'll find something of every genre in this roundup, making your summer 2023 YA paperbacks a wealth of choices. Descriptions for the titles below come from Amazon because much as I wish I'd read all of them, I have not, and this is a sizable list. This is one of the rare times I do that, if only because of how lengthy the list is.
If you're looking for the mega list of summer 2023 YA books publishing in hardcover, I've got you there, too. Keep your eyes peeled, too, for the YA graphic novel roundup. You're in for an incredible reading season.
Note: you may need to toggle your view when you click the link to access the paperback edition.
11
18
25
August
1
8
15
22
29
September
5
12
19
26