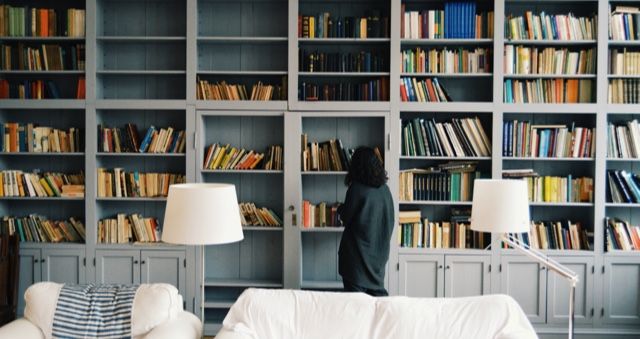 Fiction
10 Captivating Debut Novels to Check Out In 2020
This content contains affiliate links. When you buy through these links, we may earn an affiliate commission.
A new year means a whole slew of new books to look forward to. There are plenty of compelling releases set to hit shelves in 2020, including several noteworthy novels from first-time authors. These fiction works cover a wide variety of genres and subjects and are sure to keep you hooked to the page as you ring in another year.
Here are 10 captivating debut novels to check out in 2020:
Composed almost exclusively of conversations between women, this book chronicles 20 years in the life of an unnamed narrator as she grapples with desire, loneliness, anger, despair, and more. Though focused on one person, the novel serves to highlight not only the stories that women often tell each other—about love, motherhood, sex—but also the stories they tell themselves.
Followers by Megan Angelo (January 14, 2020)
Megan Angelo's scathing, sharply written debut delves into the dark potential future of our social media-driven and internet-obsessed culture. The books centers on Orla and Floss, two best friends who, determined to get out of their dead-end jobs, abandon all ethics to become huge social media influencers. Over 30 years later, Marlow, a government-appointed celebrity who lives her whole life on camera, dreams of ditching her own massive following and corporate sponsors for a regular life. But when she learns a secret about her family history, it leads her down a dangerous path that could change everything.
In this compelling sci-fi novel, a mysterious child with powers lands in the care of a solitary woman who spends her live traveling through the stars at a different timeline than most of the rest of the world. When ruling forces set their sights on the boy and his gifts, the two must team with a millennia-old woman to find a way to protect him.
The Better Liar by Tanen Jones (January 14, 2020)
In order to receive her inheritance, Leslie must make sure her long-estranged sister Robin also receives hers. But when she tracks Robin down, Leslie discovers her sibling is dead. In a desperate effort to recoup her inheritance money, Leslie hides her sister's death and enlists a lookalike to pose as Robin—only things don't go exactly as planned. A propulsive, twisty thriller, The Better Liar will have you turning pages late into the night.
Remembrance by Rita Woods (January 21, 2020)
In Rita Woods's historical debut, three women of different time periods hear whispers of Remembrance, a hidden stop on the Underground Railroad. Though Remembrance promises safety and sanctuary, it's protected by secrecy, making it incredibly difficult to find.
Tweet Cute by Emma Lord (January 21, 2020)
A romcom updated for today's online culture, Tweet Cute follows a pair of teens who each work for their family's respective food business. When one company is thought to steal an iconic recipe from the other, the two engage in a Twitter war that turns viral. Little do they know that the person they're battling with online is the same person they're falling in love with on an anonymous chat app.
The Gravity of Us by Phil Stamper (February 4, 2020)
Debut author Phil Stamper explores the ups and downs of first love in this sweet YA novel. The book centers on Cal and Leon, two teen boys who find love when their parents begin to work together on a highly publicized NASA mission. As the media frenzy around the mission grows, Cal discovers secrets about the program that could hurt those closest to him.
Darling Rose Gold by Stephanie Wrobel (March 17, 2020)
Fans of Hulu's The Act will love this capturing and disturbing thriller, which centers on Rose Gold Watts, a young woman who spent the first 18 years of her life thinking she was seriously ill. After discovering that her mother made the entire sickness up, Rose Gold testifies against her mother, Patty, sending her to jail for five years. When she's released, Patty comes home asking for forgiveness—and to everyone's surprise, Rose Gold agrees to let her stay. What others don't realize is that she's no longer the same little girl she was—and she's been waiting for her mom to come home.
My Dark Vanessa by Kate Elizabeth Russell (March 10, 2020)
This timely and provocative debut novel centers on the relationship between a 15-year-old girl and her 42-year-old English teacher. After the teacher faces sexual assault accusations from another student 17 years later, a now grown-up Vanessa must grapple with her past and the lasting impact that the affair had on her life.
In this powerful and poignant debut, Afaf, a Palestinian American principal, comes face-to-face with a school shooter at the Muslim all-girls school where she works. As the shooter makes his way through the school, Afaf remembers her own past—including the bigotry she faced during childhood and the tragedy that tore her family apart. Both timely and profound, this novel wrestles with issues of faith and identity in an increasingly divisive country.