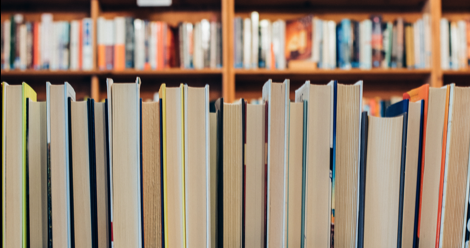 This content contains affiliate links. When you buy through these links, we may earn an affiliate commission.
If you're a fan of YA anthologies, 2019 is shaping up to be another good year! Last year I rounded up a list of 2018 anthologies, and I'm very pleased to see the trend for YA anthologies continue, and for the collections to cover a range of genres and diverse stories! Without further ado, here are six 2019 YA anthologies to add to your TBR!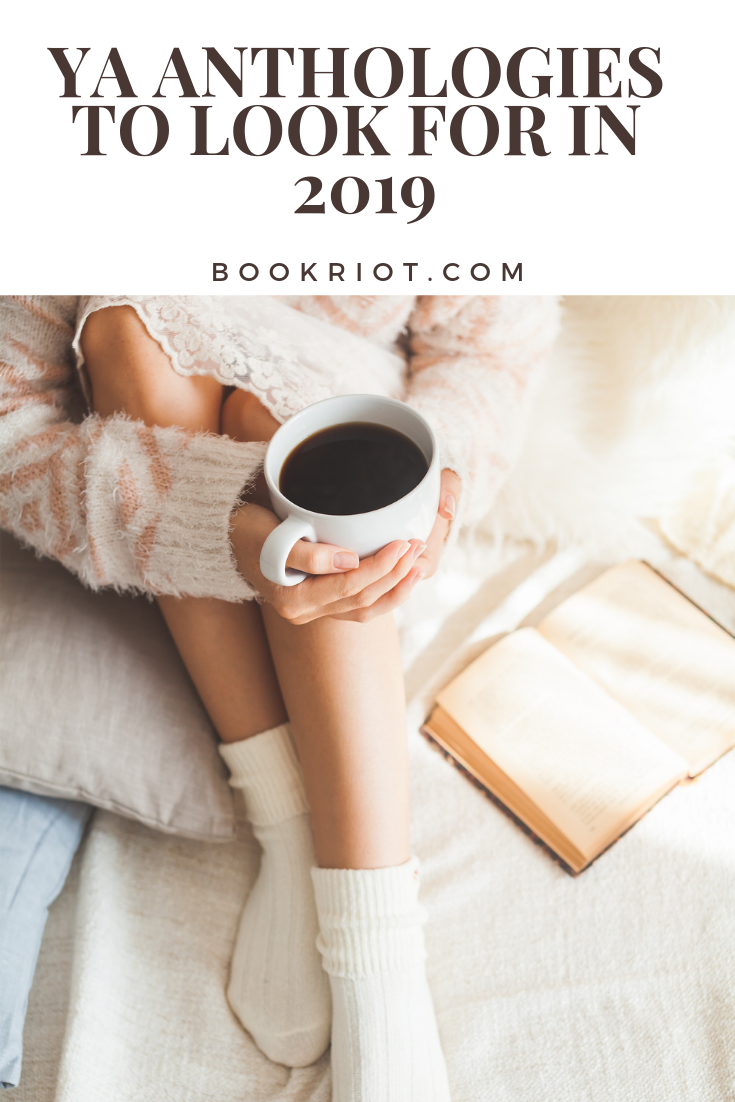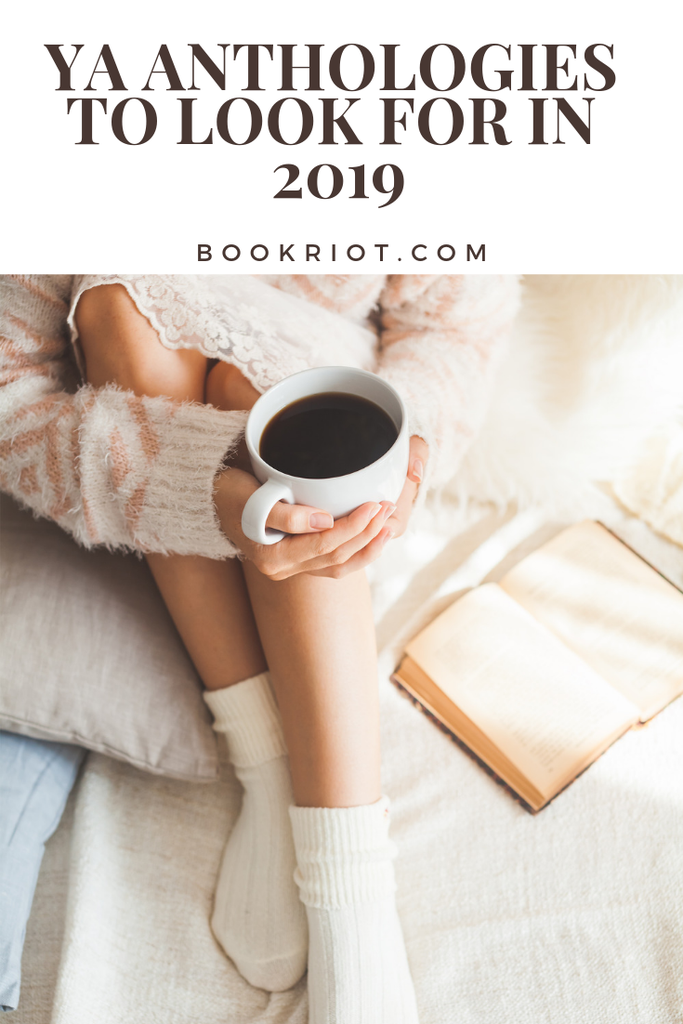 Edited by: Ibi Zoboi

Contributors: Justina Ireland, Varian Johnson, Rita Williams-Garcia, Dhonielle Clayton, Kekla Magoon, Leah Henderson, Tochi Onyebuchi, Jason Reynolds, Nic Stone, Liara Tamani, Renée Watson, Tracey Baptiste, Coe Booth, Brandy Colbert, Jay Coles, Ibi Zoboi, Lamar Giles
Black is…sisters navigating their relationship at summer camp in Portland, Oregon, as written by Renée Watson.
Black is…three friends walking back from the community pool talking about nothing and everything, in a story by Jason Reynolds.
Black is…Nic Stone's high-class beauty dating a boy her momma would never approve of.
Black is…two girls kissing in Justina Ireland's story set in Maryland.
Black is urban and rural, wealthy and poor, mixed race, immigrants, and more—because there are countless ways to be Black enough.
Out January 8th.
Proud: Stories, Poetry, and Art on the Theme of Pride
Editor: Juno Dawson
Contributors: Steve Antony, Dean Atta, Kate Alizadeh, Fox Benwell, Alex Bertie, Caroline Bird, Fatti Burke, Tanya Byrne, Moïra Fowley-Doyle, Frank Duffy, Simon James Green, Leo Greenfield, Saffa Khan, Karen Lawler, David Levithan, Priyanka Meenakshi, Alice Oseman, Michael Lee Richardson, David Roberts, Cynthia So, Kay Staples, Jessica Vallance, Kristen Van Dam and Kameron White
A stirring, bold and moving anthology of stories and poetry by top LGBTQ+ YA authors and new talent, giving their unique responses to the broad theme of pride. Each story has an illustration by an artist identifying as part of the LGBTQ+ community. Compiled by Juno Dawson, author of This Book is Gay and Clean.
Out March 7 in the UK.
Edited by: Caroline T. Richmond and Elsie Chapman
Contributors: Elsie Chapman, Caroline Tung Richmond, Sandhya Menon, S.K. Ali , Rin Chupeco, Anna-Marie McLemore, Rebecca Roanhorse, Sara Farzian, Jay Coles, Adi Alsaid, Sangu Mandanna, Phoebe North, Karuna Riazi
A shy teenager attempts to express how she really feels through the confections she makes at her family's pasteleria. A tourist from Montenegro desperately seeks a magic soup dumpling that could cure his fear of death. An aspiring chef realizes that butter and soul are the key ingredients to win a cooking competition that could win him the money to save his mother's life.
Welcome to Hungry Hearts Row, where the answers to most of life's hard questions are kneaded, rolled, baked. Where a typical greeting is, "Have you had anything to eat?" Where magic and food and love are sometimes one and the same.
Told in interconnected short stories, Hungry Hearts explores the many meanings food can take on beyond mere nourishment. It can symbolize love and despair, family and culture, belonging and home.
Out June 18th.
His Hideous Heart: Thirteen of Edgar Allen Poe's Most Unsettling Tales Reimagined
Editor: Dahlia Adler
Contributors: Kendare Blake, Rin Chupeco, Lamar Giles, Tessa Gratton, Tiffany Jackson, Stephanie Kuehn, Amanda Lovelace, Emily Lloyd-Jones, Hillary Monahan, Marieke Nijkamp, Caleb Roehrig, and Fran Wilde
A collection of Edgar Allan Poe's most unsettling and surprising short stories reimagined, with the original tales also included.
Out September 24.
Color Outside the Lines
Editor: Sangu Mandanna
Contributors: Anna-Marie McLemore, Elsie Chapman, Karuna Riazi, Lydia Kang, L.L. McKinney, Lori M. Lee, Lauren Gibaldi, Tara Sim, Eric Smith, Caroline Tung Richmond, Kelly Zekas, Tarun Shanker, Samira Ahmed, and Adam Silvera
A YA anthology centered around interracial relationships and the complicated, rewarding and sometimes hilarious dynamics between friends, family, and first loves.
Out Fall 2019.
It's a Whole Spiel
Editors: Katherine Locke and Laura Silverman
Contributors: Dahlia Adler, Adi Alsaid, David Levithan, C. Alexander London, Hannah Moskowitz, Rachel Lynn Solomon, and more
It's a Whole Spiel will contain contemporary stories with Jewish protagonists who are diverse in sexuality, ability, race, and level of religious observance, written by some incredible Jewish authors writing in the YA field today.
Out Fall 2019.
Which YA anthologies are you most looking forward to in 2019?