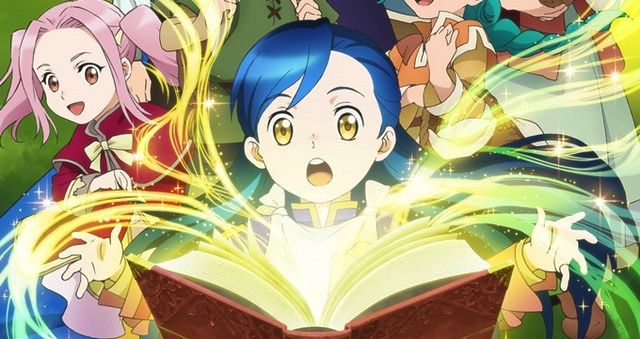 This content contains affiliate links. When you buy through these links, we may earn an affiliate commission.
We're a few weeks into the 2019 fall anime season. Are you watching anything new? Or are you waiting until the season is done so you can marathon your shows without having to wait for new episodes? No shame if you are. It's not my favorite mode of watching anime, but I understand why some people like consuming their media this way.
Without a doubt, this season's biggest shows are My Hero Academia and Food Wars. That doesn't mean there aren't other series to check out, though. For those of us who prefer to read manga over watching anime, I compiled a list of the most interesting titles that inspired shows from the 2019 fall anime season.
As usual, this list only contains series that are premiering for the first time. No follow-up seasons, no sequels, no spin-offs. We'd be here all day if I included everything.
What an evocative title! Can you hear the exasperation in the narrator's voice? The protagonist in this case is Misato Kurihara, a genius who has a difficult time making friends. When she's killed while saving a young girl's life, Misato gets the chance to be reborn in a fantasy world. She accepts the offer on the condition that she be reborn with average abilities. Alas, perhaps she should have clarified what "average" means.
In the future, humans modify their bodies to become literal dangerous weapons. Juzo Inui is one such human; his head has been turned into a gun. Unfortunately, with no war to fight in, these modified humans—known as Extended—often turn to crime. Enter Juzo, who specializes in handling these issues.
In a premise that appeals to the bibliophiles out there, an aspiring librarian dies in an earthquake. Don't worry. She's reborn in a fantasy world. (In case you haven't noticed, these stories are popular in Japanese media and apparently in the 2019 fall anime season.) Too bad books are rare in these world and the only people with access to them are the elite. Say what?! Refusing to accept this, our intrepid heroine decides to create and print her own books because everyone should have access to the written word.
Including this title might be a cheat. A 12-episode anime adaptation aired in 2008. It's been over a decade, though, so let's make an exception. Blade of the Immortal is a sweeping story of revenge that follows Rin Asano, the last survivor of a prestigious sword school, and her immortal bodyguard Manji as they go after the renegade warrior group, the Itto-Ryu.
Don't be turned off by the premise featuring anthropomorphic animals. At Cherryton Academy, a fragile peace exists between the carnivores and the herbivores. That tenuous calm is shattered when an alpaca is murdered.
I will never get over how accurate light novel titles are. In yet another series where a character is summoned to fantasy world, a novice goddess needs a powerful hero to fight a demon king. After careful deliberation, she selects a promising hero with all the right abilities. Alas, her research failed to reveal a crucial fact: her choice is really cautious! Oops.
---
There you have it. Some of the manga that served as the source material for this season's anime. None of these titles catch your eye? That's all right. Check out these new manga titles that came out in 2019.