Lists
Award-Winning Canadian Books from 2019 to Add to Your TBR
This content contains affiliate links. When you buy through these links, we may earn an affiliate commission.
It's that time again: a round-up of the award-winning Canadian books of the year! And here is my usual caveat about how awards don't always offer a full picture of what is worthy of recognition in Can lit.
I should also note that Canadian Margaret Atwood was a co-winner of the Man Booker Prize for The Testaments, the sequel to her bestselling novel The Handmaid's Tale. The other co-winner was British author Bernardine Evaristo for Girl, Woman, Other. It was…a bit of a mess.
Without further ado, here are the award-winning Canadian books from 2019!
Scotiabank Giller Prize
The Giller is awarded to a Canadian novel or book of short stories published in English (including translations). It's often referred to as Canada's most prestigious literary prize. This year, the shortlist included six novels. The winner was Ian Williams's Reproduction, about two people who meet when their mothers are in the hospital, setting off a chain of events that explores how people become bonded and how we form our own families. It comes out on April 21 in the U.S.
Governor General's Literary Awards
The GGs are a group of awards that (in their own words) "recognize great Canadian books" across a number of categories. They give awards to both English and French books. I've listed the English winners here, but you can visit the GG website for a full list of nominees in both languages.
Poetry: Holy Wild by Gwen Benaway (pictured). Benaway is a trans Anishinaabe and Métis poet, and she is the first trans woman to win this award. Unfortunately, the very same day that the award was announced, an event featuring a trans-exclusionary radical feminist was allowed to go forward at the Toronto Public Library. This is what I mean when I say that awards are not a full picture of a country's literary scene. Benaway and many other Canadian writers took their concerns to the library board ahead of the event. When the city librarian decided the event should continue, contradicting the library's own harassment and hate speech policy, Benaway and others staged a peaceful protest. On the night she should have been celebrating her GG win, Benaway was detained inside a library branch by Toronto police (eventually everyone inside the library was allowed out). Benaway wrote about the situation for Flare and also explained why winning the GG was not an automatic celebration for her.
Fiction: Five Wives by Joan Thomas
Drama: Other Side of the Game by Amanda Parris
Nonfiction: To the River by Don Gillmor
Young People's Literature – Text: Stand on the Sky by Erin Bow
Young People's Literature – Illustrated Books: Small in the City by Sydney Smith
Translation: Birds of a Kind by Wajdi Mouawad, translated by Linda Gaboriau
Rogers Writers' Trust Awards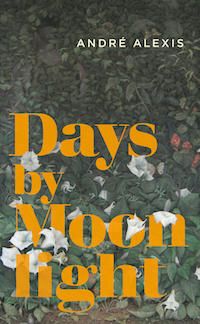 Like the Giller, the Rogers Writers' Trust Fiction Prize recognizes the best novel or short story collection of the year. This year that was André Alexis's Days by Moonlight, about a botanist who is invited on a road trip through southern Ontario to uncover more about a mysterious poet.
The Writers' Trust also gives out the Hilary Weston Prize for Nonfiction. This year's winner was Older Sister. Not Necessarily Related by Jenny Heijun Wills. In this memoir, Wills writes about her experience travelling to Korea to find her birth family, who gave her up for adoption when she was a baby.
And the Writers' Trust also recognizes an author's entire body of work and contribution to literature for young people with the Vicky Metcalf Award for Literature for Young People. Susin Nielsen, who writes for both children and young adults, is this year's winner. Her books include No Fixed Address, We Are All Made of Molecules, and Princess Puffybottom… and Darryl.
RBC Taylor Prize
This prize is awarded to the best Canadian work of literary nonfiction. This year, Kate Harris's Lands of Lost Borders was the winner. The book is about Harris's time spent travelling the famous Silk Road by bicycle.
Amazon.ca First Novel Award
Given to a debut novel, this award often recognizes early career writers or those who fly under the radar of traditional awards buzz. Casey Plett's novel Little Fish was the 2019 winner. The novel is about Wendy Reimer, a trans woman in Winnipeg who feels stuck. When she receives an unexpected call with some information about her Opa (grandfather), she tries to unravel the mystery of his world and her family history.
Stephen Leacock Memorial Medal for Humour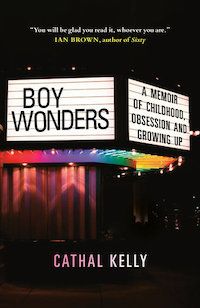 This award recognizes the best in Canadian humour writing, whether fiction or nonfiction. It's named after Stephen Leacock, a Canadian writer best known for Sunshine Sketches of a Little Town. This year journalist Cathal Kelly won for his book Boy Wonders, a memoir about his years coming of age in the '70s and '80s.
CCBC Book Awards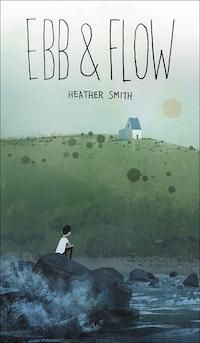 The Canadian Children's Book Centre (CCBC) administers several awards for young people's literature. A complete list of these can be found on their website.
The most lucrative of these prizes are the $50,000-apiece TD Canadian Children's Literature Award and its French equivalent, le prix TD de littérature canadienne pour l'enfance et la jeunesse. This year's English winner is the middle grade novel Ebb and Flow by Heather Smith.
(Disclaimer: I work for the publisher of Ebb and Flow.)
---
If you are looking to read more award-winning Canadian books, or more Can lit in general (which you definitely should), check out Book Riot's other posts about Can lit right here.