In Translation
Leri Price Wins 2019 Banipal Prize for Arabic Literary Translation
This content contains affiliate links. When you buy through these links, we may earn an affiliate commission.
On January 8, the Saif Ghobash Banipal Prize for Arabic Literary Translation announced their 2019 winner: Leri Price, for her "sharp and unobtrusive" translation of Khaled Khalifa's Death is Hard Work.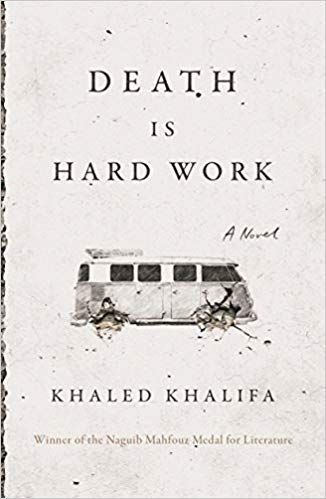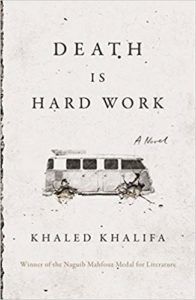 The prize is not enormous—£3,000—but it is Arabic literary translation's biggest award. The Society of Authors will award the prize on February 12, 2020, along with several other prizes.
Price was the youngest translator on this year's Banipal Prize shortlist, which was packed with acclaimed translators. Judges chose Man Booker International winner Marilyn Booth for the shortlist  for her translation of Jokha Alharthi's  Celestial Bodies. They picked two-time Banipal Translation Prize winner Humphrey Davies for the shortlist  for a translation of Elias Khoury's  My Name is Adam: Children of the Ghetto Volume 1. And former Banipal Translation Prize winner Jonathan Wright was on the shortlist for his Man Booker International longlisted translation of Mazen Maarouf's Jokes for the Gunman.
A Developing Collaboration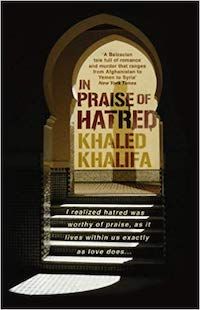 This was the third time Price has worked to bring one of Khaled Khalifa's novels to English, and this translation moved beautifully through the hairpin turns and flights of Khalfia's novel. The first time they worked together was on Khalifa's In Praise of Hatred, which came out in 2013. However, in that translation, some editorial adjustments were pressed on the author and translator.
Nonetheless, judges longlisted the translation for the 2013 International Foreign Fiction Prize.
Their second collaboration came with Khalifa's next novel, No Knives in the Kitchens of This City. That novel won the Naguib Mahfouz Medal for Literature in 2013, and came out in English in 2016 to wide acclaim. The title of No Knives comes from a speech made by former Syrian President Amin al-Hafez. It follows a middle class family in Aleppo from the 1960s through 2005.
Their third collaboration was the award-winning Death is Hard Work. Judges shortlisted the book for the National Book Award, in the translation category. It's a bleak family road trip through contemporary Syria with a corpse in the back of the car. The trip should take only a couple hours. However, checkpoints and bombings make it stretch on horrifyingly.
In his prepared statement, Khalifa spoke of working with Price. "I cannot hide my delight and excitement at the news that my friend and translator Leri Price has won this prize, the reputation of which grows with every passing year. Leri Price has developed greatly as a translator over the last ten years, and her constant diligence and patience render her highly deserving of all recognition."
Chaos, Thrill, and Tragedy
Although the Banipal Prize is primarily for translation, the judges also praised the source text.
This year, prize judges were Ghazi  Gheblawi,  Dr  Jan Fortune, Abla Oudeh, and Catherine Taylor. They wrote, in their judges' report, that the decision was unanimous.
They also praised Price for capturing the "vividness and the intense style of Khaled Khalifa's compelling novel," calling her translation "sharp and unobtrusive." She dealt well, they said, "with the intricacies and nuances of a narrative that takes us into a world of chaos, thrill and tragedy, a world imbued with the absurd and the horrific." The judges noted that the translation succeeded in conveying the whole range of the book. This ranged from "lyrical prose" to "the forensic nature of reportage."
Khalifa's Latest Book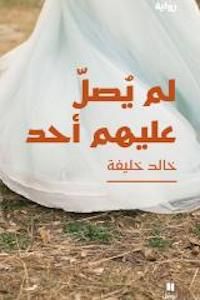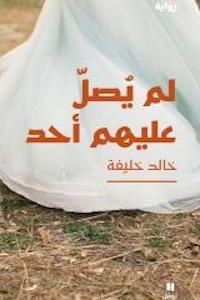 Khalifa's latest book, No One Prayed Over Their Graves, is a return to the historical. It starts in 1907, on the outskirts of Aleppo, when a flood destroys homes and lives.
Two friends, Hanna and Zakaria, are off having fun together and are spared. Hanna's wife and child die. So does Zakaria's son. Everything changes after this brush with death, and their lives are shown against the backdrop of bigger events in Aleppo and beyond.
The novel has been longlisted for the 2020 International Prize for Arabic Fiction. Judges will announce the shortlist in Morocco on February 4, 2020, and we can certainly expect Khalifa's novel to be on it. They will announce the winner on April 14, 2020 in Abu Dhabi. We can certainly hope that Price will bring this new novel into English translation.
"I Still Have Hope"
Lina Sinjab recently issued the short film "Exiled at Home," which focuses on Khalifa, who has not left his Damascus home.
"Solitude becomes a part of your helplessness," Khalifa says in the film. "Every day, you have to find a solution for your solitude."
In the film, Sinjab follows Khalifa as he drives around, sings, reads, and washes dishes. At one point, he says: "But I still have hope. I don't know where it comes from."