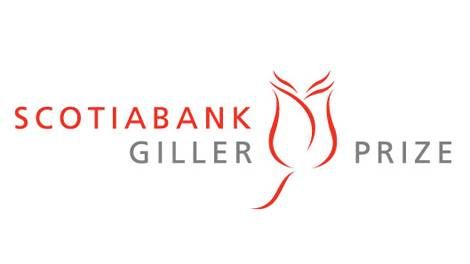 News
The 2017 Scotiabank Giller Prize
This content contains affiliate links. When you buy through these links, we may earn an affiliate commission.
The Scotiabank Giller Prize is one of Canada's most prestigious literary awards. Jack Rabinovitch founded the award in 1994 to honour his late wife, Doris Giller. The prize offers the largest reward of any literary prize in Canada. In 2005, they partnered with Scotiabank to further increase the prize and ensure its longevity.
So, Can Lit: it often gets a bad rap for being dry, cold, grim, and very… local. Much of it is loved by Canadians, but that love doesn't always stretch beyond our borders. Over the years, what Can Lit means has been growing and broadening, encompassing a wider array of genres. It's not all small town winters, okay?
There have been many acclaimed writers from Canada–L.M. Montgomery, Margaret Atwood, and Yann Martel to name a few. Sometimes, however, the Canadianness doesn't translate. For the past few years, the Giller Prize has brought us winners that are not just beloved nationally, but have also been recognized abroad.
In 2015, the prize was awarded to Fifteen Dogs by Andre Alexis. A modern allegory, Fifteen Dogs is the tale of a bet between Hermes and Apollo–what would happen if they gave fifteen dogs human intelligence?
In 2016, the prize went to Madeleine Thien and her novel Do Not Say We Have Nothing, a story of a family in Canada and their ties to the massacre at Tiananmen Square. Do Not Say We Have Nothing won the Governor General's award, was shortlisted for the Man Booker Prize, and was longlisted for the Andrew Carnegie Medal.
While a book's Canadianness might sometimes cut it off from the literary scene at large, it often makes it beloved by Canadians. Such Canadian book nerds love to get together and discuss. We're much more than a polite nation with a bit of an identity crisis–we're a complex group of peoples who take pride in our art and are learning to embrace our history (even the dark bits).
That's why Canadian awards like this are so important–to embrace and promote literacy and the written word, especially in a Canadian context, brings us together and reflects our (somewhat fractured) culture. Community and art are, of course, so important.
This year, on November 20th, groups gathered in major cities across Canada to celebrate and stream the award ceremony live. I attended the event this year in Halifax, Nova Scotia, for a reception and a lively panel of local luminaries. These events celebrate Canadian literature and heritage, and also raise money for Frontier College, an organization that promotes literacy.
This year's Giller Prize brought together a wide range of talent and speakers. Each nominated title bringing about a discussion of the changing literary landscape of Canada, while also, sometimes, harkening back to its roots.
This year's finalists (all of whom, I'm sad to say, are still holding a place on my TBR) are: Transit by Rachel Cusk, Minds of Winter by Ed O'Loughlin, Bellevue Square by Michael Redhill, Son of a Trickster by Eden Robinson, and I Am a Truck by Michelle Winters.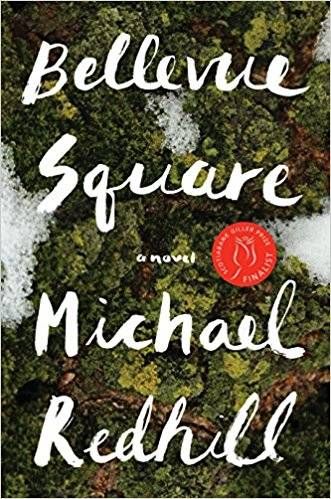 This year's winner was an emotional Michael Redhill, breaking down in his acceptance speech, clearly overcome. I've yet to read Bellevue Square, but really do plan to. It sounds right up my alley: a literary thriller about doppelgangers, identity, mental health, and community.
"My doppelganger problems began one afternoon in early April." Thus begins the story of Jean Mason. One day she hears from two different people who are adamant they've seen her in Bellevue Square, a park in the Toronto neighbourhood Kensington Market. Curious, she goes to check things out for herself. As she investigates, she finds that things aren't always what they seem–and might be more dangerous, too.
While this years's winner is set in the Canadian city of Toronto, it's stereotypical Canadianness ends there–while still being, well, Canadian. According to the jury, Bellevue Square has "complex literary wonders," "mysterious elements" (as you can tell from the description), but is ultimately "warm and funny and smart."
The Giller Prize seeks to highlight the best fiction Canada has to offer–and we have some world class books.