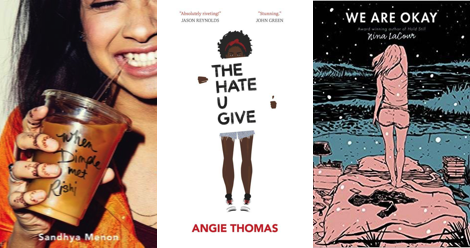 Lists
Book Rioters' Favorite 2017 Book Covers
This content contains affiliate links. When you buy through these links, we may earn an affiliate commission.
We're giving away a stack of our 20 favorite books of the year. Click here to enter, or just click the image below.

---
You know when a book cover just catches your eye and you fall in love with it? Well, the year of 2017 had plenty of book covers like that for Rioters and we've rounded up our favorite book covers in this group post. We would also love to hear what YOUR favorite book cover of 2017 was—please comment on this post so we can all gush over cover art and judging a book by its cover.
Elizabeth Allen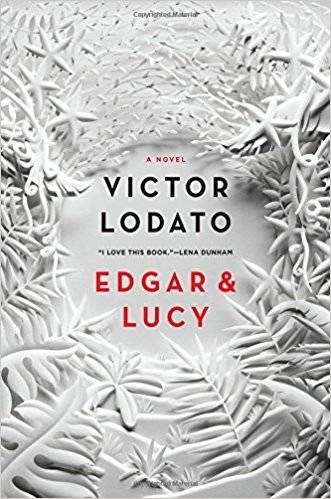 Edgar and Lucy by Victor Lodato
White embossed on white, the cover is just incredibly appealing to the eye. And then the reader realizes that the main character was born with albinism and the lack of pigment on the cover makes sense. Then the reader begins to get into how the garden was a central part of this character's childhood and the organic plant graphics become more meaningful. The bold, sans serif font in black and red serves to stand in stark contrast to the rest of the cover art, compelling the reader to dive into Edgar's story.
Anthony Karcz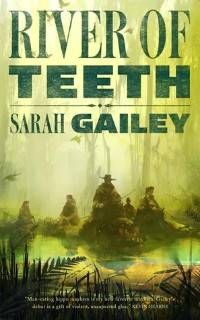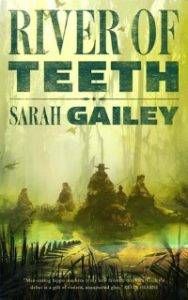 River of Teeth by Sarah Gailey
Look, I'm only just a man. How do you expect me to resist a cover where a group of Civil War-era mercenaries wade into trouble on the backs of their trusty steeds? Their tame hippo steeds. From the over-saturated tones to the double take when you realize what's actually going on in the image, it's the perfect pulpy genre cover.
Jamie Canaves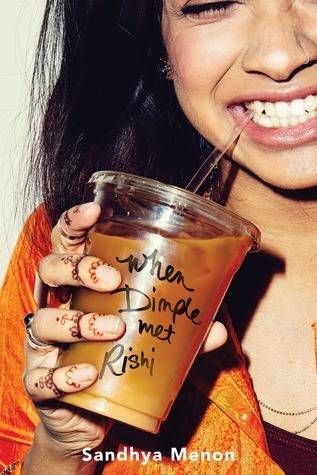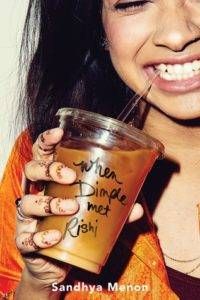 When Dimple Met Rishi by Sandhya Menon
I've spent all of 2017 saying that this book is as beautiful on the inside as it is on the outside. I actually picked up this book because the cover is a beautiful Indian girl radiating happiness and I just had to read it. Every time I see the cover I smile back at Dimple, one of my favorite characters.
Leah Rachel von Essen
Electric Arches by Eve L. Ewing
Brianna McCarthy did the artwork for the cover of Ewing's brilliant poetry collection from Haymarket Books (one of my favorites of the year), and it is spellbinding. The illustration is titled, "The Garden of Lost Things" (2015), and is part of the Vetiver Night Women Series. (Follow McCarthy on Instagram!)
Kate Krug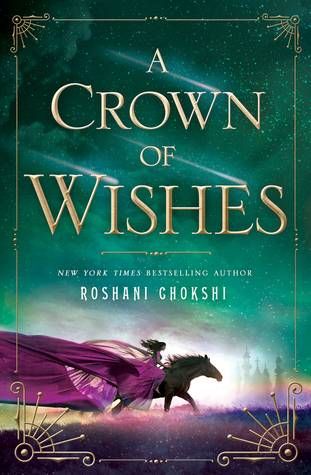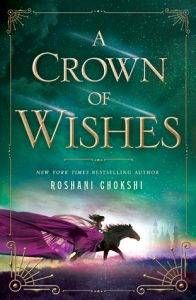 A Crown of Wishes by Roshani Chokshi
Did I start this series because of this cover? Yes and no shame. I mean, look how pretty! *heart eyes*
Rachel Brittain
We Are Okay by Nina LaCour
I 100% picked up this book because of its stunningly beautiful cover art (illustrated by the talented Adams Carvalho and designed by Samira Iravani, by the way). Lucky for me, the story inside proved to be just as beautiful and heartfelt as that cover led me to believe! Just look at that cover, and tell me you wouldn't do the same.
Kathleen Keenan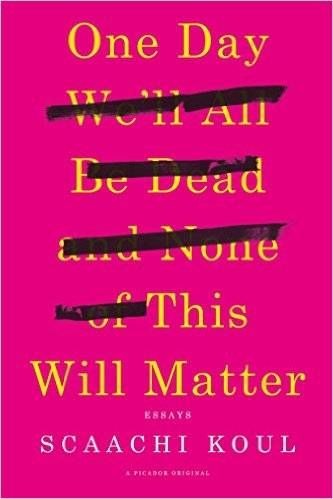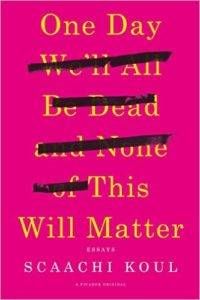 One Day We'll All Be Dead and None of This Will Matter by Scaachi Koul
The cover of Koul's book of essays, designed by CS Richardson, is both eye-catching (the bright colour, the blacked out words) and clever (again, the blacked out words). Sometimes simple designs resonate the most.
Adiba Jaigirdar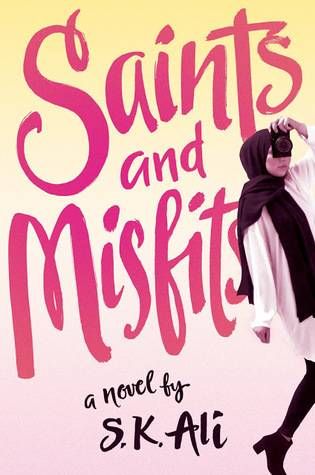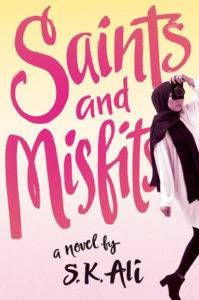 Saints and Misfits by S. K. Ali
Not only is this cover super colourful, but it has a hijabi Muslim girl on it!
Ashley Holstrom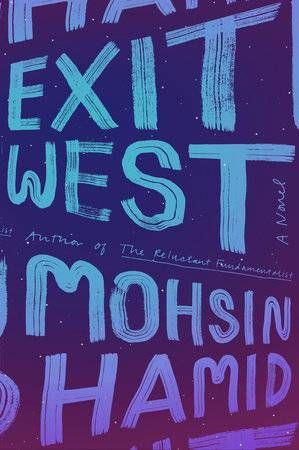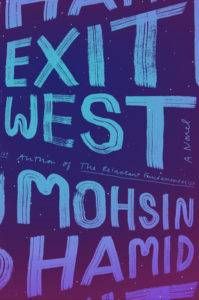 Exit West by Mohsin Hamid
Just look at it! The way the title zooms one direction and the author's name zooms the other. It makes my eyes dance. I love it.
Danika Ellis
Star-Crossed by Barbara Dee
A middle-grade book with two girls dancing together, staring into each other's eyes? A girl who has a crush on a girl?? Right on the cover? This book is monumental in kidlit from this cover alone.
Aimee Miles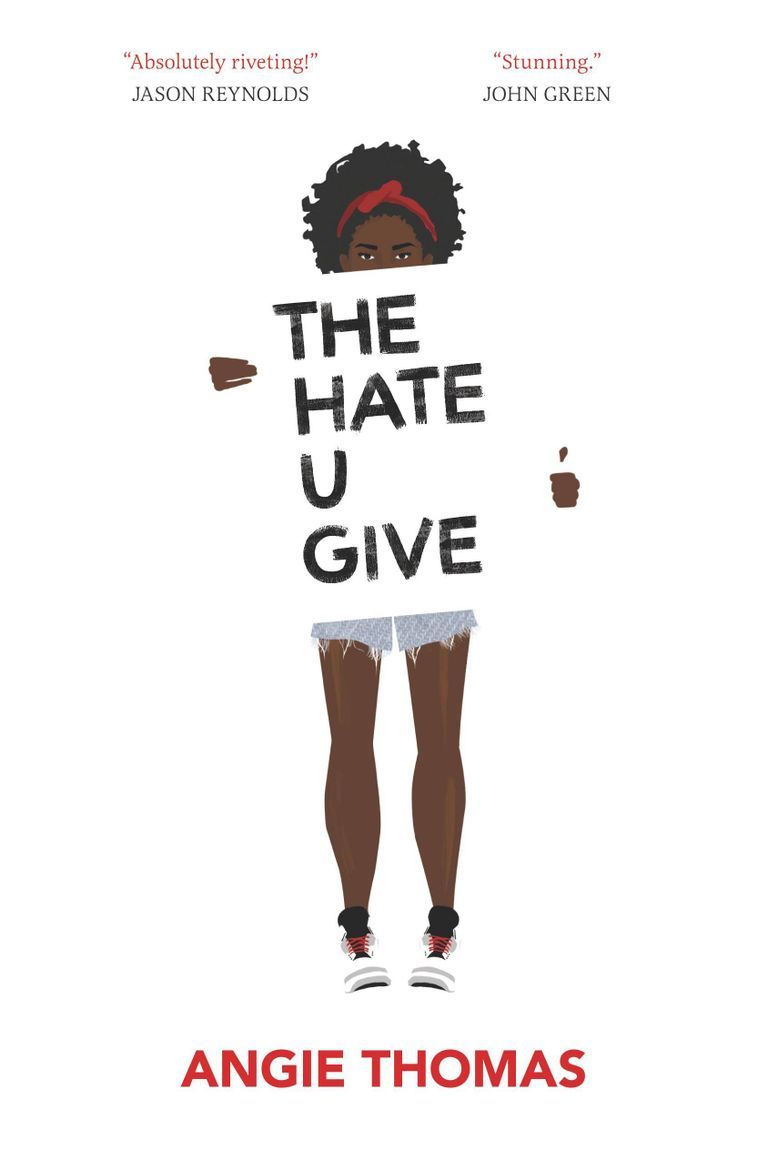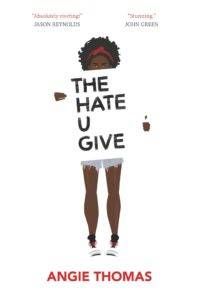 The Hate U Give by Angie Thomas (U.S. edition)
I love this cover. I love Starr's curly hair with the bright red bandana. I love how the sign shows the title as an acrostic poem. I love how the white cover contrasts with Starr's skin tone. I love that Khalil is on the back cover, blending in with the dark, but still very much present.
Liberty Hardy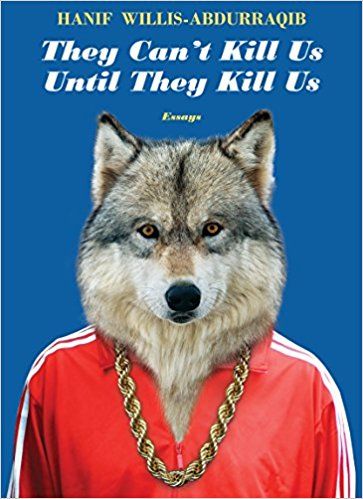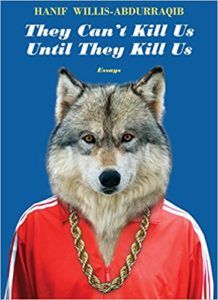 They Can't Kill Us Until They Kill Us by Hanif Willis-Abdurraqib
I can no longer deny that my favorite covers each year have a theme. Past and recent favorite covers I love include Mr. Fox, The Trees, Stephen Florida, Lives of the Monster Dogs, and Before the Feast. And they all have one thing in common: animals. I love the cover of They Can't Kill Us because it looks like an album I would want to listen to and it made me immediately want to read the book. Which I did, and it is as amazing as the cover. Well done, Two Dollar Radio.
Claire Handsombe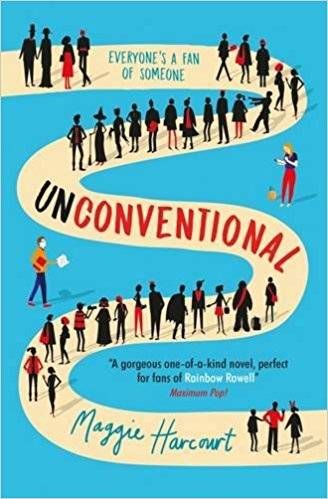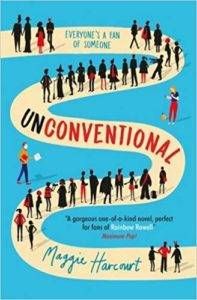 Unconventional by Maggie Harcourt
This cover perfectly captures the setting of one of my favourite books of the year, in which Lexi helps her dad run fan conventions and meets and falls for an author who is appearing as a guest at one of them. I love that some of the people in the queue are cosplaying, and if you look carefully you can even tell what they're a fan of. And I love that tagline: "everyone's a fan of someone." This is a fun, playful book that's also full of earnestness and feeeeelings, and the cover reflects that.
Annika Barranti Klein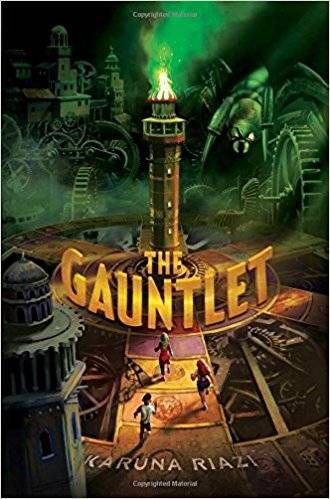 The Gauntlet by Karuna Riasi
The world of the game in which Farrah, her brother, and her friends are trapped is a rich, detailed place that comes to life in the page so that you can almost see it, smell it, taste its food. The cover tells you exactly what you're getting on the pages inside.
Emily Polson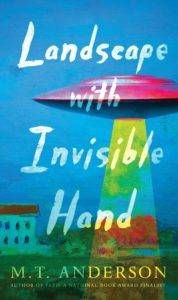 Landscape with Invisible Hand by M.T. Anderson
Not only does this colorful, attention-grabbing painting of a UFO make a perfect cover for a sci-fi story about aliens, it also relates directly to the book's protagonist. The main character Adam is an aspiring painter who specializes in landscapes featuring spaceships of the aliens who are ruining earth's economy. This isn't just a fun fact about him, though—his paintings play a major role in the plot.
Find even more gorgeous book covers over this a-way.