Giveaway: Let's Bring Back Lost Language
It will come as no surprise to you to learn that we at the Riot love words. We love old words. We love new words. We love made-up words. And we love words that have fallen out of use and deserve to be revived. That's where Let's Bring Back: The Lost Language Edition comes in!
In this giveaway sponsored by Chronicle Books, we have five copies of Let's Bring Back: The Lost Language Edition to give away. For a chance to win, fill out the form below and tell us: what word or phrase do you want to bring back into common use?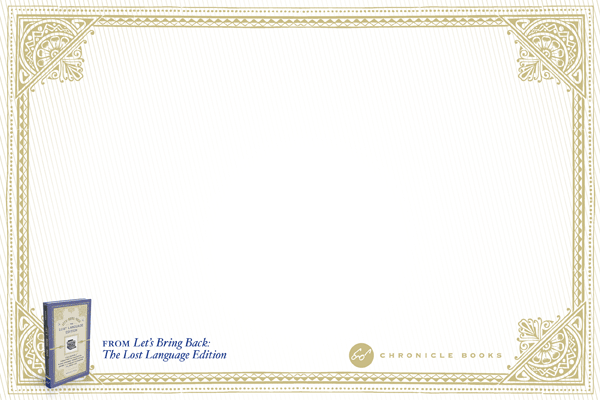 Oops! We could not locate your form.
Entries accepted through Tuesday, April 16th, 11:59pm Eastern.
By signing up you agree to our Terms of Service
We have 5 copies of 
the
Forbidden Hearts series
by Alisha Rai to give away to Book Riot readers!
Go here to enter for a chance to win
, or just click the image below. Good luck!