Cover Reveal: INFERNO by Dan Brown
Dan Brown's new novel, Inferno, will be released May 14th, just in time for planes and beaches.
Today, Random House revealed the book's cover, which features a profile of Dante, a cityscape of Florence, and a torn map of the nine rings of hell as outlined in Dante's epic poem, which he wrote sometime between 1308 and 1321.
Anyway, I'm definitely putting this on my iPad for summer travel. How about you?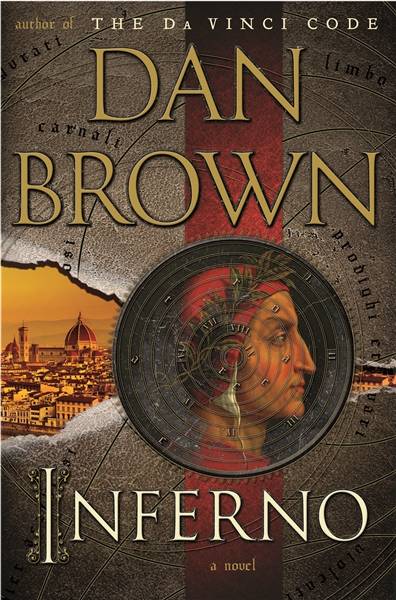 By signing up you agree to our Terms of Service
For a limited time, get a
2-week free trial of Book Riot Insiders
. With a calendar of upcoming releases, exclusive podcasts and newsletters, and Insiders-only giveaways, it's utopia for booknerds.