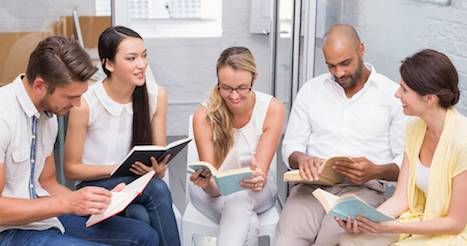 Newsletter 1
20+ of Your Best Tips for Making Book Clubs Better
This Riot Recommendation is sponsored by Grand Central Publishing.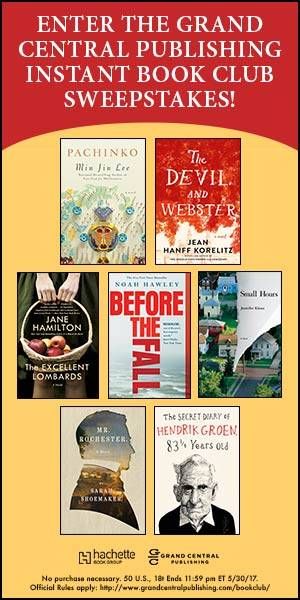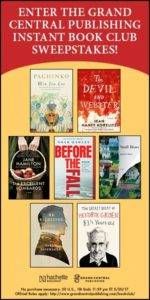 Grand Central Publishing presents the Instant Book Club Sweepstakes!
Enter for a chance to win 10 copies of an Instant Book Club Sweepstakes title for your book club. Seven lucky winners (one winner per title) will receive 10 copies of a pre-selected title to share with their book club. And download the free discussion questions for happy reading.
No purchase necessary. Ends May 30th at 11:59pm EST. Official Rules apply.
---
From the books you choose and the people you invite, to the snacks and wine you serve, sussing out what makes a book club run like a well-oiled machine can be a tricky business.
We asked you to share your best tips for making book clubs better, and you responded. Here are more than 20 of your tips!
Meet at a different restaurant each month
Choose your books seasonally
Switch it up between fiction and non-fiction
Appoint the person who chooses each book the discussion leader
Rather than ask if the readers liked the book, ask if they are glad they read it
Book groups for adults: don't forget the wine
Consider backlist books
And these excellent tips came in from a radio book group, broadcasting as part of a radio reading service for people who are blind or vision impaired:
"We started our group because we realized that if you are blind, it is not easy to go out to a book group at night, so we decided to bring the book group into our listeners' homes. Our listeners know which books to borrow from the Talking Book Library ahead of time, and we make sure all our choices have been recorded by the Library of Congress. We have 5-7 volunteers in the studio discussing the book and listeners can call in and join in the discussion with us; we broadcast once a month. We have to make sure we have no "dead air" and unfortunately we cannot have wine or food because we have to stay very focused! We make sure we have plenty of notes, quotes, questions etc. We have no format, and make our one hour program just like a book group you could find anywhere. We make our choices as eclectic as possible because of our diverse audience and we love it when our book is one of our listener's choices. It's great fun and our listeners love it!"