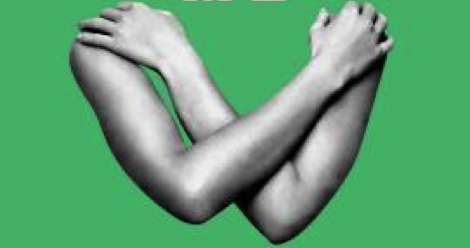 Nonfiction
20 Beautiful, Insightful Quotations about Love and Stories from ABANDON ME By Melissa Febos
This content contains affiliate links. When you buy through these links, we may earn an affiliate commission.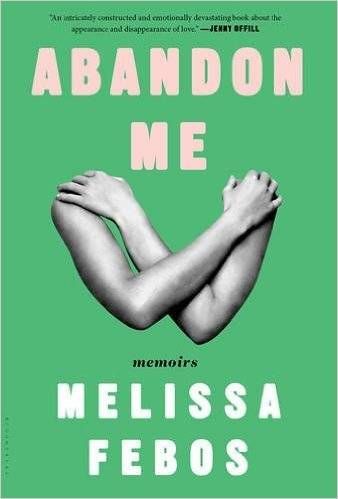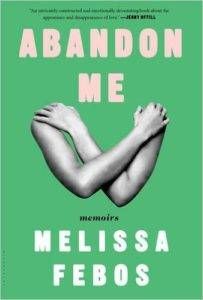 This spring I read Melissa Febos's latest book of memoirs, Abandon Me. (You may have read her first memoir, Whip Smart, which is about her work as a professional dominatrix while she was a creative writing student). Abandon Me is one of those endlessly quotable books that has so many profound things to say about the memorable and intense things in our lives, mostly (queer) love and stories (in all their forms), and how those two overlap. The quotations about love in particular really get how amazing and devastating love can be at the same time. I hope this list urges you to go and read the entire memoir, which is beautiful, fascinating, sad, and hopeful all at the same time.
"Every story begins with an unraveling. This story starts with a kiss. Her mouth the soft nail on which my life snagged, and tore open."
"I already knew…that every love is a sea monster in whose belly we learn to pray."
"Some kinds of wants are so bare, so big, that they are not any one thing. They are anything. They are everything."
"I set down my story in words because I fear that otherwise I could drift through my life like a ghost–driven by unseen motives. I could crash into walls without ever feeling a thing."
"Feelings have terrible manners—they are like children, or drunks. They are mad. They gorge as the starved will gorge, until they are sick, until their stomachs split."
"I have fallen in momentary love with strangers. Maybe it is a simple curiosity. Maybe it is a symptom of disappointment or fear of disappointment. A hope that somewhere else might be the truer life or love you have hoped for."
"When you have love, when you become the home for someone else's heart, you are like a house with a prisoner in the cellar."
"Books were fickle ships, their mercy finite. The longer the better—I never wanted to go home. The twilight of stories fell like those of late autumn: all sweet and scary in their slipping, purpled shadows and smell of winter."
"Maybe that's all bravery is: when your hunger is greater than your fear."
"Love is so often a wish to have our wants seen and met, without our having to ask."
"We all craft a story we can live with. The one that makes ourselves easier to live with. This is not the one worth writing."
"I'm not sure I believe in hypocrites. We often prescribe for others the thing we most need. It is part of how we learn."
"Lessons often arrive in the form of lovers, and lessons keep us captive until we learn from them."
"My stories are containers into which I pour myself and the indigestible parts of my experience. In them, I become a woman who can look at things."
"I no longer want to change my name. I never did, really. I only wanted to know where I ended and everything else began, and I still do, in these oceanic days. Like Franny Glass, I have begged of myself a prayer, begged of my name an answer. Made them the same powerful thing. Aren't they both gestures of surrender? Melissa may not be another word for mercy, but every name is a name for God."
"Some burdens can only be measured by their relief."
"Tenderness toward the object of our desire becomes an expression of love partly, I think, because it so defies the nature of want, whose instinct is often less to cuddle than to crush."
"Do you want to read tonight? became our refrain. Meaning, I want comfort, the things that pain me cannot be spoken yet. They will not be soothed by speaking. So we borrow words we can trust."
"Our favorite stories can be like lovers. Make sense to me, we ask them. Make sense of Here, fix these hurting parts. And stories do, sometimes better than lovers."
"The first time I heard her voice, I sat in a room full of people. The dark was thick with heat. All of us listening. I carried a story of my own into that room, but her voice silenced everything in me."
What were your favorite Abandon Me quotes? Find even more literary quotes here.