Pop Culture
12 Book-To-Screen Adaptations to Watch in 2017
This content contains affiliate links. When you buy through these links, we may earn an affiliate commission.
Good riddance, 2016! Hello, 2017, with your long list of book-to-screen adaptations that I cannot wait to see. Here are twelve movies or tv shows based on books that we'll get to watch in the coming year.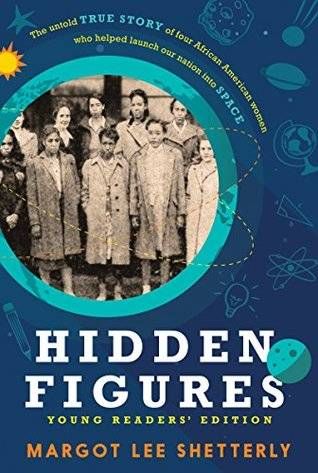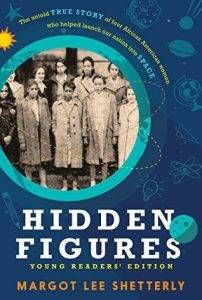 Hidden Figures, movie
Based on Hidden Figures by Margot Lee Shetterly
Starring: Taraji P. Henson, Octavia Spencer, Janelle Monáe, Kevin Costner, Kirsten Dunst, Jim Parson, Mahershala Ali, Aldis Hodge
Synopsis: A team of African-American women provide NASA with important mathematical data needed to launch the program's first successful space missions. (from IMDB)
Premieres: January 6, 2017. Official Site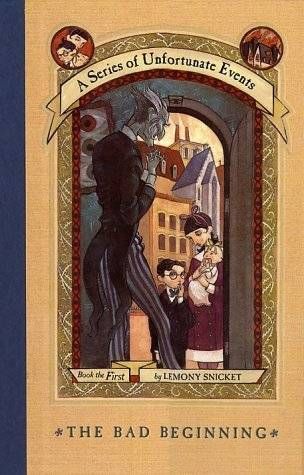 Lemony Snicket's A Series of Unfortunate Events, Netflix series
Based on A Series of Unfortunate Events by Lemony Snicket
Starring: Neil Patrick Harris, Joan Cusack, Usman Ally
Synopsis: The orphaned Baudelaire children face trials, tribulations and the evil Count Olaf, all in their quest to uncover the secret of their parents' death. (from Netflix)
Premieres: January 13, 2017. Official Site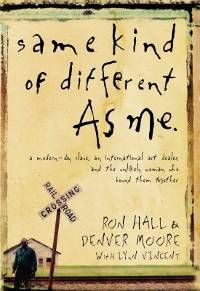 Same Kind of Different as Me, movie
Based on: Same Kind of Different as Me by Ron Hall, Denver Moore, and Lynn Vincent
Starring: Renée Zellweger, Jon Voight, Djimon Hounsou, Greg Kinnear
Synopsis: International art dealer Ron Hall must befriend a dangerous homeless man in order to save his struggling marriage to his wife, a woman whose dreams will lead all three of them on the journey of their lives. (from IMDB)
Premieres: February 3, 2017. Link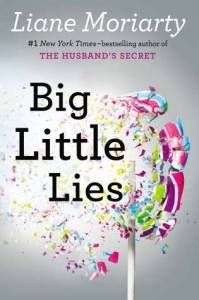 Big Little Lies, HBO Miniseries
Based on: Big Little Lies by Liane Moriarty
Starring: Nicole Kidman, Reese Witherspoon, Alexander Skarsgård, Shailene Woodley, Zoë Kravitz and more.
Synopsis: Things take a dark turn for a group of moms whose perfect lives begin to unravel. (from IMDB) Read more and watch the trailer.
Premieres: February 19, 2017. Official Site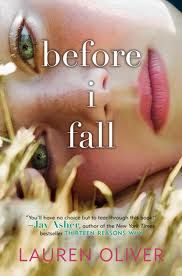 Before I Fall, movie
Based on: Before I Fall by Lauren Oliver
Starring: Zoey Deutch, Halston Sage, Jennifer Beals
Synopsis: February 12 is just another day in Sam's charmed life until it turns out to be her last. Stuck reliving her last day over one inexplicable week, Sam untangles the mystery around her death and discovers everything she's in danger of losing. (from IMDB)
Premieres: March 3, 2017. Official Twitter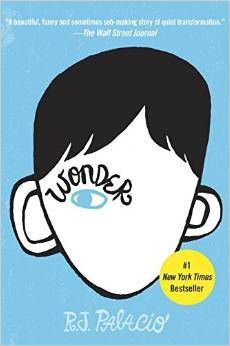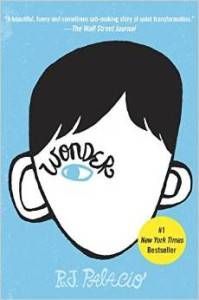 Wonder, movie
Based on: Wonder by RJ Palacio
Starring: Julia Roberts, Owen Wilson, Mandy Patinkin, Jacon Tremblay, Daveed Diggs
Synopsis: A young boy born with a facial deformity is destined to fit in at a new school, and to make everyone understand he's just another ordinary kid, and that beauty isn't skin deep. (from IMDB)
Premieres: March 3, 2017. Link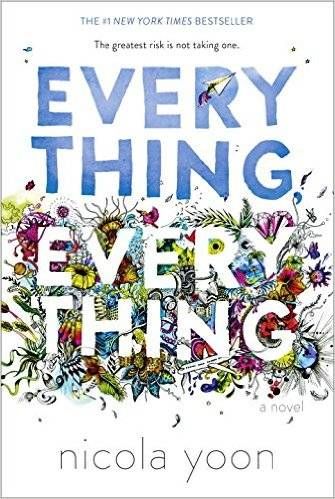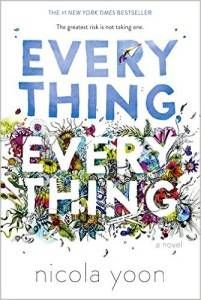 Everything, Everything, movie
Based on: Everything, Everything by Nicola Yoon
Starring Nick Robinson and Amandla Stenberg.
Synopsis: A teenager who's lived a sheltered life because she's allergic to everything, falls for the boy who moves in next door. (from IMDB)
Premieres: May 19, 2017. Link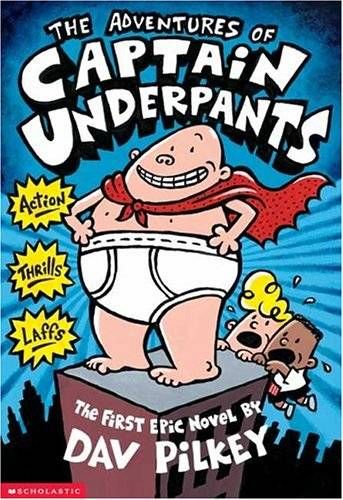 Captain Underpants, movie
Based on: Captain Underpants series by Dav Pilkey
Starring: Kevin Hart, Nick Kroll, Kristen Schaal
Synopsis: Two mischievous kids hypnotize their mean high school principal and turn him into their comic book creation, the kind-hearted and elastic-banded Captain Underpants. (from IMDB)
Premieres: June 2, 2017. Link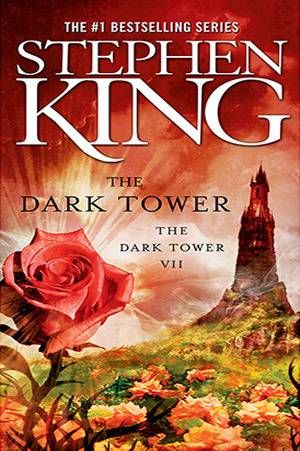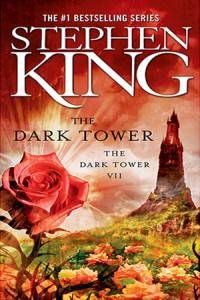 The Dark Tower, movie
Based on the Dark Tower series by Stephen King
Starring: Idris Alba, Matthew McConaughey, Katheryn Winnick
Synopsis: Gunslinger Roland Deschain roams an Old West-like landscape in search of the dark tower, in the hopes that reaching it will preserve his dying world. (from IMDB)
Premieres: July 28, 2017. Link
American Gods, Starz series
Based on: American Gods by Neil Gaiman
Starring: Ricky Whittle, Orlando Jones, Crispin Glover, Gillian Anderson, Dane Cook, Ian McShane
Synopsis: A recently released ex-convict named Shadow meets a mysterious man who calls himself "Wednesday" and who knows more than he first seems to about Shadow's life and past. (from IMDB)
Premieres: 2017, TBD. Official Site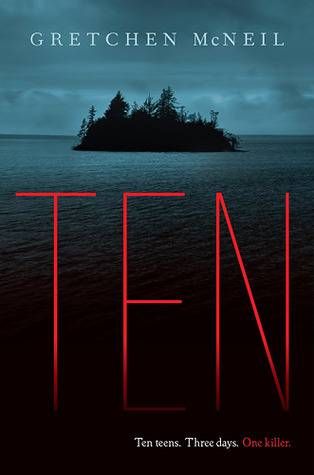 Ten, movie
Based on: Ten by Gretchen McNeil
Starring: Rome Flynn, China McClain, Cassidy Gifford
Synopsis: A modern take on Agatha Christie's And Then There Were None, about an exclusive private island house party that turns dark and twisted after the discovery of a DVD with a sinister message: Vengeance is mine.
Premieres: 2017, TBD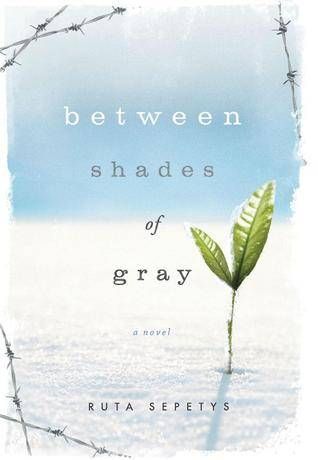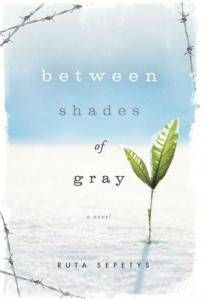 Ashes in the Snow, movie
Based on: Between Shades of Gray by Ruta Sepetys
Starring: Sophie Cookson, Martin Wallström, Bel Powley
Synopsis: In 1941, an aspiring artist and her family are deported to Siberia amidst Stalin's brutal dismantling of the Baltic region. In a seemingly hopeless place, love is the only means of survival. (from IMDB)
Premieres: 2017, TBD. Link