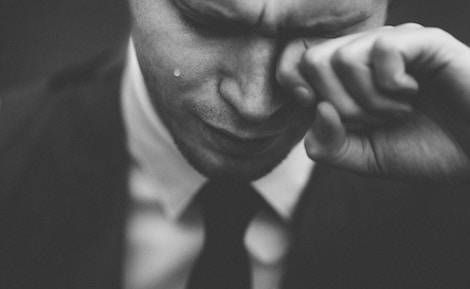 Lists
100 Must-Read Sad Books that Make You Cry
This content contains affiliate links. When you buy through these links, we may earn an affiliate commission.
This list on sad books that make you cry is sponsored by Libby. The one-tap reading app from OverDrive.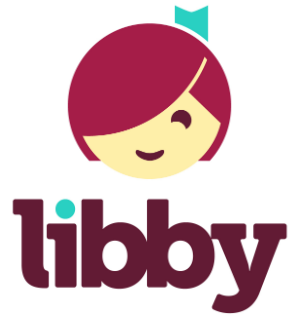 Meet Libby. The one-tap reading app from your library, powered by OverDrive. Downloading Libby to your smartphone allows you to borrow thousands of eBooks and audiobooks for free anytime and anywhere. You'll find library books in all genres, ranging from bestsellers, classics, nonfiction, comics and much more. Libby works on Apple and Android devices and is compatible with Kindle. All you need is a library card but you can sample any book in the library collection without one. In select locations, Libby will even get your library card for you instantly. Learn more at https://meet.libbyapp.com/. Happy Reading.
---
Maybe it's just that it's winter, but I've been thinking a lot about books that make you cry recently. I think that especially in tough times, a good cry is needed. Maybe it's a cry of joy at the end of a beautiful book with a happy ending. Maybe it's a cry of empathy, when you see a character going through what you've been through. Or maybe it's a cry of terror at the impossible cruelty of humans.
Whatever the reasons, books that make you cry are often powerful in one way or another. I mean, think about it—crying is an intense emotional response. It can even be good for you! Below, you'll find a list of the must-read books that make you cry, divided into genres. There are, of course, more genres than those below, but these were the ones I found most often when doing my research. My very tearful research. If you have books you'd like to add, please comment and share them with us!
And if you need a good cry…go ahead, pick one of these up, and get to reading.
(P.S. The descriptions below are adapted from Amazon and Goodreads. Unless I'm familiar enough with the book. Then the description is mine. My descriptions will start with my initials.)
General Fictional Sad Books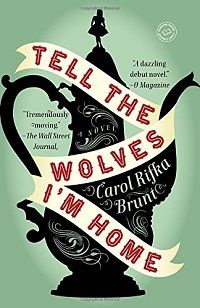 Tell the Wolves I'm Home by Carol Rifka Brunt
There's only one person who has ever truly understood fourteen-year-old June Elbus, and that's her uncle, the renowned painter Finn Weiss. Shy at school and distant from her older sister, June can only be herself in Finn's company; he is her godfather, confidant, and best friend. So when he dies, far too young, of a mysterious illness her mother can barely speak about, June's world is turned upside down. But Finn's death brings a surprise acquaintance into June's life—someone who will help her to heal, and to question what she thinks she knows about Finn, her family, and even her own heart.
A Little Life by Hanya Yanagihara
IM: This book slayed me. I remember sitting on the subway, reading the advanced reader copy. My hand was over my mouth, and my eyes were wet. The book is massive, by the way, so reading it and crying while trying to maneuver around New York City wasn't easy. There was a lot of wrist pain happening. But the point is, the book is truly emotionally resonant. It follows the lives of four men who meet in their college dorm room. They become extremely close friends, all of them, although their friendships are different, the dynamics unique to each configuration. The writing is stunning, and the pacing is slow enough to make it feel like you're really involved in the men's lives. Malcolm, Willem, J.B., and Jude—these men will live in your heart by the time you're halfway through the book. By the end, it'll feel like they're part of your family.
Goodbye, Vitamin by Rachel Khong
Freshly disengaged from her fiancé and feeling that life has not turned out quite the way she planned, thirty-year-old Ruth quits her job, leaves town and arrives at her parents' home to find that situation more complicated than she'd realized. Her father, a prominent history professor, is losing his memory and is only erratically lucid. Ruth's mother, meanwhile, is lucidly erratic. But as Ruth's father's condition intensifies, the comedy in her situation takes hold, gently transforming her.

Marlena by Julie Buntin
Everything about fifteen-year-old Cat's new town in rural Michigan is lonely and off-kilter until she meets her neighbor, the manic, beautiful, pill-popping Marlena. Cat is quickly drawn into Marlena's orbit and as she catalogues a litany of firsts—first drink, first cigarette, first kiss, first pill—Marlena's habits harden and calcify. Within the year, Marlena is dead, drowned in six inches of icy water in the woods nearby. Now, decades later, when a ghost from that pivotal year surfaces unexpectedly, Cat must try again to move on, even as the memory of Marlena calls her back.
The Joy Luck Club by Amy Tan
Four mothers, four daughters, four families whose histories shift with the four winds depending on who's "saying" the stories. In 1949 four Chinese women, recent immigrants to San Francisco, begin meeting to eat dim sum, play mahjong, and talk. United in shared unspeakable loss and hope, they call themselves the Joy Luck Club. Rather than sink into tragedy, they choose to gather to raise their spirits and money. "To despair was to wish back for something already lost. Or to prolong what was already unbearable." Forty years later the stories and history continue.
A Thousand Splendid Suns by Khaled Hosseini
Born a generation apart and with very different ideas about love and family, Mariam and Laila are two women brought jarringly together by war, by loss and by fate. As they endure the ever escalating dangers around them—in their home as well as in the streets of Kabul—they come to form a bond that makes them both sisters and mother-daughter to each other, and that will ultimately alter the course not just of their own lives but of the next generation.
The Twelve Tribes of Hattie by Ayana Mathis
In 1923, fifteen-year-old Hattie Shepherd, swept up by the tides of the Great Migration, flees Georgia and heads north. Full of hope, she settles in Philadelphia to build a better life. Instead she marries a man who will bring her nothing but disappointment, and watches helplessly as her firstborn twins are lost to an illness that a few pennies could have prevented. Hattie gives birth to nine more children, whom she raises with grit, mettle, and not an ounce of the tenderness they crave. She vows to prepare them to meet a world that will not be kind. Their lives, captured here in twelve luminous threads, tell the story of a mother's monumental courage—and a nation's tumultuous journey.
Interpreter of Maladies by Jhumpa Lahiri
Navigating between the Indian traditions they've inherited and the baffling new world, the characters in Jhumpa Lahiri's elegant, touching stories seek love beyond the barriers of culture and generations. In "A Temporary Matter," published in The New Yorker, a young Indian-American couple faces the heartbreak of a stillbirth while their Boston neighborhood copes with a nightly blackout. In the title story, an interpreter guides an American family through the India of their ancestors and hears an astonishing confession.
Gilead by Marilynne Robinson
In 1956, toward the end of Reverend John Ames's life, he begins a letter to his young son, an account of himself and his forebears…And he tells a story of the sacred bonds between fathers and sons, which are tested in his tender and strained relationship with his namesake, John Ames Boughton, his best friend's wayward son.
The Foreign Student by Susan Choi
Highly acclaimed by critics, The Foreign Student is the story of a young Korean man, scarred by war, and the deeply troubled daughter of a wealthy Southern American family. In 1955, a new student arrives at a small college in the Tennessee mountains. Chuck is shy, speaks English haltingly, and on the subject of his earlier life in Korea he will not speak at all. Then he meets Katherine, a beautiful and solitary young woman who, like Chuck, is haunted by some dark episode in her past. Without quite knowing why, these two outsiders are drawn together, each sensing in the other the possibility of salvation. Moving between the American South and South Korea, between an adolescent girl's sexual awakening and a young man's nightmarish memories of war, The Foreign Student is a powerful and emotionally gripping work of fiction.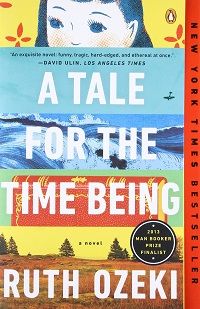 A Tale for the Time Being by Ruth Ozeki
In Tokyo, sixteen-year-old Nao has decided there's only one escape from her aching loneliness and her classmates' bullying. But before she ends it all, Nao first plans to document the life of her great grandmother, a Buddhist nun who's lived more than a century. A diary is Nao's only solace—and will touch lives in ways she can scarcely imagine. Across the Pacific, we meet Ruth, a novelist living on a remote island who discovers a collection of artifacts washed ashore in a Hello Kitty lunchbox—possibly debris from the devastating 2011 tsunami. As the mystery of its contents unfolds, Ruth is pulled into the past, into Nao's drama and her unknown fate, and forward into her own future.
The Book of Unknown Americans by Cristina Henríquez
When fifteen-year-old Maribel Rivera sustains a terrible injury, the Riveras leave behind a comfortable life in Mexico and risk everything to come to the United States so that Maribel can have the care she needs. Once they arrive, it's not long before Maribel attracts the attention of Mayor Toro, the son of one of their new neighbors, who sees a kindred spirit in this beautiful, damaged outsider. Their love story sets in motion events that will have profound repercussions for everyone involved.
Music of the Ghosts by Vaddey Ratner
Leaving the safety of America, Teera returns to Cambodia for the first time since her harrowing escape as a child refugee. She carries a letter from a man who mysteriously signs himself as "the Old Musician" and claims to have known her father in the Khmer Rouge prison where he disappeared twenty-five years ago.

Krik? Krak! by Edwidge Danticat
Examining the lives of ordinary Haitians, particularly those struggling to survive under the brutal Duvalier regime, Danticat illuminates the distance between people's desires and the stifling reality of their lives.
Shanghai Girls by Lisa See
In 1937 Shanghai—the Paris of Asia—twenty-one-year-old Pearl Chin and her younger sister, May, are having the time of their lives. Both are beautiful, modern, and carefree—until the day their father tells them that he has gambled away their wealth. To repay his debts, he must sell the girls as wives to suitors who have traveled from Los Angeles to find Chinese brides. As Japanese bombs fall on their beloved city, Pearl and May set out on the journey of a lifetime, from the Chinese countryside to the shores of America.
The Known World by Edward P. Jones
Henry Townsend, a black farmer, bootmaker, and former slave, has a fondness for Paradise Lost and an unusual mentor—William Robbins, perhaps the most powerful man in antebellum Virginia's Manchester County. Under Robbins's tutelage, Henry becomes proprietor of his own plantation—as well as of his own slaves. When he dies, his widow, Caldonia, succumbs to profound grief, and things begin to fall apart at their plantation: slaves take to escaping under the cover of night, and families who had once found love beneath the weight of slavery begin to betray one another. Beyond the Townsend estate, the known world also unravels: low-paid white patrollers stand watch as slave "speculators" sell free black people into slavery, and rumors of slave rebellions set white families against slaves who have served them for years.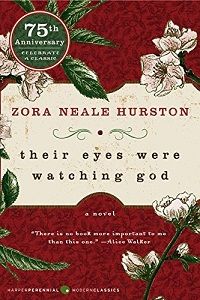 Their Eyes Were Watching God by Zora Neale Hurston
One of the most important and enduring books of the twentieth century, Their Eyes Were Watching God brings to life a Southern love story with the wit and pathos found only in the writing of Zora Neale Hurston. Out of print for almost thirty years—due largely to initial audiences' rejection of its strong black female protagonist—Hurston's classic has since its 1978 reissue become perhaps the most widely read and highly acclaimed novel in the canon of African-American literature.
The Guest Cat by Takashi Hiraide
A bestseller in France and winner of Japan's Kiyama Shohei Literary Award, The Guest Cat, by the acclaimed poet Takashi Hiraide, is a subtly moving and exceptionally beautiful novel about the transient nature of life and idiosyncratic but deeply felt ways of living. A couple in their thirties live in a small rented cottage in a quiet part of Tokyo; they work at home, freelance copy-editing; they no longer have very much to say to one another. But one day a cat invites itself into their small kitchen. It leaves, but the next day comes again, and then again and again. Soon they are buying treats for the cat and enjoying talks about the animal and all its little ways. Life suddenly seems to have more promise for the husband and wife—the days have more light and color. The novel brims with new small joys and many moments of staggering poetic beauty, but then something happens…
A Fine Balance by Rohinton Mistry
With a compassionate realism and narrative sweep that recall the work of Charles Dickens, this magnificent novel captures all the cruelty and corruption, dignity and heroism, of India. The time is 1975. The place is an unnamed city by the sea. The government has just declared a State of Emergency, in whose upheavals four strangers—a spirited widow, a young student uprooted from his idyllic hill station, and two tailors who have fled the caste violence of their native village—will be thrust together, forced to share one cramped apartment and an uncertain future.
Room by Emma Donoghue
To five-year-old-Jack, Room is the world…It's where he was born, it's where he and his Ma eat and sleep and play and learn. At night, his Ma shuts him safely in the wardrobe, where he is meant to be asleep when Old Nick visits. Room is home to Jack, but to Ma it's the prison where she has been held for seven years. Through her fierce love for her son, she has created a life for him in this eleven-by-eleven-foot space. But with Jack's curiosity building alongside her own desperation, she knows that Room cannot contain either much longer.
My Sister's Keeper by Jodi Picoult
Anna is not sick, but she might as well be. By age thirteen, she has undergone countless surgeries, transfusions, and shots so that her older sister, Kate, can somehow fight the leukemia that has plagued her since childhood. The product of preimplantation genetic diagnosis, Anna was conceived as a bone marrow match for Kate—a life and a role that she has never challenged…until now. Like most teenagers, Anna is beginning to question who she truly is. But unlike most teenagers, she has always been defined in terms of her sister—and so Anna makes a decision that for most would be unthinkable, a decision that will tear her family apart and have perhaps fatal consequences for the sister she loves.
2666 by Roberto Bolaño
Three academics on the trail of a reclusive German author; a New York reporter on his first Mexican assignment; a widowed philosopher; a police detective in love with an elusive older woman—these are among the searchers drawn to the border city of Santa Teresa, where over the course of a decade hundreds of women have disappeared.
And Every Morning the Way Home Gets Longer and Longer by Fredrik Backman
From the New York Times bestselling author of A Man Called Ove, My Grandmother Asked Me to Tell You She's Sorry, and Britt-Marie Was Here comes an exquisitely moving portrait of an elderly man's struggle to hold on to his most precious memories, and his family's efforts to care for him even as they must find a way to let go.
The Brief Wondrous Life of Oscar Wao by Junot Diaz
Oscar is a sweet but disastrously overweight ghetto nerd who—from the New Jersey home he shares with his old world mother and rebellious sister—dreams of becoming the Dominican J.R.R. Tolkien and, most of all, finding love. But Oscar may never get what he wants. Blame the fukú—a curse that has haunted Oscar's family for generations, following them on their epic journey from Santo Domingo to the USA. Encapsulating Dominican-American history, The Brief Wondrous Life of Oscar Wao opens our eyes to an astonishing vision of the contemporary American experience and explores the endless human capacity to persevere—and risk it all—in the name of love.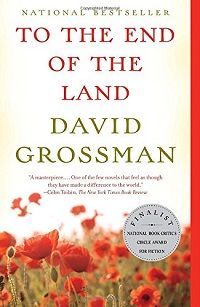 To the End of the Land by David Grossman
In this stunning, bestselling novel—and an NBCC Award finalist—David Grossman tells the powerful story of a mother's love for her son. Just before his release from service in the Israeli army, Ora's son Ofer is sent back to the front for a major offensive. In a fit of preemptive grief and magical thinking, so that no bad news can reach her, Ora sets out on an epic hike in the Galilee. She is joined by an unlikely companion—Avram, a former friend and lover with a troubled past—and as they sleep out in the hills, Ora begins to conjure her son. Ofer's story, as told by Ora, becomes a surprising balm both for her and for Avram—and a mother's haunting meditation on war and family.
Nonfiction Sad Books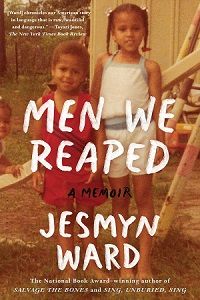 Men We Reaped by Jesmyn Ward
Jesmyn's memoir shines a light on the community she comes from, in the small town of DeLisle, Mississippi, a place of quiet beauty and fierce attachment. Here, in the space of four years, she lost five young men dear to her, including her beloved brother—lost to drugs, accidents, murder, and suicide.
Wave by Sonali Deraniyagala
On the morning of December 26, 2004, on the southern coast of Sri Lanka, Sonali Deraniyagala lost her parents, her husband, and her two young sons in the tsunami she miraculously survived. In this brave and searingly frank memoir, she describes those first horrifying moments and her long journey since. She has written an engrossing, unsentimental, beautifully poised account: as she struggles through the first months following the tragedy, furiously clenched against a reality that she cannot face and cannot deny; and then, over the ensuing years, as she emerges reluctantly, slowly allowing her memory to take her back through the rich and joyous life she's mourning, from her family's home in London, to the birth of her children, to the year she met her English husband at Cambridge, to her childhood in Colombo; all the while learning the difficult balance between the almost unbearable reminders of her loss and the need to keep her family, somehow, still alive within her.
Chinese Cinderella by Adeline Yen Mah
A Chinese proverb says, "Falling leaves return to their roots." In Chinese Cinderella, Adeline Yen Mah returns to her roots to tell the story of her painful childhood and her ultimate triumph and courage in the face of despair. Adeline's affluent, powerful family considers her bad luck after her mother dies giving birth to her. Life does not get any easier when her father remarries. She and her siblings are subjected to the disdain of her stepmother, while her stepbrother and stepsister are spoiled. Although Adeline wins prizes at school, they are not enough to compensate for what she really yearns for—the love and understanding of her family.
Following the success of the critically acclaimed adult bestseller Falling Leaves, this memoir is a moving telling of the classic Cinderella story, with Adeline Yen Mah providing her own courageous voice.
Brother, I'm Dying by Edwidge Danticat
From the age of four, award-winning writer Edwidge Danticat came to think of her uncle Joseph as her "second father," when she was placed in his care after her parents left Haiti for America. And so she was both elated and saddened when, at twelve, she joined her parents and youngest brothers in New York City. As Edwidge made a life in a new country, adjusting to being far away from so many who she loved, she and her family continued to fear for the safety of those still in Haiti as the political situation deteriorated.
In 2004, they entered into a terrifying tale of good people caught up in events beyond their control. Brother, I'm Dying is an astonishing true-life epic, told on an intimate scale by one of our finest writers.
Abandon Me by Melissa Febos
IM: Melissa Febos's stirring essay collection, or "memoirs" as the book's subtitle indicates, is a truly marvelous tapestry. I've written before that Febos flays herself on the page, and I still feel this way. She shows us her veins, her bone marrow, her heart, everything tender and dangerous in her. The essays are all intellectually rigorous as well as emotional, though. Febos interrogates what it means to love and lose, what it means to be abandoned. She writes about mental illness and the choices we make about how to live with it in ourselves or in our loved ones. She writes about the aftermath of addiction and the way life evolves beyond it. She writes about sex and longing, about passion that is both physical and of the mind, though perhaps those are one and the same. Quite frankly, she makes me think that no love I have ever experienced is as beautiful as the ones she has been through. I think I'm going to go cry right now, excuse me.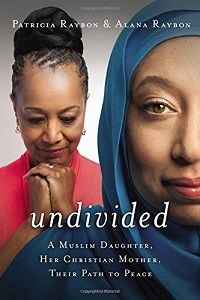 Undivided by Patricia Raybon and Alana Raybon
They didn't talk. Not for ten years. Not about faith anyway. Instead, a mother and daughter tiptoed with pain around the deepest gulf in their lives—the daughter's choice to leave the church, convert to Islam and become a practicing Muslim. Undivided is a real-time story of healing and understanding with alternating narratives from each as they struggle to learn how to love each other in a whole new way.

Hyperbole and a Half by Allie Brosh
This full-color, beautifully illustrated edition features more than fifty percent new content, with ten never-before-seen essays and one wholly revised and expanded piece as well as classics from the website like "The God of Cake," "Dogs Don't Understand Basic Concepts Like Moving," and her astonishing "Adventures in Depression," and "Depression Part Two," which have been hailed as some of the most insightful meditations on the disease ever written.
Committed by Elizabeth Gilbert
At the end of her memoir Eat, Pray, Love, Elizabeth Gilbert fell in love with Felipe, a Brazilian living in Indonesia. The couple swore eternal love, but also swore (as skittish divorce survivors) never to marry. However, providence intervened in the form of a U.S. government ultimatum: get married, or Felipe could never enter America again. Told with Gilbert's trademark humor and intelligence, this fascinating meditation on compatibility and fidelity chronicles Gilbert's complex and sometimes frightening journey into second marriage, and will enthrall the millions of readers who made Eat, Pray, Love a number one bestseller.
Paula by Isabel Allende
When Isabel Allende's daughter, Paula, became gravely ill and fell into a coma, the author began to write the story of her family for her unconscious child. In the telling, bizarre ancestors appear before our eyes; we hear both delightful and bitter childhood memories, amazing anecdotes of youthful years, and the most intimate secrets passed along in whispers. With Paula, Allende has written a powerful autobiography whose straightforward acceptance of the magical and spiritual worlds will remind readers of her first book, The House of the Spirits.
Fun Home by Alison Bechdel
Meet Alison's father, a historic preservation expert and obsessive restorer of the family's Victorian home, a third-generation funeral home director, a high school English teacher, an icily distant parent, and a closeted homosexual who, as it turns out, is involved with his male students and a family babysitter. Through narrative that is alternately heartbreaking and fiercely funny, we are drawn into a daughter's complex yearning for her father. And yet, apart from assigned stints dusting caskets at the family-owned "fun home," as Alison and her brothers call it, the relationship achieves its most intimate expression through the shared code of books. When Alison comes out as homosexual herself in late adolescense, the denouement is swift, graphic—and redemptive.
The Bright Hour by Nina Riggs
Nina Riggs was just thirty-seven years old when initially diagnosed with breast cancer—one small spot. Within a year, the mother of two sons, ages seven and nine, and married sixteen years to her best friend, received the devastating news that her cancer was terminal. How does one live each day, "unattached to outcome"? How does one approach the moments, big and small, with both love and honesty? Exploring motherhood, marriage, friendship, and memory, even as she wrestles with the legacy of her great-great-great grandfather, Ralph Waldo Emerson, Nina Riggs's breathtaking memoir continues the urgent conversation that Paul Kalanithi began in his gorgeous When Breath Becomes Air. She asks, what makes a meaningful life when one has limited time?
The Argonauts by Maggie Nelson
Maggie Nelson's The Argonauts is a genre-bending memoir, a work of "autotheory" offering fresh, fierce, and timely thinking about desire, identity, and the limitations and possibilities of love and language. At its center is a romance: the story of the author's relationship with the artist Harry Dodge. This story, which includes Nelson's account of falling in love with Dodge, who is fluidly gendered, as well as her journey to and through a pregnancy, offers a firsthand account of the complexities and joys of (queer) family-making.
When Breath Becomes Air by Paul Kalanithi
At the age of thirty-six, on the verge of completing a decade's worth of training as a neurosurgeon, Paul Kalanithi was diagnosed with stage IV lung cancer. One day he was a doctor treating the dying, and the next he was a patient struggling to live. And just like that, the future he and his wife had imagined evaporated. When Breath Becomes Air chronicles Kalanithi's transformation from a naïve medical student "possessed," as he wrote, "by the question of what, given that all organisms die, makes a virtuous and meaningful life" into a neurosurgeon at Stanford working in the brain, the most critical place for human identity, and finally into a patient and new father confronting his own mortality. What makes life worth living in the face of death? What do you do when the future, no longer a ladder toward your goals in life, flattens out into a perpetual present? What does it mean to have a child, to nurture a new life as another fades away? These are some of the questions Kalanithi wrestles with.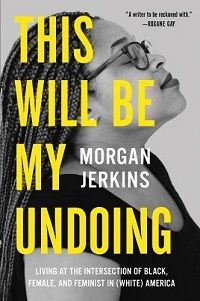 This Will Be My Undoing by Morgan Jerkins
IM: I'm still reading this book, which comes out in the end of this month, but the first three essays have already made me cry, multiple times. They've given me knots in my stomach and made me feel like there's more we need to do. Here is the Amazon description, also:
Morgan Jerkins is only in her twenties, but she has already established herself as an insightful, brutally honest writer who isn't afraid of tackling tough, controversial subjects. In This Will Be My Undoing, she takes on perhaps one of the most provocative contemporary topics: What does it mean to "be"—to live as, to exist as—a black woman today? This is a book about black women, but it's necessary reading for all Americans.
This Star Won't Go Out by Esther Earl
A collection of the journals, fiction, and letters of the late Esther Grace Earl, who passed away in 2010 at the age of 16. Essays by family and friends will help to tell Esther's story along with an introduction by award-winning author John Green who dedicated his #1 bestselling novel The Fault in Our Stars to her.
Truth and Beauty by Ann Patchett
Ann Patchett and the late Lucy Grealy met in college in 1981, and, after enrolling in the Iowa Writers' Workshop, began a friendship that would be as defining to both of their lives as their work. In Grealy's critically acclaimed memoir, Autobiography of a Face, she wrote about losing part of her jaw to childhood cancer, years of chemotherapy and radiation, and endless reconstructive surgeries. In Truth & Beauty, the story isn't Lucy's life or Ann's life, but the parts of their lives they shared. This is a portrait of unwavering commitment that spans twenty years, from the long winters of the Midwest, to surgical wards, to book parties in New York. Through love, fame, drugs, and despair, this is what it means to be part of two lives that are intertwined…and what happens when one is left behind.
The Slave Ship by Marcus Rediker
In this widely praised history of an infamous institution, award-winning scholar Marcus Rediker shines a light into the darkest corners of the British and American slave ships of the eighteenth century. Drawing on thirty years of research in maritime archives, court records, diaries, and firsthand accounts, The Slave Ship is riveting and sobering in its revelations, reconstructing in chilling detail a world nearly lost to history: the "floating dungeons" at the forefront of the birth of African American culture.
The Light of the World by Elizabeth Alexander
In The Light of the World, Elizabeth Alexander finds herself at an existential crossroads after the sudden death of her husband. Channeling her poetic sensibilities into a rich, lucid price, Alexander tells a love story that is, itself, a story of loss. As she reflects on the beauty of her married life, the trauma resulting from her husband's death, and the solace found in caring for her two teenage sons, Alexander universalizes a very personal quest for meaning and acceptance in the wake of loss.
Operating Instructions: A Journal of My Son's First Year by Anne Lamott
It's not like she's the only woman to ever have a baby. At thirty-five. On her own. But Anne Lamott makes it all fresh in her now-classic account of how she and her son and numerous friends and neighbors and some strangers survived and thrived in that all important first year. From finding out that her baby is a boy (and getting used to the idea) to finding out that her best friend and greatest supporter Pam will die of cancer (and not getting used to that idea), with a generous amount of wit and faith (but very little piousness), Lamott narrates the great and small events that make up a woman's life.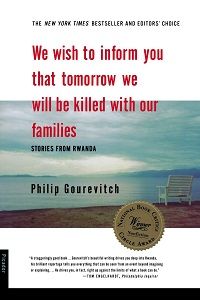 We Wish to Inform You That Tomorrow We Will be Killed With Our Families: Stories from Rwanda by Philip Gourevitch
This remarkable debut book chronicles what has happened in Rwanda and neighboring states since 1994, when the Rwandan government called on everyone in the Hutu majority to murder everyone in the Tutsi minority. Though the killing was low-tech—largely by machete—it was carried out at shocking speed: some 800,000 people were exterminated in a hundred days. A Tutsi pastor, in a letter to his church president, a Hutu, used the chilling phrase that gives Philip Gourevitch his title. Can a country composed largely of perpetrators and victims create a cohesive national society?
Romance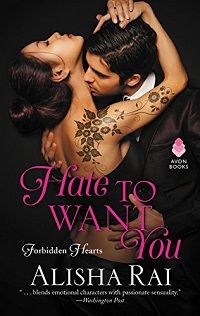 Hate To Want You by Alisha Rai
One night. No one will know.
That was the deal. Every year, Livvy Kane and Nicholas Chandler would share one perfect night of illicit pleasure. The forbidden hours let them forget the tragedy that haunted their pasts—and the last names that made them enemies.
Until the night she didn't show up.
Now Nicholas has an empire to run. He doesn't have time for distractions and Livvy's sudden reappearance in town is a major distraction. She's the one woman he shouldn't want…so why can't he forget how right she feels in his bed?
The Notebook by Nicholas Sparks
At thirty-one, Noah Calhoun, back in coastal North Carolina after World War II, is haunted by images of the girl he lost more than a decade earlier. At twenty-nine, socialite Allie Nelson is about to marry a wealthy lawyer, but she cannot stop thinking about the boy who long ago stole her heart. Thus begins the story of a love so enduring and deep it can turn tragedy into triumph, and may even have the power to create a miracle…
Ugly Love by Colleen Hoover
When Tate Collins meets airline pilot Miles Archer, she doesn't think it's love at first sight. They wouldn't even go so far as to consider themselves friends. The only thing Tate and Miles have in common is an undeniable mutual attraction. Once their desires are out in the open, they realize they have the perfect set-up. He doesn't want love, she doesn't have time for love, so that just leaves the sex. Their arrangement could be surprisingly seamless, as long as Tate can stick to the only two rules Miles has for her.
Never ask about the past.
Don't expect a future.
Wrapped by Rebekah Weatherspoon
Following a painful divorce, all pastry chef Shae Kenney wants for Christmas is one good date that doesn't end in disaster. When Aidan Meyer, a smoking hot hunk from her past, matches with her on a dating app, Shae asks Santa for the strength not to screw it up. But when one perfect date with Aidan rolls into a second date, then a third and a fourth, Shae's fear of heartbreak might just sabotage one of the best gifts she's ever received—real love.
Breathe by Abbi Glines
Sadie White's summer job is at the beach, but she won't be working as a lifeguard. Since her mom is pregnant and refuses to work, Sadie will be taking over as a domestic servant for a wealthy family on a nearby island.
When the family arrives at their summer getaway, Sadie is surprised to learn that the owner of the house is Jax Stone, one of the hottest teen rockers in the world. If Sadie were normal—if she hadn't spent her life raising her mother and taking care of the house—maybe she'd be excited about working for a rock star. But she's not.
Me Before You by Jojo Moyes
They had nothing in common until love gave them everything to lose…Louisa Clark is an ordinary girl living an exceedingly ordinary life—steady boyfriend, close family—who has barely been farther afield than their tiny village. She takes a badly needed job working for ex–Master of the Universe Will Traynor, who uses a wheelchair after an accident. Will has always lived a huge life—big deals, extreme sports, worldwide travel—and now he's pretty sure he cannot live the way he is. Will is acerbic, moody, bossy—but Lou refuses to treat him with kid gloves, and soon his happiness means more to her than she expected. When she learns that Will has shocking plans of his own, she sets out to show him that life is still worth living.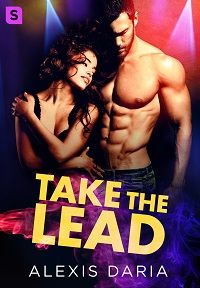 Take the Lead by Alexis Daria
Gina Morales wants to win. It's her fifth season on The Dance Off, a top-rated network TV celebrity dance competition, and she's never even made it to the finals. When she meets her latest partner, she sees her chance. Stone Nielson hates Los Angeles, he hates reality TV, and he hates that fact that he had to join the cast of the The Dance Off because of family obligations. He can't wait to get back to Alaska, but he also can't deny his growing attraction to his bubbly Puerto Rican dance partner. Neither of them are looking for romantic entanglements, and Stone can't risk revealing his secrets, but as they heat up the dance floor, it's only a matter of time until he feels an overwhelming urge to take the lead.
Making Faces by Amy Harmon
Ambrose Young was beautiful. The kind of beautiful that graced the covers of romance novels, and Fern Taylor would know. She'd been reading them since she was thirteen. But maybe because he was so beautiful he was never someone Fern thought she could have…until he wasn't beautiful anymore.
Ten Tiny Breaths by K.A. Tucker
Four years ago, Kacey Cleary's life imploded when her car was hit by a drunk driver, killing her parents, boyfriend, and best friend. Still haunted by memories of being trapped inside, listening to her mother take her last breath, Kacey wants to leave her past behind. Armed with two bus tickets, Kacey and her fifteen-year-old sister, Livie, escape Grand Rapids, Michigan, to start over in Miami. They're struggling to make ends meet at first, but Kacey's not worried. She can handle anything—anything but her mysterious neighbor in apartment 1D.
Bright Side by Kim Holden
Kate Sedgwick's life has been anything but typical. She's endured hardship and tragedy, but throughout it all she remains happy and optimistic (there's a reason her best friend Gus calls her Bright Side). Kate is strong-willed, funny, smart, and musically gifted. She's also never believed in love. So when Kate leaves San Diego to attend college in the small town of Grant, Minnesota, the last thing she expects is to fall in love with Keller Banks. They both feel it. But they each have a reason to fight it. They each have a secret.
Carnage: The Story of Us by Lesley Jones
A story about a boy who dreamed of rock and roll. A story about a girl, who dreamed about a boy. An epic, all consuming love story about betrayal, loss and learning, that spans over twenty years. This, is the story of us: "I was just eleven years old, but I knew without a shadow of a doubt, I was staring into the eyes of the boy I was going to love forever." I love him and no matter how many lies are told, no matter how many people conspire to keep us apart, despite the fame and the distance, it will only ever be him. Carnage: An edgy coming of age love story that breaks all the rules and transcends the decades. Georgia and Sean's story will stay with you long after you read the final word.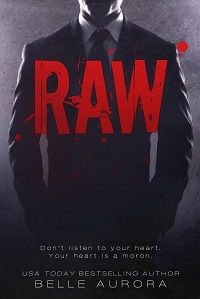 Raw by Belle Aurora
"Growing up the way I did, you'd think I'd be more screwed up than what I actually am. Soon as I turned sixteen, I left that bump in the road I called home and took my chances on the street. Best decision I ever made. Now, at the age of twenty six, I'm educated, employed and damn good at my job. My friends have become my family. Like me, they know what it's like to grow up unloved. But the saying is true. The world makes way for those who know where they are going. That's me. I know where I'm going and I'll get there eventually. On my own terms and at my own pace. But then there's him."
SFF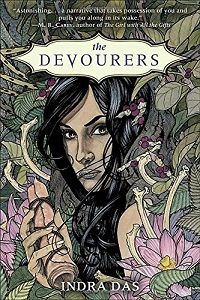 The Devourers by Indra Das
On a cool evening in Kolkata, India, beneath a full moon, as the whirling rhythms of traveling musicians fill the night, college professor Alok encounters a mysterious stranger with a bizarre confession and an extraordinary story. Tantalized by the man's unfinished tale, Alok will do anything to hear its completion. So Alok agrees, at the stranger's behest, to transcribe a collection of battered notebooks, weathered parchments, and once-living skins.
Who Fears Death by Nnedi Okorafor
In a post-apocalyptic Africa, the world has changed in many ways; yet in one region genocide between tribes still bloodies the land. A woman who has survived the annihilation of her village and a terrible rape by an enemy general wanders into the desert, hoping to die. Instead, she gives birth to an angry baby girl with hair and skin the color of sand. Gripped by the certainty that her daughter is different—special—she names her Onyesonwu, which means "Who fears death?" in an ancient language.It doesn't take long for Onye to understand that she is physically and socially marked by the circumstances of her conception. She is Ewu—a child of rape who is expected to live a life of violence, a half-breed rejected by her community. But Onye is not the average Ewu. Even as a child, she manifests the beginnings of a remarkable and unique magic. As she grows, so do her abilities, and during an inadvertent visit to the spirit realm, she learns something terrifying: someone powerful is trying to kill her.
The Immortalists by Chloe Benjamin
It's 1969 in New York City's Lower East Side, and word has spread of the arrival of a mystical woman, a traveling psychic who claims to be able to tell anyone the day they will die. The Gold children—four adolescents on the cusp of self-awareness—sneak out to hear their fortunes. The prophecies inform their next five decades. Golden-boy Simon escapes to the West Coast, searching for love in '80s San Francisco; dreamy Klara becomes a Las Vegas magician, obsessed with blurring reality and fantasy; eldest son Daniel seeks security as an army doctor post-9/11; and bookish Varya throws herself into longevity research, where she tests the boundary between science and immortality.
Clockwork Princess by Cassandra Clare
A net of shadows begins to tighten around the Shadowhunters of the London Institute. Mortmain plans to use his Infernal Devices, an army of pitiless automatons, to destroy the Shadowhunters. He needs only one last item to complete his plan: he needs Tessa Gray. Charlotte Branwell, head of the London Institute, is desperate to find Mortmain before he strikes. But when Mortmain abducts Tessa, the boys who lay equal claim to her heart, Will and Jem, will do anything to save her.
Smoketown by Tenea D. Johnson
The city of Leiodare is unlike any other in the post-climate change United States. Within its boundaries, birds are outlawed and what was once a crater in Appalachia is now a tropical, glittering metropolis where Anna Armour is waiting. An artist by passion and a factory worker by trade, Anna is a woman of special gifts. She has chosen this beautiful, traumatized city to wait for the woman she's lost, the one she believes can save her from her troubled past and uncertain future. When one night Anna creates life out of thin air and desperation, no one is prepared for what comes next.
Flowers for Algernon by Daniel Keyes
This is the story of a mentally disabled man whose experimental quest for intelligence mirrors that of Algernon, an extraordinary lab mouse. In poignant diary entries, Charlie tells how a brain operation increases his IQ and changes his life. As the experimental procedure takes effect, Charlie's intelligence expands until it surpasses that of the doctors who engineered his metamorphosis. The experiment seems to be a scientific breakthrough of paramount importance—until Algernon begins his sudden, unexpected deterioration. Will the same happen to Charlie?
Falling Free by Lois McMaster Bujold
When engineer Leo Graf arrives at a free fall station circling a mining planet to teach welding, he's in for his first shock: the genetically engineered inhabitants have an extra set of arms in place of legs. A second shock comes when the company that owns these four-armed "quaddies" decides to abandon them, and Leo must use all his ingenuity to respond to this new crisis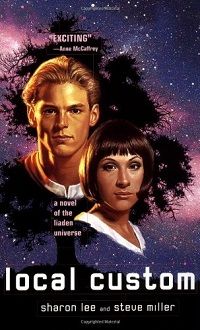 Local Custom by Sharon Lee and Steve Miller
Master trader Er Thorn knows the local custom of Liaden is to be matched with a proper bride, and provide his prominent clan Korval with an heir. Yet his heart is immersed in another universe, influenced by another culture, and lost to a woman not of his world. And to take a Terran wife such as scholar Anne Davis is to risk his honor and reputation. But when he discovers that their brief encounter years before has resulted in the birth of a child, even more is at stake than anyone imagined. Now, an interstellar scandal has erupted, a bitter war between two families—galaxies apart—has begun, and the only hope for Er Thorn and Anne is a sacrifice neither is prepared to make…
Kushiel's Dart by Jacqueline Carey
The land of Terre d'Ange is a place of unsurpassing beauty and grace. It is said that angels found the land and saw it was good…and the ensuing race that rose from the seed of angels and men live by one simple rule: Love as thou wilt. Phèdre nó Delaunay is a young woman who was born with a scarlet mote in her left eye. Sold into indentured servitude as a child, her bond is purchased by Anafiel Delaunay, a nobleman with very a special mission…and the first one to recognize who and what she is: one pricked by Kushiel's Dart, chosen to forever experience pain and pleasure as one.
His Dark Materials by Philip Pullman
These thrilling adventures tell the story of Lyra and Will—two ordinary children on a perilous journey through shimmering haunted otherworlds. They will meet witches and armored bears, fallen angels and soul-eating specters. And in the end, the fate of both the living—and the dead—will rely on them.
A Monster Calls by Patrick Ness
The monster in Conor's backyard is not the one he's been expecting—the one from the nightmare he's had every night since his mother started her treatments. This monster is ancient. And wild. And it wants something from Conor. Something terrible and dangerous. It wants the truth.
The Stand by Stephen King
A patient escapes from a biological testing facility, unknowingly carrying a deadly weapon: a mutated strain of super-flu that will wipe out 99 percent of the world's population within a few weeks. Those who remain are scared, bewildered, and in need of a leader. Two emerge—Mother Abagail, the benevolent 108-year-old woman who urges them to build a peaceful community in Boulder, Colorado; and Randall Flagg, the nefarious "Dark Man," who delights in chaos and violence. As the dark man and the peaceful woman gather power, the survivors will have to choose between them—and ultimately decide the fate of all humanity.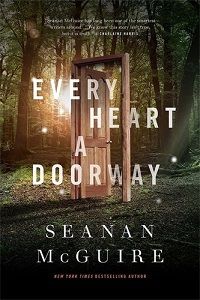 Every Heart a Doorway by Seanan McGuire
Children have always disappeared under the right conditions; slipping through the shadows under a bed or at the back of a wardrobe, tumbling down rabbit holes and into old wells, and emerging somewhere…else. But magical lands have little need for used-up miracle children. The children under Miss West's care understand all too well. And each of them is seeking a way back to their own fantasy world. But Nancy's arrival marks a change. There's a darkness just around each corner, and when tragedy strikes, it's up to Nancy and her new-found schoolmates to get to the heart of things.
No matter the cost.
YA
Legend by Marie Lu
What was once the western United States is now home to the Republic, a nation perpetually at war with its neighbors. Born into an elite family in one of the Republic's wealthiest districts, fifteen-year-old June is a prodigy being groomed for success in the Republic's highest military circles. Born into the slums, fifteen-year-old Day is the country's most wanted criminal. But his motives may not be as malicious as they seem. From very different worlds, June and Day have no reason to cross paths—until the day June's brother Metias is murdered and Day becomes the prime suspect.
I'll Give You the Sun by Jandy Nelson
At first, Jude and her twin brother are NoahandJude; inseparable. Noah draws constantly and is falling in love with the charismatic boy next door, while daredevil Jude wears red-red lipstick, cliff-dives, and does all the talking for both of them. Years later, they are barely speaking. Something has happened to change the twins in different yet equally devastating ways…but then Jude meets an intriguing, irresistible boy and a mysterious new mentor.
If I Should Die Before I Wake by Han Nolan
Hilary hates Jews. As part of a neo-Nazi gang in her town, she's finally found a sense of belonging. But when she's critically injured in an accident, everything changes. Somehow, in her mind, she has become Chana, a Jewish girl fighting for her own life in the ghettos and concentration camps of World War II.

Eleanor & Park by Rainbow Rowell
Bono met his wife in high school, Park says.
So did Jerry Lee Lewis, Eleanor answers.
I'm not kidding, he says.
You should be, she says, we're 16.
Set over the course of one school year in 1986, this is the story of two star-crossed misfits—smart enough to know that first love almost never lasts, but brave and desperate enough to try.
The Hate U Give by Angie Thomas
Sixteen-year-old Starr Carter moves between two worlds: the poor neighborhood where she lives and the fancy suburban prep school she attends. The uneasy balance between these worlds is shattered when Starr witnesses the fatal shooting of her childhood best friend Khalil at the hands of a police officer. Khalil was unarmed. Soon afterward, his death is a national headline. Some are calling him a thug, maybe even a drug dealer and a gangbanger. Protesters are taking to the streets in Khalil's name. Some cops and the local drug lord try to intimidate Starr and her family. What everyone wants to know is: what really went down that night? And the only person alive who can answer that is Starr.
If You Could Be Mine by Sara Farizan
Seventeen-year-old Sahar has been in love with her best friend, Nasrin, since they were six. They've shared stolen kisses and romantic promises. But Iran is a dangerous place for two girls in love—Sahar and Nasrin could be beaten, imprisoned, even executed. So they carry on in secret until Nasrin's parents suddenly announce that they've arranged for her marriage. Then Sahar discovers what seems like the perfect solution: homosexuality may be a crime, but to be a man trapped in a woman's body is seen as nature's mistake, and sex reassignment is legal and accessible. Sahar will never be able to love Nasrin in the body she wants to be loved in without risking their lives, but is saving their love worth sacrificing her true self?
Symptoms of Being Human by Jeff Garvin
Riley Cavanaugh is many things: Punk rock. Snarky. Rebellious. And gender fluid. Some days Riley identifies as a boy, and others as a girl. But Riley isn't exactly out yet. And between starting a new school and having a congressman father running for reelection in über-conservative Orange County, the pressure—media and otherwise—is building up in Riley's life.
On the advice of a therapist, Riley starts an anonymous blog to vent those pent-up feelings and tell the truth of what it's really like to be a gender fluid teenager. But just as Riley's starting to settle in at school—even developing feelings for a mysterious outcast—the blog goes viral, and an unnamed commenter discovers Riley's real identity, threatening exposure. And Riley must make a choice: walk away from what the blog has created—a lifeline, new friends, a cause to believe in—or stand up, come out, and risk everything.
The Secret History of Us by Jessi Kirby
When Olivia awakes in a hospital bed following a near-fatal car accident, she can't remember how she got there. She figures it's because she was in a coma for a week, but as time goes on, she realizes she's lost more than just the last week of her life—she's lost all memory of events that happened years ago. Gone is any recollection of starting or graduating high school; the prom; or her steady boyfriend Matt. Trying to figure out who she is feels impossible when everyone keeps telling her who she was.
The DUFF: Designated Ugly Fat Friend by Kody Keplinger
Seventeen-year-old Bianca Piper may not be the prettiest girl in her high school, but she has a loyal group of friends, a biting wit, and a spot-on BS detector. She's also way too smart to fall for the charms of man-slut and slimy school hottie Wesley Rush, who calls Bianca the Duff—the Designated Ugly Fat Friend—of her crew. But things aren't so great at home and Bianca, desperate for a distraction, ends up kissing Wesley. Worse, she likes it. Eager for escape, Bianca throws herself into a closeted enemies-with-benefits relationship with him. Until it all goes horribly awry. It turns out Wesley isn't such a bad listener, and his life is pretty screwed up, too. Suddenly Bianca realizes with absolute horror that she's falling for the guy she thought she hated more than anyone.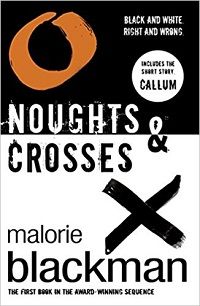 Noughts & Crosses by Malorie Blackman
Callum is a naught, a second-class citizen in a society run by the ruling Crosses. Sephy is a Cross, and daughter of the man slated to become prime minister. In their world, white naughts and black Crosses simply don't mix—and they certainly don't fall in love. But that's exactly what they've done. When they were younger, they played together. Now Callum and Sephy meet in secret and make excuses. But excuses no longer cut it when Sephy and her mother are nearly caught in a terrorist bombing planned by the Liberation Militia, with which Callum's family is linked. Callum's father is the prime suspect…and Sephy's father will stop at nothing to see him hanged. The blood hunt that ensues will threaten not only Callum and Sephy's love for each other, but their very lives.
History is All You Left Me by Adam Silvera
When Griffin's first love and ex-boyfriend, Theo, dies in a drowning accident, his universe implodes. Even though Theo had moved to California for college and started seeing Jackson, Griffin never doubted Theo would come back to him when the time was right. But now, the future he's been imagining for himself has gone far off course. To make things worse, the only person who truly understands his heartache is Jackson. But no matter how much they open up to each other, Griffin's downward spiral continues. He's losing himself in his obsessive compulsions and destructive choices, and the secrets he's been keeping are tearing him apart.
The Game of Love and Death by Martha Brockenbrough
Flora and Henry were born a few blocks from each other, innocent of the forces that might keep a white boy and an African American girl apart; years later they meet again and their mutual love of music sparks an even more powerful connection. But what Flora and Henry don't know is that they are pawns in a game played by the eternal adversaries Love and Death, here brilliantly reimagined as two extremely sympathetic and fascinating characters. Can their hearts and their wills overcome not only their earthly circumstances, but forces that have battled throughout history? In the rainy Seattle of the 1920s, romance blooms among the jazz clubs, the mansions of the wealthy, and the shanty towns of the poor. But what is more powerful: love? Or death?
This Lullaby by Sarah Dessen
She's got it all figured out. Or does she? When it comes to relationships, Remy's got a whole set of rules. Never get too serious. Never let him break your heart. And never, ever date a musician. But then Remy meets Dexter, and the rules don't seem to apply anymore. Could it be that she's starting to understand what all those love songs are about?
The Fault in Our Stars by John Green
Despite the tumor-shrinking medical miracle that has bought her a few years, Hazel has never been anything but terminal, her final chapter inscribed upon diagnosis. But when a gorgeous plot twist named Augustus Waters suddenly appears at Cancer Kid Support Group, Hazel's story is about to be completely rewritten.
The Impossible Knife of Memory by Laurie Halse Anderson
For the past five years, Hayley Kincaid and her father, Andy, have been on the road, never staying long in one place as he struggles to escape the demons that have tortured him since his return from Iraq. Now they are back in the town where he grew up so Hayley can attend school. Perhaps, for the first time, Hayley can have a normal life, put aside her own painful memories, even have a relationship with Finn, the hot guy who obviously likes her but is hiding secrets of his own. Will being back home help Andy's PTSD, or will his terrible memories drag him to the edge of hell, and drugs push him over?
If I Stay by Gayle Forman
In the blink of an eye everything changes. Seventeen ­year-old Mia has no memory of the accident; she can only recall what happened afterwards, watching her own damaged body being taken from the wreck. Little by little she struggles to put together the pieces—to figure out what she has lost, what she has left, and the very difficult choice she must make.
Tiger Eyes by Judy Blume
Davey Wexler has never felt so alone. Her father has just been killed—shot in a holdup at the 7-Eleven near their home. And now her mother has transplanted her and her little brother, Jason, to Los Alamos, New Mexico, to stay with family and recover. But Davey is withdrawn, full of rage and fear and loneliness. Then one day, while exploring a canyon, she meets an older boy who calls himself Wolf. Wolf is the only one who understands her—the only one who can read her sad eyes. And he is the one who helps her realize that she must find a way to move forward with her life.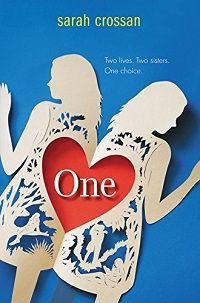 One by Sarah Crossan
Tippi and Grace. Grace and Tippi. For them, it's normal to step into the same skirt. To hook their arms around each other for balance. To fall asleep listening to the other breathing. To share. And to keep some things private. Each of the sixteen-year-old girls has her own head, heart, and two arms, but at the belly, they join. And they are happy, never wanting to risk the dangerous separation surgery. But the girls' body is beginning to fight against them. And Grace doesn't want to admit it. Not even to Tippi. How long can they hide from the truth—how long before they must face the most impossible choice of their lives?
Children's
Roll of Thunder, Hear My Cry by Mildred D. Taylor
Set in Mississippi at the height of the Depression, this is the story of one family's struggle to maintain their integrity, pride, and independence in the face of racism and social injustice. And it is also Cassie's story—Cassie Logan, an independent girl who discovers over the course of an important year why having land of their own is so crucial to the Logan family, even as she learns to draw strength from her own sense of dignity and self-respect.
The Miraculous Journey of Edward Tulane by Kate DiCamillo
Once, in a house on Egypt Street, there lived a china rabbit named Edward Tulane. The rabbit was very pleased with himself, and for good reason: he was owned by a girl named Abilene, who adored him completely. And then, one day, he was lost…
Where the Red Fern Grows by Wilson Rawls
Billy has long dreamt of owning not one, but two, dogs. So when he's finally able to save up enough money for two pups to call his own—Old Dan and Little Ann—he's ecstatic. It doesn't matter that times are tough; together they'll roam the hills of the Ozarks. Soon Billy and his hounds become the finest hunting team in the valley. Stories of their great achievements spread throughout the region, and the combination of Old Dan's brawn, Little Ann's brains, and Billy's sheer will seems unbeatable. But tragedy awaits these determined hunters—now friends—and Billy learns that hope can grow out of despair, and that the seeds of the future can come from the scars of the past.
Bridge to Terabithia by Katherine Paterson
Jess Aarons has been practicing all summer so he can be the fastest runner in the fifth grade. And he almost is, until the new girl in school, Leslie Burke, outpaces him. The two become fast friends and spend most days in the woods behind Leslie's house, where they invent an enchanted land called Terabithia. One morning, Leslie goes to Terabithia without Jess and a tragedy occurs. It will take the love of his family and the strength that Leslie has given him for Jess to be able to deal with his grief.
The Wonderful Story of Henry Sugar and Six More by Roald Dahl
Meet the boy who can talk to animals and the man who can see with his eyes closed. And find out about the treasure buried deep underground. A cleaver mix of fact and fiction, this collection also includes how master storyteller Roald Dahl became a writer. With Roald Dahl, you can never be sure where reality ends and fantasy begins.
The Lorax by Dr. Seuss
Long before "going green" was mainstream, Dr. Seuss's Lorax spoke for the trees and warned of the dangers of disrespecting the environment. In this cautionary rhyming tale we learn of the Once-ler, who came across a valley of Truffula Trees and Brown Bar-ba-loots, and how his harvesting of the tufted trees changed the landscape forever.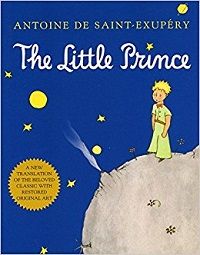 The Little Prince by Antoine de Saint Exupéry
The story of a stranded pilot, an extraordinary little boy, and their remarkable friendship, The Little Prince has become a cherished fable for generations of readers. As enchanting as it is wise, this beloved classic captures the mysteries of the heart and opens us to the meaning of life and the magic of love.
Hachiko Waits by Lesléa Newman
Professor Ueno speaks these words to his faithful dog before boarding the train to work every morning. And every afternoon, just before three o'clock, Hachi is at the train station to greet his beloved master. One day, the train arrives at the station without the professor. Hachi waits. For ten years, Hachi waits for his master to return. Not even Yasuo, the young boy who takes care of Hachi, can persuade him to leave his post.
Where the Wild Things Are by Maurice Sendak
Maurice Sendak's Where the Wild Things Are was published in 1963 to great critical acclaim. Brian O'Doherty of The New York Times said that Mr. Sendak's work, "disguised in fantasy, springs from his earliest self, from the vagrant child that lurks in the heart of all of us."
House at Pooh Corner by A. A. Milne
IM: This book has one of the most devastatingly tragic last lines I've ever read, and I can't even talk about it without tearing up. Here is the Amazon description:
Here you will rediscover all the characters you met in Winnie-the-Pooh: Christopher Robin, Eeyore, Owl, Piglet, Kanga, tiny Roo, and, of course, Pooh himself. Joining them is the thoroughly bouncy and lovable Tigger, who leads the rest into unforgettable adventures. The adventures of Christopher Robin, Winnie-the-Pooh, and all their friends in the storied Forest around Pooh Corner.
Charlotte's Web by E. B. White
Some Pig. Humble. Radiant. These are the words in Charlotte's Web, high up in Zuckerman's barn. Charlotte's spiderweb tells of her feelings for a little pig named Wilbur, who simply wants a friend. They also express the love of a girl named Fern, who saved Wilbur's life when he was born the runt of his litter.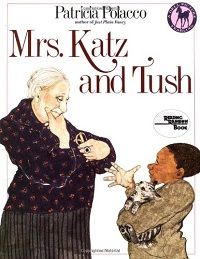 Mrs. Katz and Tush by Patricia Polacco
Larnel doesn't know his neighbor, Mrs. Katz, very well, until he asks her to adopt an abandoned kitten. Mrs. Katz agrees on one condition: that Larnel help her take care of the kitten she names Tush. When Larnel starts spending more and more time with Mrs. Katz to help with Tush, Mrs. Katz tells him stories about coming to America from Poland and about the good times she spent with her late husband. As Larnel grows to love Mrs. Katz, he also learns about the suffering and triumph black history shares with the Jewish heritage.
What are your favorite sad books that make you cry? Want more than 100 because you're a monster? Check out "10 YA Books That Will Destroy You."