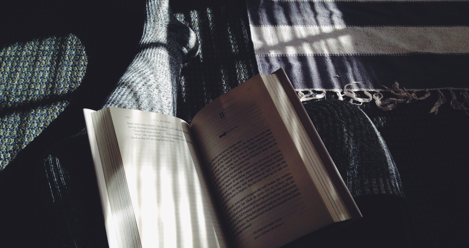 Lists
10 YA Books that Will Destroy You (and You'll Love It)
This content contains affiliate links. When you buy through these links, we may earn an affiliate commission.
I don't seek out books I know will make me sad or cry; it's not my bag. But if you read enough YA books, it's bound to happen. Some books are just too celebrated to ignore, and some jump out of exciting premises to knock you to your knees. Though I don't seek them out, I remember them fondly and know they make me a better person and writer. Here are ten YA books that have destroyed me (and I love them for it.)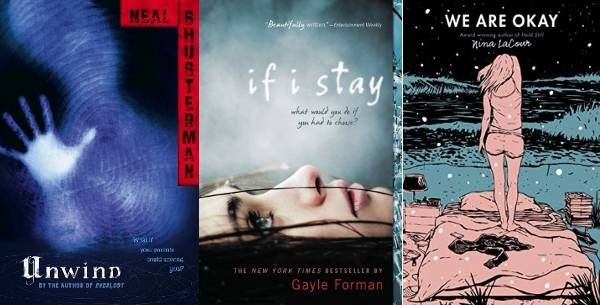 Unwind by Neal Shusterman – "The Second Civil War was fought over reproductive rights. The chilling resolution: Life is inviolable from the moment of conception until age thirteen. Between the ages of thirteen and eighteen, however, parents can have their child "unwound."" (Goodreads) This book just broke me. Not because it's such an unimaginable concept, but because it's so believable.
If I Stay by Gayle Forman – "The story follows 17-year-old Mia Hall as she deals with the aftermath of a catastrophic car accident involving her family."(Wikipedia) I really was totally fine, until Gramps talks to her in private in the hospital room. Then… deep, uncontrollable sobs.
We Are Okay by Nina Lacour – This book is about a college Freshman grieving after losing her grandfather in more ways than one. The publisher isn't kidding when they call it "an intimate whisper that packs an indelible punch." The title is a terrible lie because I am definitely not okay after reading this. And I want some nice handmade soup bowls.
Code Name Verity
by Elizabeth Wein – "Kiss me, Hardy!" If that phrase doesn't send desperate emotions pulsing through your veins, you haven't read this book. This story about two young girls caught up in WWII, one of whom is taken by the Gestapo. I listened to the audiobook and had to pull the car over because I was crying so hard.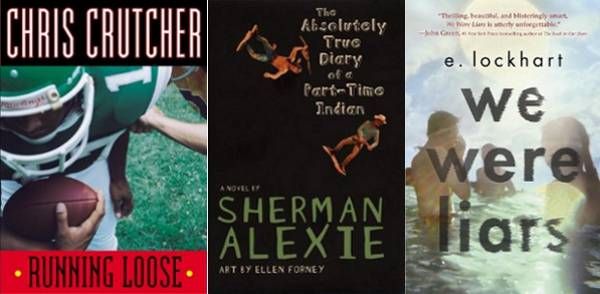 Running Loose by Chris Crutcher – This was an assigned book in my high school English class and all I really remember is stumbling across our shared lawn to my bestie's house, crying my eyes out. But then I couldn't tell her why because I was further along in the book. She did exactly the same thing two days later.
We Were Liars by E. Lockhart – If you're looking for a gut punch in novel form, look no further. This book is about four friends whose friendship leads to disaster. To quote the first chapter's last sentence, "Perhaps that is all you need to know."
The Absolutely True Diary of a Part-Time Indian by Sherman Alexie – "Determined to take his future into his own hands, Junior leaves his troubled school on the rez to attend an all-white farm town high school where the only other Indian is the school mascot." (Goodreads) True story: I once got in a heated argument with a stuffy old dude over this book at a writers conference. He seemed uncomfortable with "children" knowing how many Native Americans in this country live.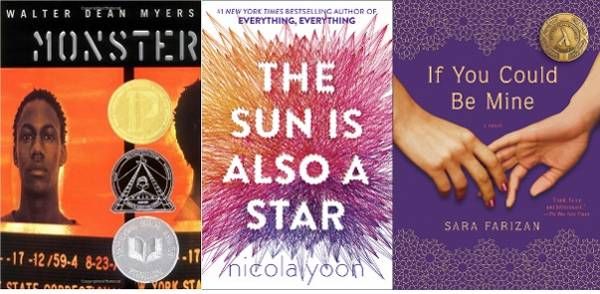 Monster by Walter Dean Myers – "Young, black 16-year-old Steve Harmon, an amateur filmmaker, is on trial for the murder of a Harlem drugstore owner and could face the death penalty." (Scholastic) This book came out 18 years ago, but is still so relevant and important.
The Sun is Also a Star by Nicola Yoon – "Two teens–Daniel, the son of Korean shopkeepers, and Natasha, whose family is here illegally from Jamaica–cross paths in New York City on an eventful day in their lives." (Google Books) I have never rooted so hard for a doomed couple. Just stab me in the heart, Yoon.
If You Could Be Mine by Sara Farizan – "Seventeen-year-old Sahar has been in love with her best friend, Nasrin, since they were six. They've shared stolen kisses and romantic promises. But Iran is a dangerous place for two girls in love." And this book is a dangerous place for anyone with a heart. This book still hurts my heart so much.
Want more YA books? We got you.
Save
Save