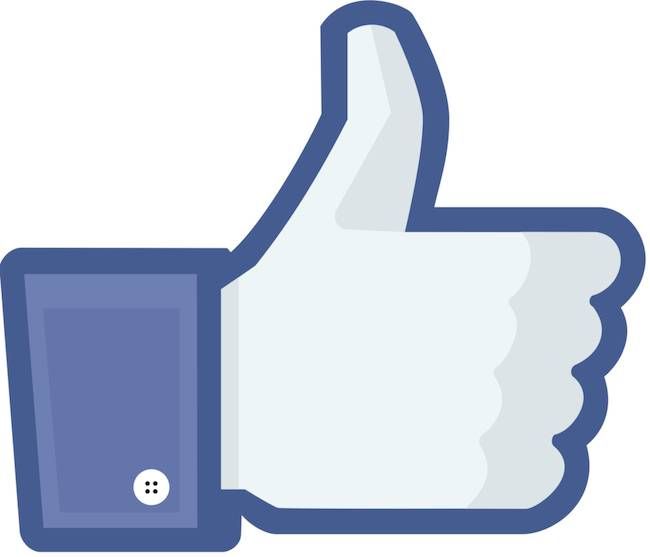 Lists
10 Literary Facebook Pages You Should Like
It's not called FaceBOOK for nothing. Here are ten of the best literary facebook pages.
Whatever your feelings about Amazon, their Facebook page is pretty swanky. There are giveaways, cool bookish photos, and community discussions on serious and important topics such as Mark Twain's outrageous eyebrows.
The Barnes & Noble Facebook page is a great place to find store deals, keep up with the latest news from the book world, and read fun tidbits from the Barnes & Noble blog, such as "Scariest Things to Find in a Borrowed Book" and "5 Fictional Bookstores We Wish We Could Visit."
We obviously have the best Facebook page ever, so if you haven't liked it yet, get on that. Now would be good. What's so great about it? Well, in addition to being a convenient way to keep track of all the awesome new content here at Book Riot, there is always a vibrant discussion (or debate) happening amongst readers. Also, cool graphics.
The Scottish Book Trust had just a small, unassuming Facebook page until one day they created this wicked awesome quiz that tells you which fictional character you are, and the rest is history. There's loads of other fun stuff on this page and Scottish people are inherently cool, so you should definitely check it out.
For YA enthusiasts, Epic Reads has all the latest news about new book releases, movie adaptations (Divergent is taking over this page!), and more awesomesaucery, like this video of Lauren Oliver jumping out of an airplane to celebrate the release of her new book.
Everyone loves ebook deals, and there are lots of places to find them on Facebook. This is one of the more active pages, but there are others such as BookBub and Ebook Deal of the Day (there's also a UK version).
I think this is true of all of us here at Book Riot, and this Facebook page is a utopia of literary quotes, bookish graphics, and a community of enthusiastic readers to interact with.
Merriam-Webster may very well be the most badass dictionary on the planet, and their Facebook page is awesome, too. Enhance your vocabulary with the word of the day or test your knowledge with the daily Quick Quiz. Do you know which five-letter word can describe a type of fish, the lobe of a whale's tail, or a stroke of luck? Well, you do now. Oh, and by the way, there are some other great word-of-the-day pages out there too, like Grandiloquent Word of the Day for people who like to sound smart at parties, and Redneck Word of the Day for those who don't (not that we're trying to encourage stereotyping here people…)
Poetry lovers rejoice! There is a Facebook page for you. Be apprised of the latest happenings in the poetry world and get your daily poetry fix. It's all here.
Urban Dictionary is the connoisseur of colloquialisms, street jargon, and sexual slang. Remember that time you drank too much vodka and woke up with a killer hangover? That's what's called a Russian Morning. Going without underwear might be called "going commando," but did you know that freeballing while wearing army style pants is called "commandoflauge?" No, seriously. Granted, this might not be the best place to look for words you might use in a dissertation, but you can be sure that if it's not in a real dictionary, it's on Urban Dictionary.