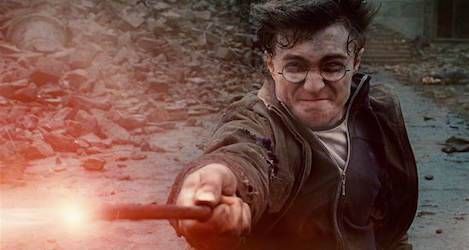 10 Iconic Literary Weapons
This content contains affiliate links. When you buy through these links, we may earn an affiliate commission.
Sponsored by Harry Potter: The Wand Collection from Insight Editions .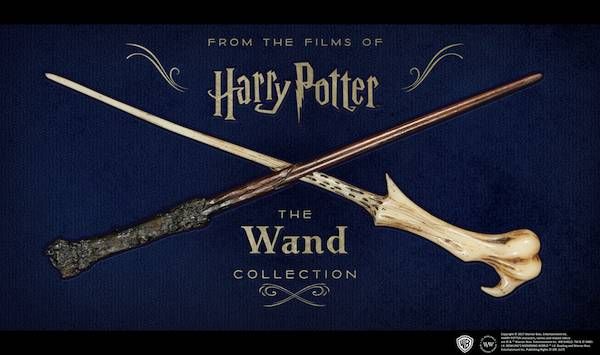 Harry Potter: The Wand Collection is a visual guide to these magical wands, their makers, and the characters who mastered them. Profiles of each wand feature stunning new photography of the original props, wand statistics, insights from the cast and crew, and other filmmaking secrets from the Warner Bros. archive.
This collectible volume is an ideal resource for both wand-wielding veteran fans seeking to learn the history behind these beloved items and a new generation just beginning their journey into the wizarding world.
---
Since the beginning of time, weapons have existed. Maybe the first weapon was a rock that the first man threw to scare away a wild tiger or a boar or a squirrel. (Some people are afraid of squirrels, it could happen.) Or maybe a club used in anger. Weapons are needed for protection against danger. And in the wrong hands, they are used to threaten others with danger.
Literature is filled with weapons. Swords, mostly. (SO MANY SWORDS.) But there are also some really imaginative weapons in books. Giant weapons, magical weapons, even cute weapons. (You'll see.) And not just used for evil, but also for good.
Here is a list of 10 iconic weapons, chosen not only for their familiarity, but for their originality. These are great works by some wonderfully talented writers. I highly encourage you to pick up the source material. And share some of your memorable weapons from literature in the comments.
The Gone-Away World by Nick Harkaway
The Go Away bombs: Like a kind of nuclear weapon, they were created to make their targets cease to exist. Instead they manage to change already existing things and thoughts into horrifying physical matter, which is referred to as "reification."
Ninefox Gambit by Yoon Ha Lee
Shuos Jedao: Disgraced Captain Kel Cheris has the chance to redeem herself and retake the Fortress of Scattered Needles. To do it, she uses an unorthodox method: she downloads the consciousness of Shuos Jedao, a long-dead general. Who happened to have been mad. How well do you think this will go for her?
The Subtle Knife by Philip Pullman
The subtle knife: In the second book of the His Dark Materials trilogy, Lyra and Will steal the knife, which claims two of Will's fingers in the process. The knife can be used to cut through any material it is used on, even the fabric between worlds.
Game of Thrones by George R. R. Martin
Needle: Size doesn't matter: Forged for Arya Stark at the request of Jon Snow, Needle is a small sword suited for the young girl, and will help Arya defend herself, especially after she runs away.
The Sword of Shannara by Terry Brooks
The Sword of Shannara: A magical sword that has been enchanted by druids to reveal the truths of the world, originally forged to defeat the Warlock Lord.
Ring by Koji Suzuki
The videotape: Watching television is bad for your health! The videotape in Ring is possessed by the unstable spirit of a missing girl, and it brings death to everyone who watches it. (No, it's not Bio-Dome. That only makes you wish for death.)
Harry Potter and the Chamber of Secrets by J.K. Rowling
The Sword of Gryffindor: Made by a goblin for Godric Gryffindor, one thousand years before Harry Potter attends Hogwarts, it can be used in the destruction of Horcruxes.
Shadowshaper by Daniel José Older
The chalk: The pen, er, chalk is mightier than the sword! Sierra, the main character, has the ability to magically manipulate art, known as "shadowshaping." She must use her powers to defeat Wick, who wishes to become the most powerful Shadowshaper by killing all the others like him.
The Lord of the Rings by J. R. R. Tolkein
Narsil: The sword of Elendil that is used to get the One Ring from Sauron (that had to hurt) and later reforged by Elrond.
The Weirdness by Jeremy Bushnell
The Neko of Infinite Equilibrium: This adorable little maneki-neko cat statue contains enough power to allow its owner to rule the world, which worries even Satan. In fact, it worries him so much so that he enlists the help of a human to retrieve it.