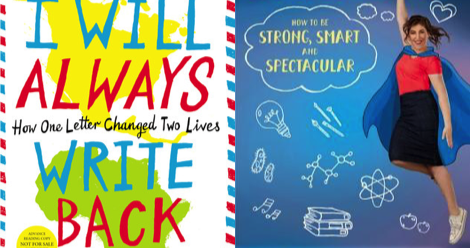 Sponsored by Alexander Hamilton, Revolutionary by Martha Brockenbrough.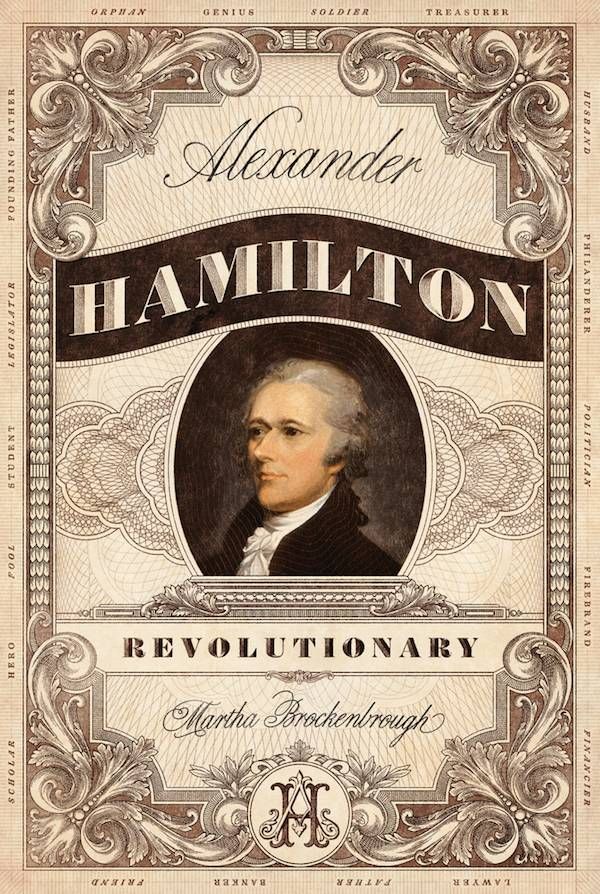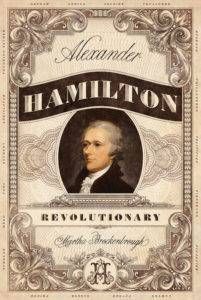 Complex, passionate, brilliant, flawed—Alexander Hamilton comes alive in this exciting biography.
He was born out of wedlock on a small island in the West Indies and orphaned as a teenager. From those inauspicious circumstances, he rose to a position of power and influence in colonial America.
Discover this founding father's incredible true story: his brilliant scholarship and military career; his groundbreaking and enduring policy, which shapes American government today; his salacious and scandalous personal life; his heartrending end.
Richly informed by Hamilton's own writing, with archival artwork and new illustrations, this is an in-depth biography of an extraordinary man.
---
For the last several years, the world of young adult nonfiction has been expanding rapidly, which means there are a ton of great books for readers of all ages to consider picking up.
For the purposes of this list of 10 great books, I focused on titles that hit the older end of of the YA spectrum, and that were originally written for young adult audiences (so, no YA adaptations of adult nonfiction). I also skipped over comics and graphic novels, which could be another list altogether. With those caveats, let's jump in to 10 great works of YA nonfiction:
The Family Romanov by Candace Fleming
The story of the Romanovs, the last royal family of Russia, is one that's always seemed too strange to be true. In this book, Fleming covers the family's undoing, from Rasputin to their extravagance in the face of poverty, to the family's eventual imprisonment and execution in 1918.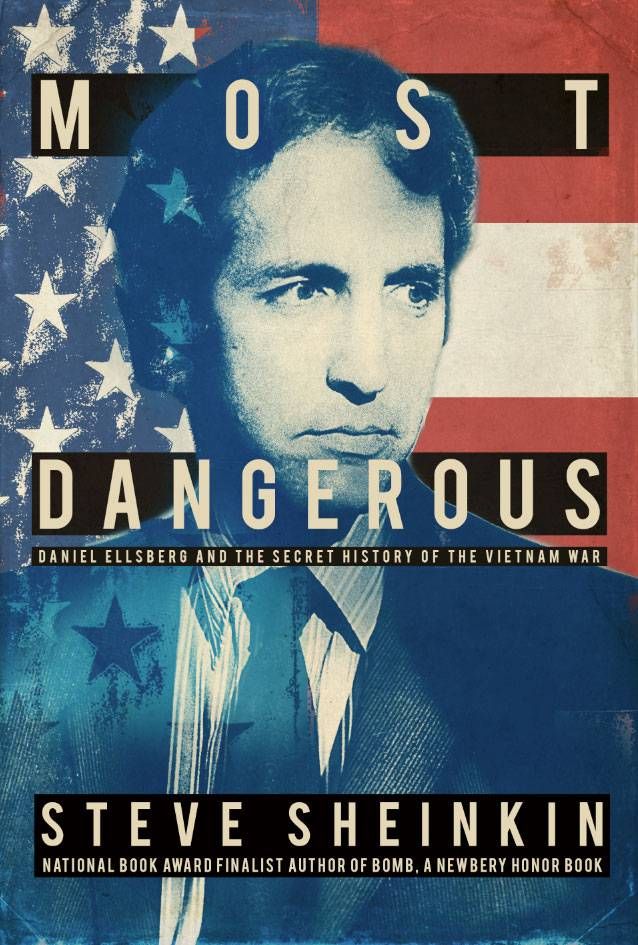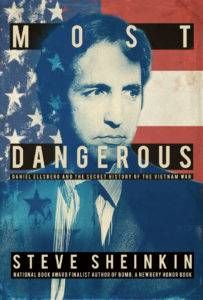 Most Dangerous by Steven Sheinkin
If you're itching for another look at the story of the Pentagon Papers, Most Dangerous could be that book. Sheinkin chronicles the story of how government analyst Daniel Ellsberg became "the most dangerous man in America" after releasing the government's top-secret report on the Vietnam War.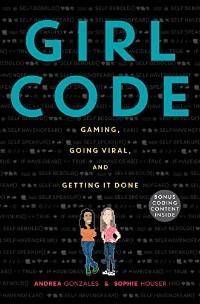 Girl Code by Andrea Gonzales and Sophie Houser
Gonzales and Houser met as teenagers at Girls Who Code summer camp, where they teamed up to create a video game that went viral. The two coders share their story, along with a look inside the tech industry and why girls should look into coding and computers for their future careers.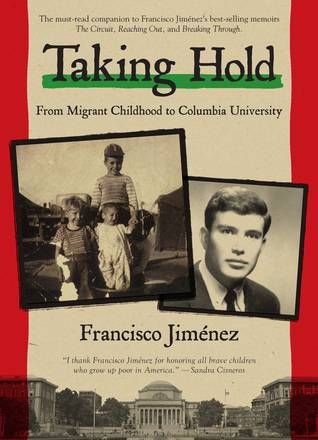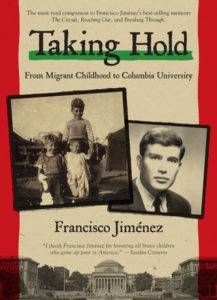 Taking Hold by Francisco Jiménez
Taking Hold is the fourth book in Jiménez's memoir series, chronicling his life growing up as a Latino in the United States. This volume begins when Jiménez decides to leave his life—family, culture, girlfriend—in California to attend Columbia University in New York.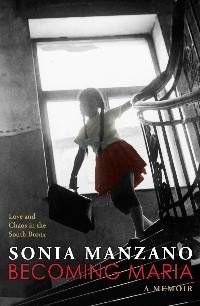 Becoming Maria by Sonia Manzano
Growing up, Maria was one of my favorite characters on Sesame Street. In this memoir, set in the Bronx in the 1950s, the actress who portrayed Maria writes about the daily life of her Latino family and her dream of becoming an actress.
I Will Always Write Back by Martin Ganda and Caitlin Alifirenka
We all remember elementary school exercises writing to students from around the world. What if that letter actually turned into something more? That's the story that Ganda and Alifirenka share in I Will Always Write Back, a look at six years of correspondence that changed both of their lives.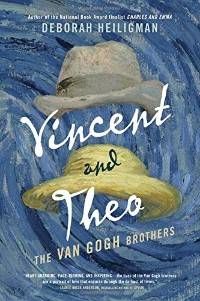 Vincent and Theo by Deborah Heiligman
Brothers Vincent and Theo Van Gogh had a deep friendship that helped shape both of their lives. Theo, himself a well-known art dealer, guided and supported Vincent as he found his path as a painter. Heiligman writes about their lives together using the more than 650 letters Vincent wrote to Theo during throughout their lives.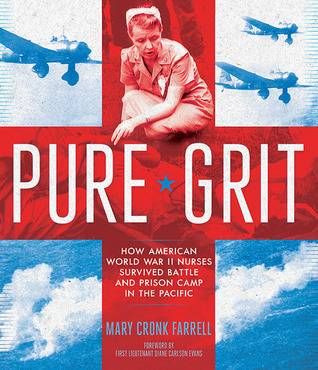 Pure Grit by Mary Cronk Farrell
In the late 1930s and early 1940s, many American women signed up to be U.S. Army nurses. But their peacetime duty changed dramatically after the attack on Pearl Harbor in December 1941. Suddenly, nurses serving in the Philippines were tasked with treating mortally wounded soldiers, and at risk of capture by the Japanese.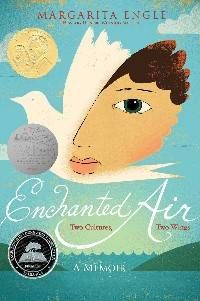 Enchanted Air: Two Cultures, Two Wings by Margarita Engle
Enchanted Air is a memoir in poetry, about Engle's childhood split between Cuba, her mother's home, and Los Angeles, where she spends most of her time. As the Cold War intensified with revolution in Cuba and the Bay of Pigs Invasion, Engle must face the tension between the homes that she loves.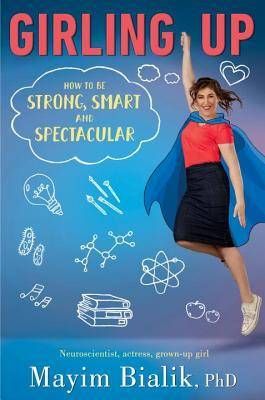 Girling Up by Mayim Bialik
Girls and science, for the win. Actress Mayim Bialik, probably best known for her role on The Big Bang Theory, explores the challenges of being a teenage girl through the eyes of a scientist by sharing data, personal experience, and other anecdotes.
Save