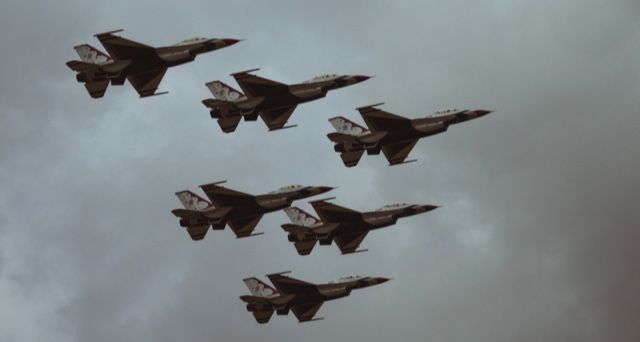 Lists
8 Memoirs About Surviving the Horrors of War
This list of war memoirs is sponsored by What They Meant for Evil by Rebecca Deng published by FaithWords, an imprint of Hachette Book Group.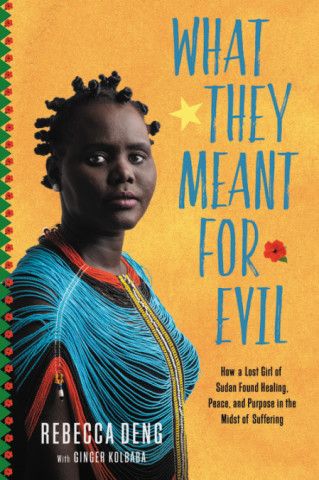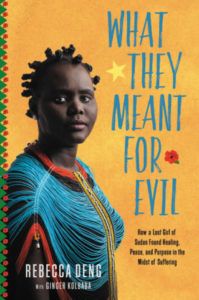 Many stories have been told about the famous Lost Boys, but now for the first time, a Lost Girl shares her hauntingly beautiful and inspiring story. One of the first unaccompanied refugee children to enter the U.S. in 2000, after South Sudan's second civil war took the lives of most of her family, Rebecca's story begins at the age of four, when her village was attacked. Fleeing from gunfire and dodging life-threatening predators and soldiers alike, her story is a captivating portrait of a child hurled into wartime, and how she came to America and found a new life.
---
War is hell, so they say. Memoirs from people who survived, and may not have participated, are necessary to read to understand the human toll that these large-scale country conflicts cause. War is not a game, and there are human costs every moment. These memoirs tell the stories of the people who survived, by whatever game of chance was happening.
A Long Way Gone: Memoirs of a Boy Soldier by Ishmael Beah
Written with intense clarity, Ishmael Beah looks back on his time as a child soldier in Sierra Leone. This book was one of the first memoirs about being a child soldier, as opposed to a profile written by a journalist. Ishmael Beah explains the moments that children who were handed assault rifles were still children in many ways, still playing and fundamentally broken up by drugs. As Beah has said, there was a Sierra Leone before the war, and there is one after the war. The children who were forged by this war were inevitably changed, and Beah's memoir is an extremely important first-person narrative for understanding the toll of violence on a young boy.
I Saw It: The Atomic Bombing of Hiroshima: A Survivor's True Story by Keiji Nakazawa
Keiji Nakazawa uses manga style to communicate the intense horror of the atomic bomb dropped on Hiroshima. This incomprehensibly violent event is rendered with terrifying beauty by Nakazawa's artistic style. His account of the on-the-ground experience is sharply told, obviously made clearer by the traumatic event. I believe this comic should be required reading in any U.S. history class to clarify the horrors that the United States government enacted during World War II. The human toll of large-scale bombings such as this must be felt and understood.
First They Killed My Father: A Daughter of Cambodia Remembers by Loung Ung
Since adapted into a Netflix film written by Loung Ung and Angelina Jolie, this gripping account of the Khmer Rouge army of Cambodia manages to display the horrors of this wartime and end up in a hopeful place. Ung ended up reunited with her surviving family, but it was not an easy journey for any of them to get there. We follow Loung from her childhood as the daughter of a government official in Phnom Penh, then to the terrifying work camp where she was forced to become a child solider. The hopefulness with which Loung Ung leaves her readers is a beautiful grace note to a harrowing story.
Marzi: A Memoir by Marzena Sowa and illustrated by Sylvain Savoia
The personal and political are intertwined beautifully throughout Marzena's memoir of girlhood in communist Poland. Born in 1979, Marzi was just a child during the martial law period of 1981–1983, enacted by the authoritarian government. Savoia's illustration evokes the raw sensitivity of Marzi's childhood with Marzi's big eyes and colorful attire, while she is often surrounded by a gray, uncompromising world. It is a bleak reminder of how life marches on during periods of authoritarian control, and how children make their way through the madness of a country overrun with political unrest.
They Called Us Enemy by George Takei, Justin Eisinger, Steven Scott, and illustrated by Harmony Becker
This graphic interpretation of George Takei's childhood in a "relocation center" is distinct from the rest of the memoirs on this list in that he wasn't surviving a war in the same way, but dealing with the legalized racism of his home country. The U.S. government turned on people like Takei and his family for years, forcing them to live in deeply uncertain and oppressive circumstances. From these early days to his starring role on Star Trek and beyond, Takei has led a remarkable life. Becker's illustrations bring affecting liveliness to the stories. Like Keiji Nakazawa's comic, this graphic memoir is a necessary read for any U.S. history class.
I Am Malala: The Story of the Girl Who Stood Up for Education and Was Shot by the Taliban by Malala Yousafzai and Christina Lamb
Malala Yousafzai has pushed into the public consciousness in a way never expected by her attackers when she was a young girl. She's pursuing her college education these days, a triumphant continuation of her life story. The intensity of the moment from which her global fame arose should also not be ignored. Although in the United States, students are now subject to the constant specter of gun violence, Malala's situation of being targeted as a young girl seeking an education struck a chord with millions of people. She is still looked up to by young people all over the world, and she handles that responsibility with the utmost grace. The book also colors in her personality, allowing her actual childhood to have prominence. One of my absolute favorite parts is her convalescence in the hospital and how she relates to the nurses who seem to barely understand her. Still a must-read.
Madness Visible: A Memoir of War by Janine di Giovanni
Although Janine di Giovanni was a foreign correspondent on the ground during the breakup of Yugoslavia, the horrors of war did not respect the ideal of journalistic objectivity. Di Giovanni herself was caught in raids and bombings, and saw firsthand some of the unbelievable cruelty from the competing armies. She observed the complete numbness of soldiers to the violence they were inflicting, and the toll it took on all the citizens. This book is important for understanding the sometimes arcane-felling conflict in the Balkans in the 1990s.
All But My Life: A Memoir by Gerda Weissmann Klein
Originally published in 1957 and reissued in 1992, this book follows the intensity of young Gerda's life under the brutality of the Nazis. Although allowed to stay in Poland for a short time, Gerda and her family were eventually separated and sent to German concentration camps. In the camps, Gerda and her friends force a lightness and community that seemed impossible. This memoir and its closeness to the actual moment of the atrocities is an important look back into the reality of Nazi cruelty and the immediate trauma they caused across Europe. Looking at the moment as it was actually felt is deeply important to the ethos of empathy and not allowing wars of this magnitude to occur again.
---
At this moment in time, politicians across the world are playing with human lives in deeply punishing ways. Putting together this list kept calling to mind the very real images I see every day of suffering children and people. Now is definitely the time to donate to RAICES Texas, Border Angels, and the Florence Project.