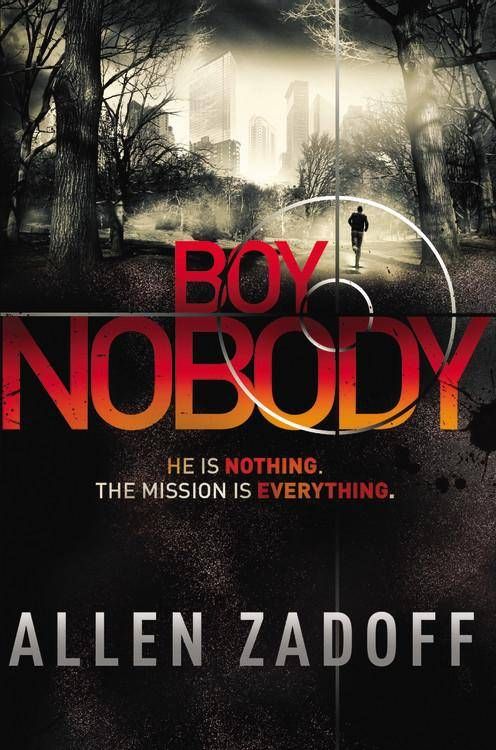 In this edition of Trailer Face-Off, we're looking at two different approaches taken in the trailer for BOY NOBODY by Allen Zadoff. The book has been described as "A Bourne Identity for YA." Here's the synopsis:
Boy Nobody is the perennial new kid in school, the one few notice and nobody thinks much about. He shows up in a new high school in a new town under a new name, makes a few friends, and doesn't stay long. Just long enough for someone in his new friend's family to die-of "natural causes." Mission accomplished, Boy Nobody disappears, moving on to the next target.

But when he's assigned to the mayor of New York City, things change. The daughter is unlike anyone he has encountered before; the mayor reminds him of his father. And when memories and questions surface, his handlers at The Program are watching. Because somewhere deep inside, Boy Nobody is somebody: the kid he once was; the teen who wants normal things, like a real home and parents; a young man who wants out. And who just might want those things badly enough to sabotage The Program's mission.
Both trailers detail Boy Nobody's mission, but they do it from different perspectives. One shows the audience what it's like to be the kid on the receiving end of the call. The other treats the audience as if it is the boy receiving the assignment. Which approach works best?
From the BOOKSMOVIESTV YouTube channel:
[youtube]https://www.youtube.com/watch?v=8kTLh2u5BP4[/youtube]
From the ORCHARD BOOKS YouTube channel:
[youtube]https://www.youtube.com/watch?v=clJ25uwIer8[/youtube]
Which trailer makes you want to run out and buy a copy? Do you think it will live up to the Bourne comparison? Let us know in the comments below.
_________________________
Sign up for our newsletter to have the best of Book Riot delivered straight to your inbox every two weeks. No spam. We promise.
To keep up with Book Riot on a daily basis, follow us on Twitter, like us on Facebook, , and subscribe to the Book Riot podcast in iTunes or via RSS. So much bookish goodness–all day, every day.