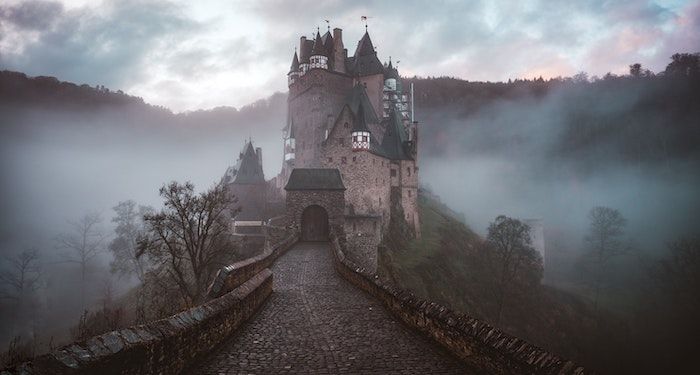 Lists
25 Of The Top Fantasy Books On Goodreads
If you're a new—or old—fantasy reader, you might be wondering what the top fantasy books are. It's a reasonable question. It makes sense to begin with what's popular if you're starting out in the genre. Or maybe you're just curious to see how mainstream your preferences are.
But in trying to answer this question, you'll immediately run into problems. How do we determine what makes a top fantasy book? Sales? Let's be honest. Some bestselling books may not be that good. We can use ratings but as Rioter Tasha discovered when she looked at the highest rated books on Goodreads, reader-generated rankings and lists lead to other problems. The actual number of ratings might be too low. A book with more ratings may garner more lower ratings simply because of the increased reader pool. Many excellent series populate the fantasy genre, and the longer the series, the more readers the first book is likely to have. There's also no denying that certain authors dominate the genre. And if those authors happen to be prolific, their books are going to be highly rated due to their exuberant fanbase.
How I Put Together a List of Top Fantasy Books
In putting together this list, I used Goodreads and looked at a variety of metrics. It's not scientific. There's no math involved. I considered the number of ratings, the spread of ratings, and the year of publication. Fantasy is such an established genre, and one of the most popular on Goodreads, so older books have a distinct advantage over newer books.
I focused on single books, not boxsets. I only included one book per series (usually the first book because I know my fantasy readers and I know how hard it is for us to read out of order), and I picked only one book per author.
Did I overlook some novels? Probably. You might think a specific title absolutely belongs on a list of top fantasy books. Or, remembering that I limited this list to only one book per author and only one book per series, you might think another selection from that author or series is a better choice. That's okay. In the end, this list is just a starting point.
The Top Epic Fantasy Books
When we think of the fantasy genre, we usually think of epic fantasy. Important quests to save the world. Royal families fighting for control of the kingdom. Spectacular magic battles. The aesthetic established by J.R.R Tolkien's Lord of the Rings, let's just say.
Find even more of our epic fantasy recommendations here.
Contemporary Fantasy Books
While the fantasy genre often conjures images of dragons and wizards, fantasy need not take place in alternate worlds. They can take place in our world.
Find more contemporary (or low) fantasy novels here.
Urban Fantasy Books
The sister sub-genre to contemporary fantasy, urban fantasy experienced a boom in the 2000s and early 2010s. It's since contracted and stabilized—although I'd argue we're seeing a revival featuring more diverse casts and authors—but here are a couple stand-out top fantasy books from that prior era.
Find more of our urban fantasy recommendations here.
Top Fantasy Books for Young Readers
Do your children love fantasy? We got 50 of our top fantasy books for kids here.
Young Adult Fantasy Books
You knew it was coming. Young adult books are booming, and the fantasy genre makes up a huge chunk. More to the point, it has an enormous presence on Goodreads. But given those things, I can see why a primer of the top fantasy books for this age category might be necessary.
Find even more YA fantasy picks here!
Post-Apocalyptic Fantasy
I must make a confession. I have a weakness for fantasy takes on the end of the world. A lot of apocalyptic stories approach the concept from a science fiction angle or even a horror one. Fantasy ones are a rarer but always worth looking at. Find 20 more recommendations in this subgenre here.
The Award-Winning Top Fantasy Novel
---
To find even more fantasy recommendations (we've got loooots), check out our sci-fi and fantasy podcast, SFF Yeah or subscribe to Swords & Spaceships, our email newsletter about all things in the world of science fiction and fantasy.