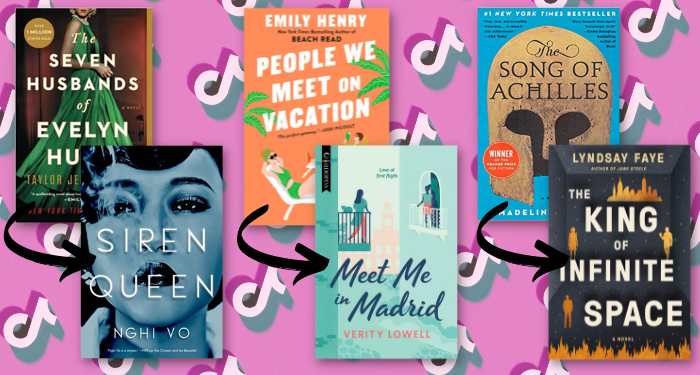 Lists
If You Liked This TikTok Favorite, Read This Book Next
This content contains affiliate links. When you buy through these links, we may earn an affiliate commission.
Over the past few years, TikTok has become an excellent place for finding book recommendations. It's helped build excitement for newer releases and bring a larger audience to under-the-radar reads. My younger sister, who was not a big reader growing up, devoured Colleen Hoover's It Ends With Us because of BookTok and has since been able to find more books that she enjoys.
Sometimes, however, TikTok falls into the same trap as many other social media platforms: it recommends the same set of books to the point where others get overlooked. This can make it hard to find more recs that fit what you personally look for in a story once you have found a book you really click with. The TikTok algorithm limits this to some extent, but especially if you are new to BookTok, it can be hard to find recommendations that really fit what you like to read.
In this list, I've rounded up nine of the most popular books on TikTok and paired each one with a recommendation. Each one touches on themes or settings that are reminiscent of its readalike pairing while standing out with a story that is wholly unique.
New to BookTok but not sure where to start? After you've found your next book recommendation, check out this overview of bookish TikTok challenges and trends you can join.
---
Looking for more read-alikes for popular TikTok books? Check out these witty and heartwarming romcom recommendations for fans of Red, White, & Royal Blue.