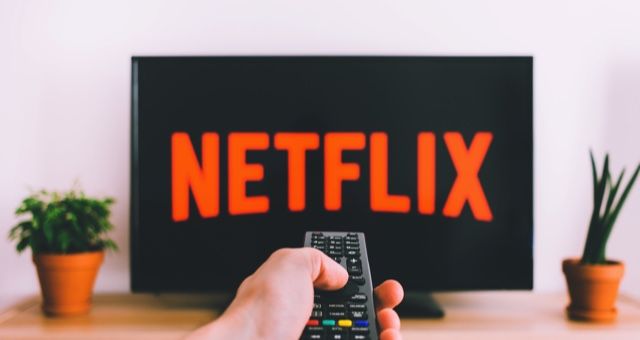 Fiction
These Fictional Books From TV Shows Are Now Real Novels
This content contains affiliate links. When you buy through these links, we may earn an affiliate commission.
Books have served as the inspiration for countless TV shows. But on rarer occasions, it can also work the other way around. Though they may have started out as fictional plot points on beloved series like Veep and Parks and Recreation, these books—"written" by some of your favorite small screen characters—have since been published in real life and are now available to purchase in bookstores and online.
Though this form of TV-to-print publication doesn't happen all too often (which also explains why there aren't many authors of color or women on this list), it has seemed to become a growing trend in recent years. And we may see more of it in the future. After all, boundaries between formats are becoming increasingly blurry these days. Plus, it is a fun way to spend some more time with your favorite TV characters.
From Selina Meyer's memoir to Leslie Knope's ode to her hometown, here are some fictional books from TV shows that became real-life novels:
Can't get enough of Veep's Selina Meyer? Check out this memoir of her tumultuous year in office. As fans will remember from the show, Meyer's book became a major focus of season six (although her personal scandals largely overshadowed its release). Now, you can buy it for yourself. Credited to Meyer (but really written by series showrunner David Mandel and executive producer Billy Kimball), the book provides an intimate account of Meyer's journey to the White House and her role as "America's first female president that we know of."
If you watch cult favorite Jane the Virgin, you know the show's fictional heroine, Jane Villanueva, and her journey as a writer. Jane spends several seasons building her career before finally publishing her debut novel, Snow Falling. And now thanks to Simon & Schuster, the romance book is available to purchase in real life. The book features an author bio and photograph for Jane. But the novel's actual writer, Caridad Piñero, does get a shout-out.On the back, Piñero quoted as saying, "Jane's novel is so much fun I wish I'd written it myself!"
Younger fans may have been intrigued by the premise of Marriage Vacation, the novel that played a big role in the show's 4th season. The tell-all chronicles the relationship between Empirical Press boss Charles and his ex-wife, who leaves their family to go on a journey of self-discovery. Though told from the perspective of Jennifer Westfeld's Pauline Turner Brooks, it's actually written by Charlotte Walsh Likes to Win author, Jo Piazza.
As the characters discuss on the series, the book features plenty of juicy details. And yes, that includes the much-discussed steamy scene on page 58. You can read it for yourself in the real-life, published version, which hit shelves last summer.
Anyone who watched How I Met Your Mother will remember the bro code, the code of conduct that Barney Stinson ascribes to almost religiously. But did you know you can actually read all 150 of the so-called "laws of Bro-dom" in paperback form? This book chronicles all the rules and regulation that, as Barney insists, date all the way back to the American Revolution and that he definitely didn't just completely make up himself.
Thought you knew all there was to know about the Midwestern town of Pawnee? Think again. Credited to Leslie Knope of Parks and Recreation (but actually overseen by executive producer Mike Schur and radio producer Nate DiMeo), this book takes readers on a hilarious tour through her hometown, including reviews of local bars and commentary by some of its colorful residents. It also takes a look at the most notable events in the city's history (including that ongoing raccoon infestation).