RJS: Cupcake, I was looking through our archives the other day, and we've written 19 posts together! That's, like, enough in internet years to make us life partners. How do you think we should celebrate this 20th post–weekend at a B & B, fancy meal, snuggle by a fireplace?
LH: I think we should get matching tattoos of a famous ginger. Who should it be? Eric Stoltz? Lizzie Borden? Anne of Green Gables?
RJS: David Caruso? He does know how to take off sunglasses like a boss….Pippi Longstocking? Oh, oh, I know! We should make ourselves honorary Weasleys! Then we'd get cloaks and wands and owls and magic to go with our ginger-ness. Do you think the Sorting Hat would put us in the same house?
LH: I think it would try and keep as far from each other as it could – two gingers are more powerful than one.
RJS: So we'd have to sneak around to get our quality time together. The thrill of danger! Accio, Well-Readhead. Speaking of being well-read, what are you reading now?
LH: I have been on a crazy YA kick. Now that I'm back at RiverRun full-time, I'm trying to reacquaint myself with the young adult section. There is some awesome stuff out there! My favorites have been Unwind, Shadow and Bone and Seraphina. And you?
RJS: I'm all over the place lately! I just read Lightning Rods by Helen DeWitt. It's a satire about a guy who invents what is essentially a fancy glory hole set-up for companies to install in their restrooms in order to provide employees (namely male employees) with a way to relieve their sexual tension during the workday. It was crazy and hilarious, and I really liked it. I've also just finished In a Lonely Place by Dorothy B. Hughes–it's basically the 1947 precursor to Gone Girl–and I'm making my first foray into epic fantasy with Kushiel's Dart by Jacqueline Carey. Have you read anything lately that's been a stretch for you? Busting out of any comfort zones?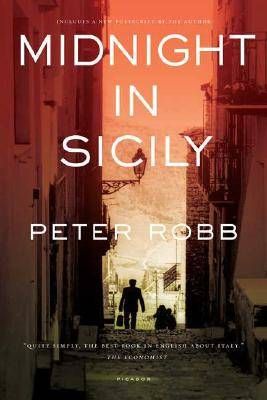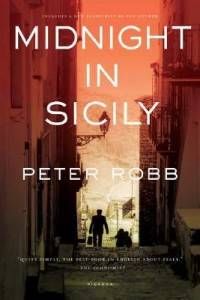 LH: I don't think I have a comfort zone as a reader – I'll read anything if it looks interesting, or comes highly recommended to me by someone whose opinion I trust. And sometimes even just an enthusiastic recommendation works. This past week I bought Escape from the Deep, about a submarine tragedy; Midnight in Sicily, about, er, Sicily; Unwind, a YA novel about a future where parents can have their kids 'unwound'; and The Custom of the Country, an Edith Wharton novel. These were all recommended to me by customers at the bookstore. I'm excited to read them – it's fun to be on the other side of the recommendation fence for a change.
RJS: It's so awesome that you not only have customers who want to share recommendations with you, but that you trust their taste. Do you put them through a screening process before you give braintime to a book they suggest?
LH: Not at all – I just respond to their enthusiasm. Customers trust me to make suggestions – I feel I should return the favor once in a while.
RJS: I'm really trying to make openness my default attitude about book recommendations, but I haven't reached quite the ninja level you're at it. It's something to shoot for, and it's one of the things that makes me love having booksellers as friends. Y'all are adventurous! Speaking of, Joe Hill just tweeted (like, as I was writing this), "reading widely is life's cheat code." I think I'm going to make that my mantra. Or my new year's resolution for the next 40 years.
You said earlier that you don't have a comfort zone as a reader, and I totally believe that. Are there areas you want to read more widely in?
LH: I'd just like to read more nonfiction -it was actually my resolution this year. I usually read one nonfiction book for every five fiction books. This year I have brought it closer to one in three. Mostly, I just want to read MORE. I'm at 130 books for the year so far.
Are there areas you want to read more widely in?
RJS: Holy cats, Lib! 130 already is freaking amazing. Teach me your ways! In general, I want to read more genre fiction. Every time I've tried a new genre, or a new take on genre, recommended by a friend, I've felt like Aladdin put me on his magic carpet and showed me a whole new world. I'm equal parts sorry that it's taken me this long to start putting my money where my mouth is in terms of being a well-rounded reader and happy that I didn't hold out any longer.
LH: You know what I never get tired of? Reading an older book and having it rock my world. I just read The Prime of Miss Jean Brodie by Muriel Spark and it was fantastic! Very Jane Bowles and Barbara Comyns.
RJS: That IS a good feeling. You know what I never get tired of? Having these chats with you. Whaddya say we have 20 more?
LH: Of course! I can't believe we've already done 20 posts – what's the traditional gift for the 20th? Teflon? Adamantite? Very small rocks?
RJS: Matching literary tattoos? Actually, I think the traditional gift is China. Bor-ing (and I hate doing dishes). Let's just celebrate our first anniversary–the paper anniversary–over and over again. With books! Forever books! ::cues up 'Feels Like the First Time'::
LH: *Carlton dance*
What's shaking your tailfeathers these days, readers? And any requests for the next 20 installments?