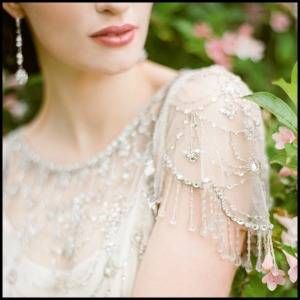 This content contains affiliate links. When you buy through these links, we may earn an affiliate commission.
This post is sponsored by The Marriage Season by Linda Lael Miller.
Since Hadleigh, Melody and Bex—the best of best friends—entered into a marriage pact, two of them have found (and married) the men of their hearts. But Bex doesn't think she'll be as fortunate as the others. Her own first love died years ago in a faraway war, and Bex has lost hope for a happy marriage of her own. She concentrates on her business, a successful chain of fitness clubs, instead.
Then, when single father Tate Calder comes to Mustang Creek with his two sons in tow, who befriend Bex's eight-year-old nephew, she and the handsome, aloof newcomer are constantly thrown together. But is the marriage season over? Or can a man with doubts about love be the right husband for a woman who wants it all?
____________________
It's that time of year. Yep, that's right. Wedding season. Whether you love 'em or hate 'em, weddings are a physical celebration of love, which makes them perfect settings for romance novels.
The Appeal:
Weddings bring together all sorts of people. Crazy relatives, single friends, mild acquaintances invited for the purpose of more gifts. All of these characters are bound to have their opinions on the nuptials and especially marriage in particular. It's a great foundations for a colorful cast and diverse personalities, which is probably why they're so much fun to read (and write).
Having a common setting like a wedding helps prevent characters from being out place, especially in the case of having opposites attract. While a blue-collar guy and a socialite heroine may not frequent the same haunts back home, they may be thrown together because their friends are getting married. Love also tends to make people go bananas. Some people are just in love with love and will eat up holy matrimony with a damn spoon. Others begrudgingly attend weddings out of a sense of duty and obligation.
It also helps that weddings have a lot of fun details (exotic locations, rustic decorations, dresses to die for, etc.), but in a very high-stress, emotional setting. They're one of my favorite tropes. Can you tell?
The Pitfalls:
Weddings don't last forever. Thank god. They start at a specific time and when the ceremony is over, everyone gets to go home. Romances work on the promise of a happily ever after, giving authors the task of making sure the couple gets together and works through the main source of their conflict before the wedding clock reaches zero. Sometimes, this can add to the tension, knowing that two characters have to return to their respective lives, but it can also make the romance feel rushed (much like my general complaint where novellas are concerned).
This isn't so much a con, but some people just really hate weddings. If you hate weddings IRL, then there might be a good chance a romance set at one might not be for you. While I love this particular trope, I do prefer my romances on the edgier side. Oozing with angst. Weddings are typically a happy occasion and they can be a little too saccharine for my tastes.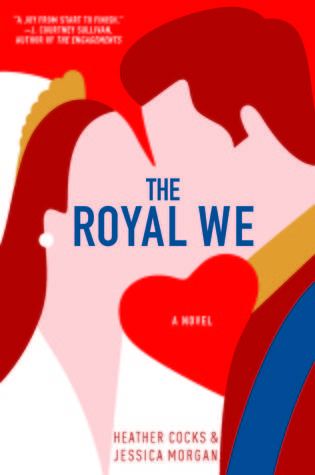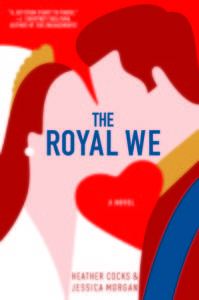 Recommendations:
The Royal We by Heather Cocks and Jessica Morgan
Written by The Fug Girls, Heather Cocks and Jessica Morgan, The Royal We capitalizes on America's obsession with royal weddings. I wouldn't say the book is satirical, but there's definitely some winking and elbowing going on. Readers will definitely be able to point out which characters are based on real life royals. A modern fairy tale at its core, the larger-than-life circumstances of this wedding are hilariously charming. For readers who are just dipping their toes into romance, this is a good starter book for the wedding trope.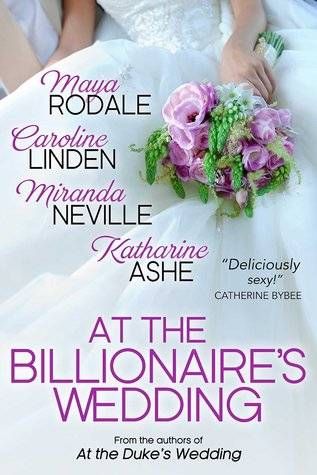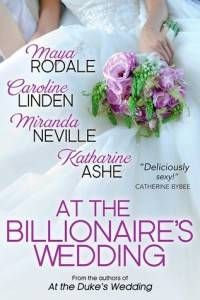 At the Billionaire's Wedding by Maya Rodale, Caroline Linden, Katharine Ashe, and Miranda Neville
I have a love/hate relationship with novellas. I typically do not like them as standalone pieces, but love them in a larger work, like an anthology. At the Billionaire's Wedding is a contemporary romance anthology that takes place at, wait for it…a billionaire's wedding. The set up is a little corny, but the individual stories are really sweet and well-paced. My favorite out of the four is "Will You Be My Wi-Fi?" by Caroline Linden. Though the authors in this anthology usually write historical romances, they have no issues writing contemporary stories. I also think this is a great way for readers to expose their tastes to multiple authors at once.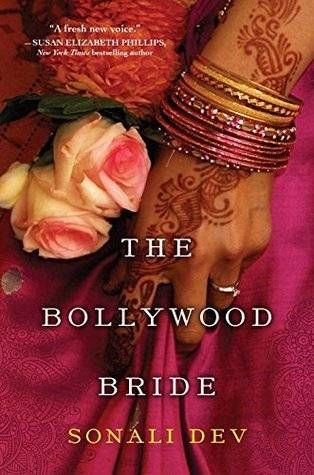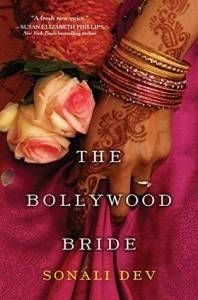 The Bollywood Bride by Sonali Dev (Released September 29)
This book isn't out yet, but it's one of my most anticipated books this season. Sonali Dev wrote an amazingly diverse romance with A Bollywood Affair, and she returns to the series this fall with The Bollywood Bride. I'm also reasonably certain that this book can be read on its own. Ria, a Bollywood actress known as the "Ice Princess," travels to Chicago for her cousin's wedding. There, she is reunited with Vikram, her old boarding school confidant and former lover. However, Vikram still harbors some feelings regarding Ria's stardom and the destruction of their relationship. I am so damn excited for this.
Are you a fan of the wedding setting? Tell me your favorites!