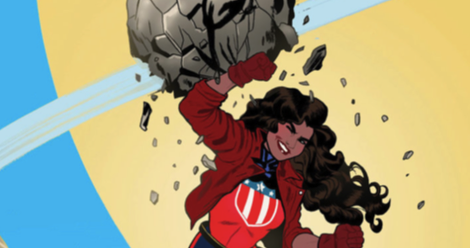 This content contains affiliate links. When you buy through these links, we may earn an affiliate commission.
If you were only familiar with the Marvel universe through the movies, you could safely assume gay people don't exist there. Yet in the comics themselves this is far from reality. Queer Marvel characters, especially in the recent decade, have come a long way. As Marvel adds new heroes to the cinematic universe in its next phase of development, it has a chance to finally introduce a canonically queer character to the superhero big screen.
(Yes, I know in Deadpool 2 we got Yukiyo and Negasonic Teenage Warhead. Though they are beyond adorable, they got about 5 minutes of combined screen time, and Marvel can do better.)
Luckily for the directors who eventually take up the task, there is plenty of source material to choose from. What follows are just a few of the growing cast of queer Marvel characters. Hopefully the films will catch up with their source material sooner rather than later.
new additions
America Chavez, aka miss america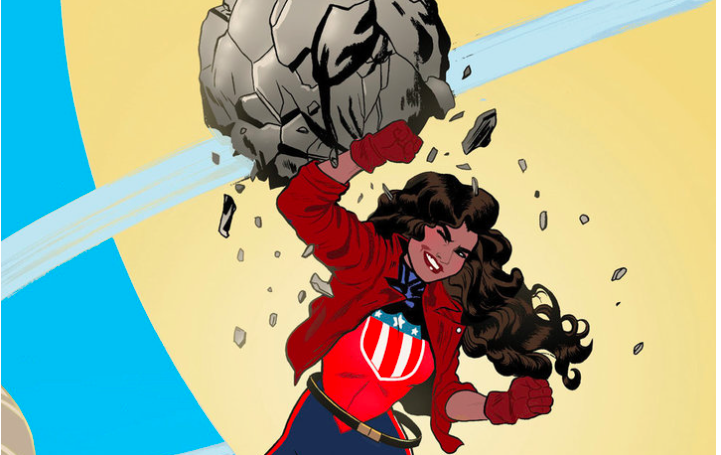 As Chris Evans contract comes to an end, someone will need to take up the star spangled mantle. Marvel took a chance on a minority character not known to many mainstream media consumers—Black Panther—and it paid off. Literally in millions. Now, I implore the Disney gods to give a solo film to a gay, Latina badass named America Chavez.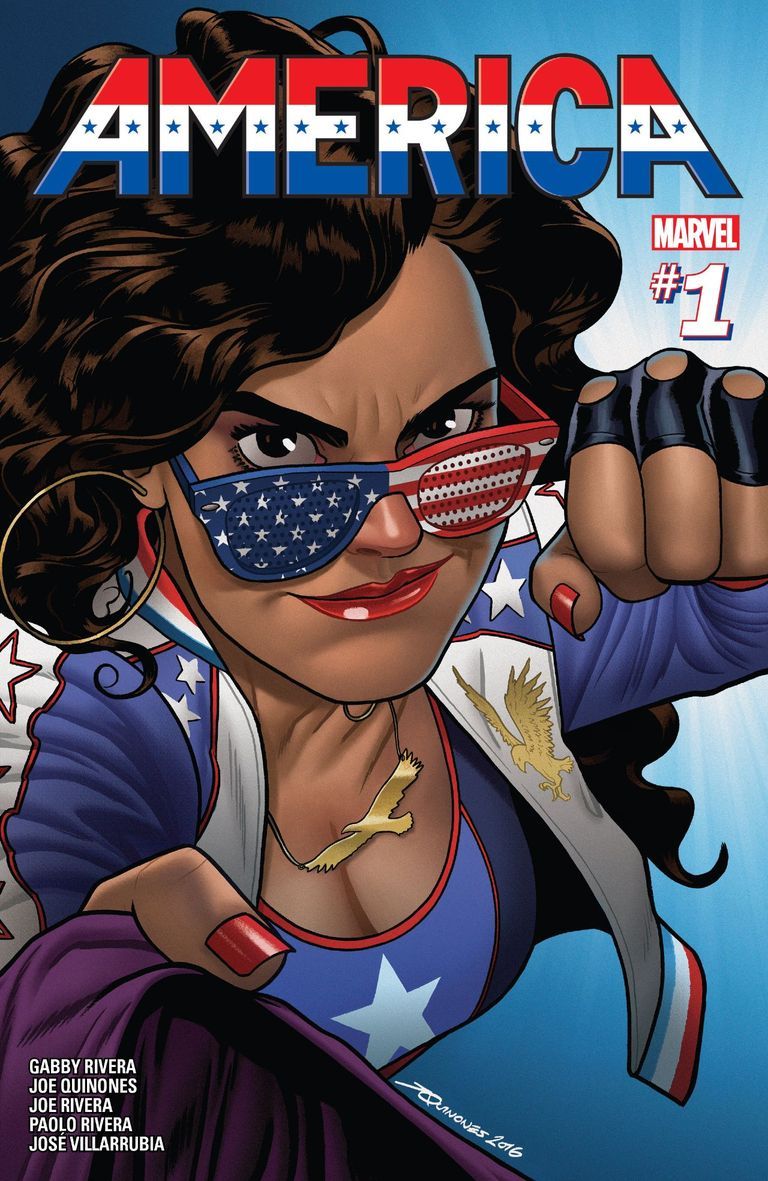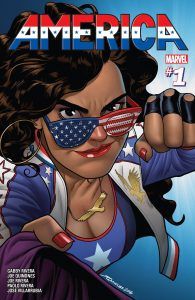 America Chavez made her debut on the Young Avengers team, just like many other queer heroes on this list. She's known around the world as Miss America, possessing superhuman speed, strength, and oh yeah—she can punch holes through the fabric of time and space. Besides the fact that it would be awesome to see her powers on screen, Chavez offers much needed representation. She identifies as Latina and also as queer, having had partners of various genders. Chavez was also raised by two moms in another reality! Her solo run, America, is full of wit, humor and love.
Still not convinced? In Hawkeye Vol. 2, we got a glimpse of the future. And what did we see but Miss America shedding the "miss" and becoming a captain. The Captain America, leader of S.H.I.E.L.D.
valkyrie
Tessa Thompson brought a dynamic character to the movie that revived the Thor franchise. Valkyrie is factually queer, both in the comics and the film, confirmed by Tessa herself. Unfortunately, the scene confirming Valkyrie's bisexuality in Thor: Ragnarok was eventually cut, dashing our hopes once again of a queer woman (of color, no less!) in one of the most powerful film enterprises on earth.
Chris Hemsworth's contract with Marvel is coming to an end, but that doesn't mean Valkyrie can't pull her weight with her own movie. Or, perhaps the female Thor and Valkyrie can bring a romance to the screen unlike anything Marvel has dared to create.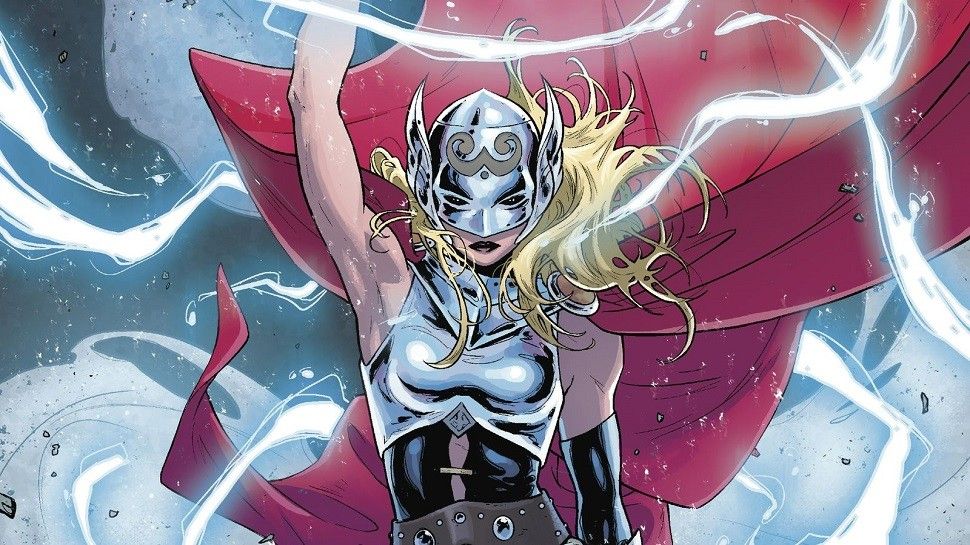 William Kaplan & Theodore Altman, aka Hulkling and wiccan
Also members of the Young Avengers alongside Miss America, William and Theodore make up one of the cutest couples. I listed them here together because I couldn't bear for either of them to have a movie without the other. Hulkling has powers similar to the Hulk, with cooler variations like accelerated healing and shapeshifting. Wiccan is the son of Scarlet Witch and Vision, resulting in his magical, spellcasting abilities.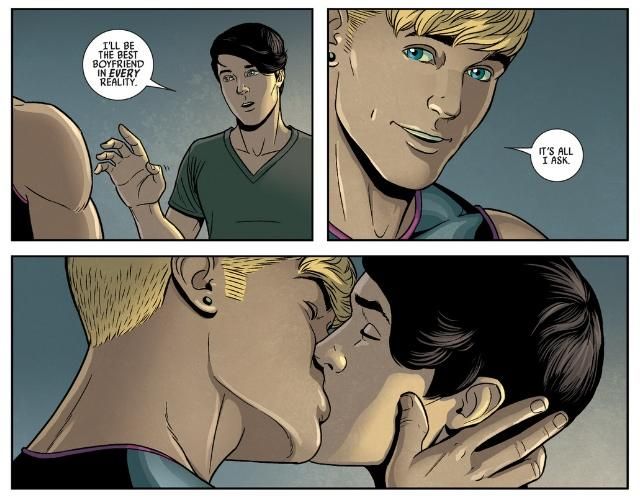 It took seven years for Hulkling and Wiccan to kiss. Thankfully, they've shared many kisses since then, remaining one of the few high-profile couples in the comics scene. The next step is a film presence, one that'll bring not just much-needed representation but two complex, fascinating characters to life.
characters we've already met
raven darkholme, aka Mystique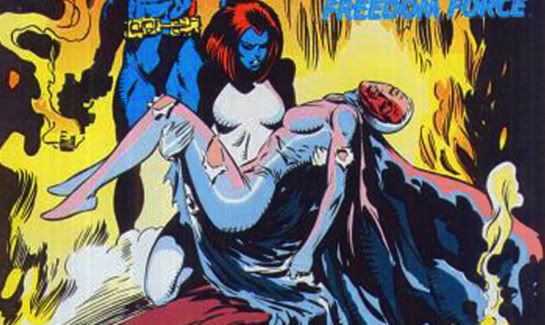 Though we've seen her in films before, we've never witnessed her attraction to women. She's always attached (romantically or not) to the men of the X-Men universe. Perhaps, in a solo film, we can explore her decades long relationship with Destiny, aka Irene Adler. They formed the Second Brotherhood of Evil Mutants, cared for a child together (Rogue), and were essentially partners in every sense of the word.
(young) Loki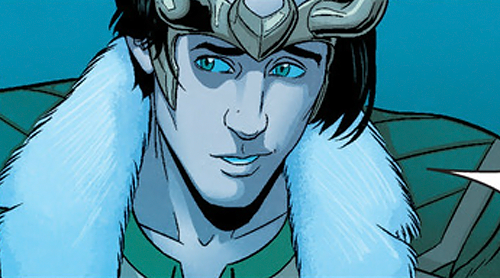 Loki Odinson is a shapeshifting, genderbending, queer trickster god. Marvel's movie Loki remains one of the top fan favorites due largely to Tom Hiddleston's performance. Though it might be difficult to find someone who matches Hiddleston's charm and cunning, a teenage Loki would bring in the fangirls like no other villain. (Perhaps Timothee Chalamet in this role would be apt?)
That Young Avengers team that I keep mentioning also includes a young version of Loki, as mischievous as ever, who explicitly admits being attracted to people of different genders. At this point, you could say I just really want a Young Avengers film. This team is all LGBTQ+, save for Kate Bishop (who I'm still hoping will date America Chavez at some point). They are a logical next step for Marvel to take after Avengers 4, though I'd be surprised if they went from zero to one-hundred re: representation so quickly. One can dream.
bobby drake, aka Iceman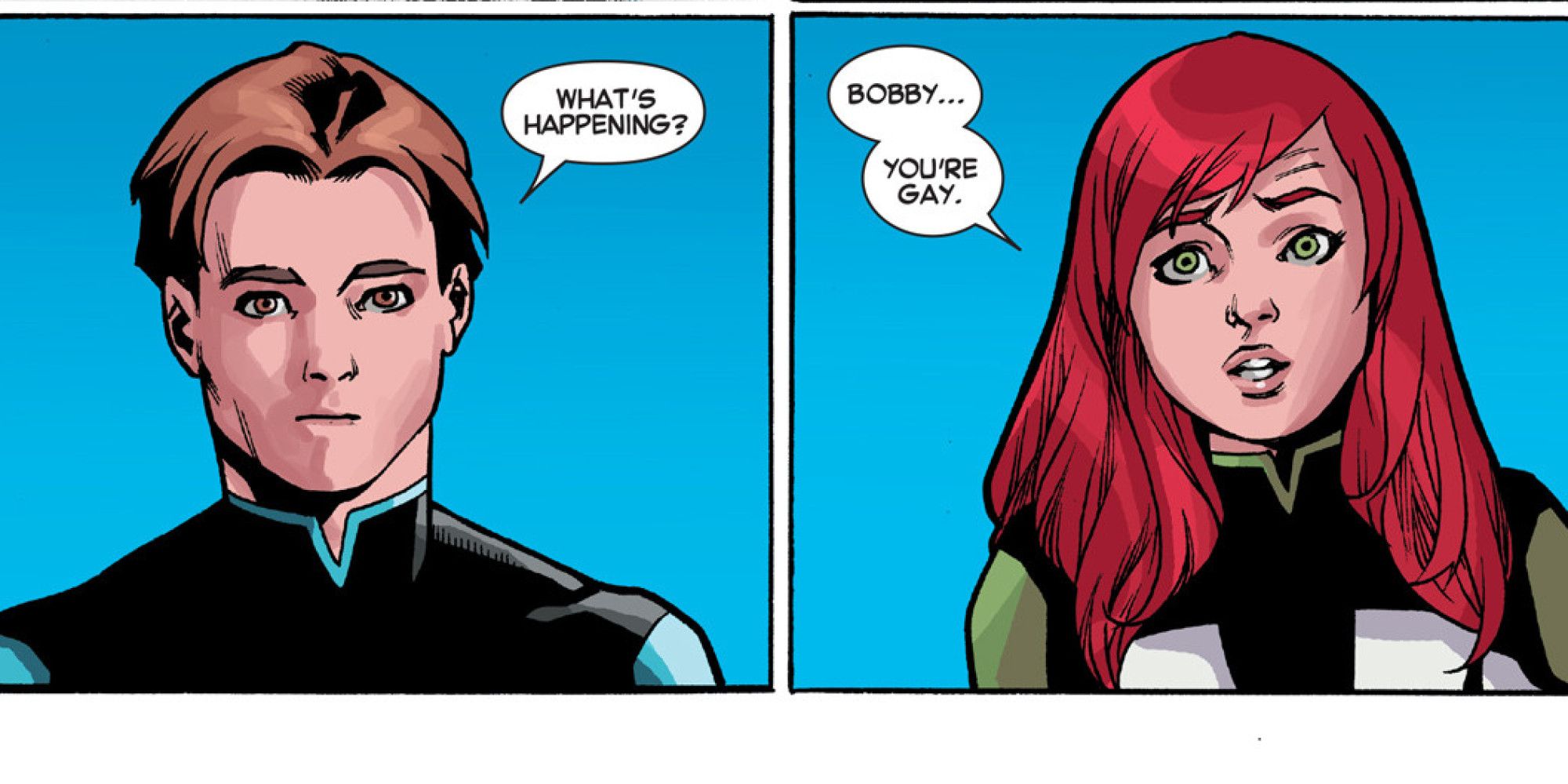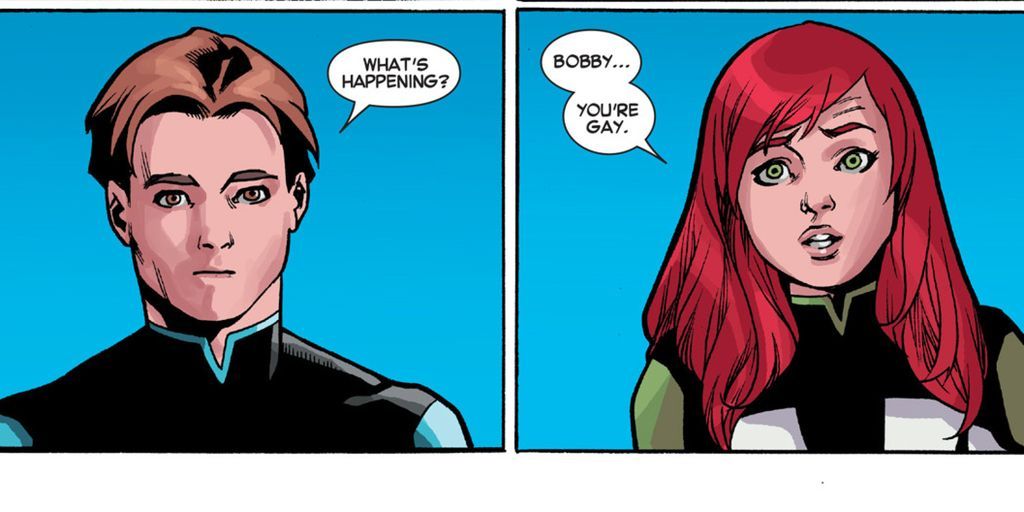 Iceman came out in 2015, shocking many long-time fans. Iceman had, of course, been around for years and years, being one of the original characters of the series. In the All New X-Men run, he explored who he was and even got his first kiss. The lucky boy's name? Romeo.
If Marvel executives ever decide to milk the All New X-Men storyline, they have an easy way to introduce more queer Marvel characters to the universe.
KORG
THAT'S RIGHT. Korg, from Thor: Ragnarok, is gay. Okay, so maybe he can't pull off a solo film. He's mostly on this list because I need more people to know about my favorite gay rock-person.
Okay, Marvel, I'm waiting.
Any other queer Marvel characters that deserve their own films?
Looking for more? Check out these discussions around queer comics.