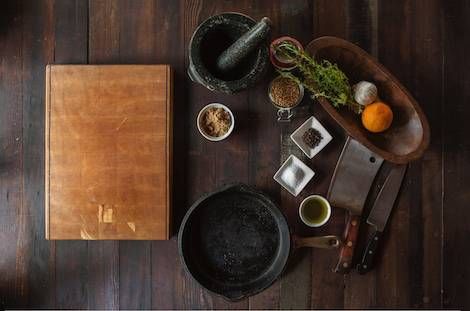 Nonfiction
Putting the "Book" In Cookbook: 9 Delightfully Bookish Cookbooks
This content contains affiliate links. When you buy through these links, we may earn an affiliate commission.
For me, summer always means more free time to play around in the kitchen and more free time to read whatever I want. This got me thinking… what better way to spice up your cooking life than to try a few recipes from bookish cookbooks?
Here are a few bookish cookbooks, no matter your fandoms, that should spark some kitchen creativity. Ready, set… bake! (That one's for you, Great British Baking Show fans).
1. The Unofficial Game of Thrones Cookbook by Alan Kistler
Includes recipes like the House of Stark's Venison, Apple, Cheddar Plaits, Wilding Grilled Pork, and Arbor Red Wine. Perfect for when you need a hearty meal to fuel your throne-grabbing plots (or your Game of Thrones marathons).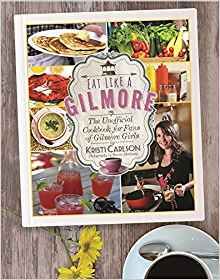 2. Eat Like a Gilmore: The Unofficial Cookbook for Fans of Gilmore Girls by Kristi Carlson
For when you want to talk fast and eat delicious junk food–coffee IV sold separately. With recipes like Sookie's Salmon Puffs and her critic-worthy Risotto, you can bring Stars Hollow right to your kitchen!
3. An Unexpected Cookbook: The Unofficial Book of Hobbit Cookery by Chris-Rachael Oseland and Tom Gordon
The cookbook to keep secret and safe for when you're quite ready for another adventure (and a second breakfast). Recipes for all the important Hobbit mealtimes are broken down into categories so you can easily find vegetarian, gluten free, and even vegan recipes.
4. The Unofficial Hunger Games Cookbook by Emily Ansara Baines
Recipes inspired by The Hunger Games, for the hardcore cook who wants to be the last one standing. Recipes in this book are inspired by Peeta's bread, Katniss's favorite meal, and more.
5. The Unofficial Downton Abbey Cookbook by Emily Ansara Baines
Recipes like Baked and Buttery Balsamic Asparagus with Sea Salt or Crispy Roast Duck with Blackberry Sauce, for when you want to eat like the Earl and Countess of Grantham.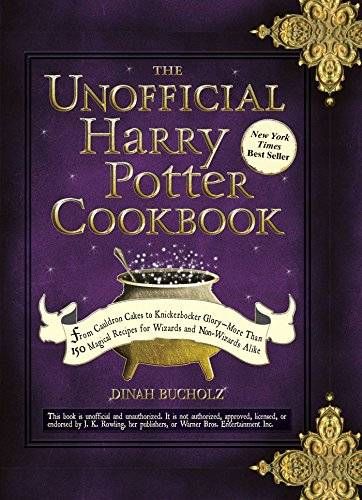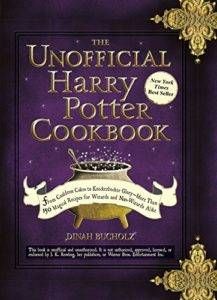 6. The Unofficial Harry Potter Cookbook by Dinah Bucholz
Manage all your kitchen mischief, such as Cauldron Cakes and Molly's meat pies. We won't tell if you pretend your mixing bowl is a cauldron.
7. The Geeky Chef Cookbook: Real-Life Recipes for Your Favorite Fantasy Foods – Unofficial Recipes from Doctor Who, Game of Thrones, Harry Potter, and more by Cassandra Reeder

When you can't commit to cooking from only one fandom, this book has got your bases covered. Find recipes for Plomeek Soup from Star Trek, Harry Potter's Pumpkin Pasties, and much much more.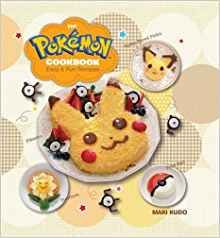 8. The Pokemon Cookbook: Easy and Fun Recipes by Maki Kudo

Fuel up for a gym battle or your next Pokemon Go adventure with Pokéball sushi rolls, Pikachu ramen, and more. Gotta cook 'em all!
9. Doctor Who: The Official Cookbook: 40 Wibbly-Wobbly Timey-Wimey Recipes by Joanna Farrow

For the aspiring time traveler, let's hope your oven is bigger on the inside to fit all these timey-wimey recipes! Naturally, it's got fish fingers and custard, but includes many more foods inspired by the Doctor's adventures, like Cyberman Pie and Weeping Angel Food Cake.
So there we have it–a list to whet your appetite for bookish cooking. Happy cooking, book nerds!
Save