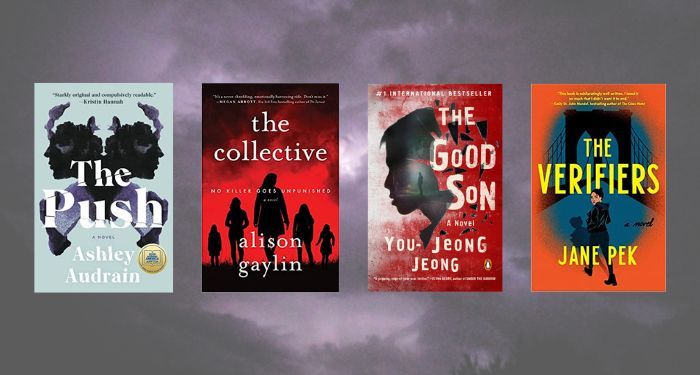 Lists
Can You Relate? 12 Great Mysteries and Thrillers About Mother-Child Relationships
This content contains affiliate links. When you buy through these links, we may earn an affiliate commission.
Many years ago as a teen, I heard a quote that really resonated with me: "The reason grandparents and grandchildren get along so well is that they have a common enemy." Sam Levenson, an American humorist, said it, and I instantly understood it. My grandmother was so fun, but my mom was a drag. But as I got older, I realized, my mother's relationship with her own mother was the same as mine: they had a complicated relationship, too. Complicated family dynamics make up a large portion of stories told in books throughout history, both fiction and nonfiction. Because most people have experienced them, and they make for good reading! That's why we have this list of 12 great mysteries and thrillers about mother-child relationships.
Okay, so maybe some of the mothers and/or children in these books are a little over the top. But that doesn't keep us from identifying with the strong familial pull we have towards our mothers and children, or on the other hand, understanding the damage they can inflict.
Bonus rec since it's Halloween season: If you like stories like these, and want to read one where the mother is a straight-up nightmare, I highly recommend Motherthing by Ainslie Hogarth. It's SO disturbing and SO good.
---
If you love stories about mothers and their children, or mysteries and thrillers, or both, check out 9 Spine-Tingling Psychological Thrillers About Motherhood, 9 Great Books About Motherhood To Add To Your TBR Pile, and sign up for Unusual Suspects, our weekly mystery newsletter!