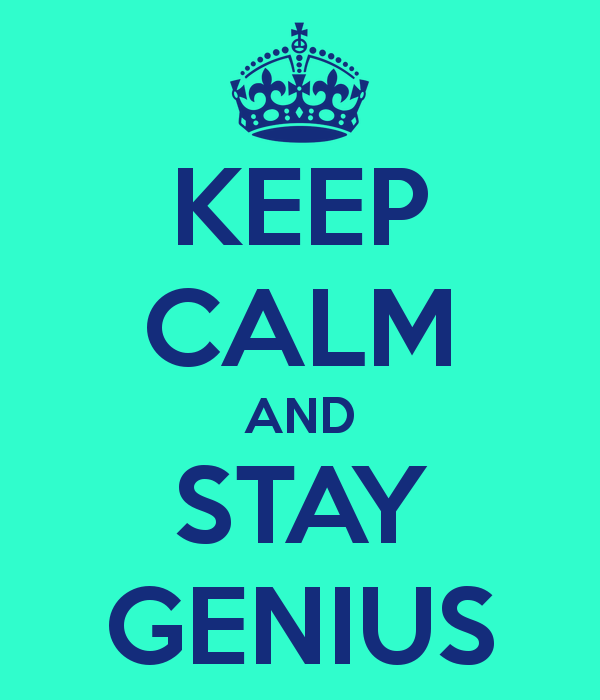 Fiction
Does the MacArthur Genius Grant Result in More Genius?
In 1981, Cormac McCarthy, at age 48, was named one of the first MacArthur Foundation Fellows (more commonly known these days as the MacArthur Genius Grant). At that time, McCarthy had published just four novels, the best received of which was his most recent — 1979's Suttree. Since the fellowship, he's published six more, including what is widely considered his masterpiece, Blood Meridian. He's won the Grand Slam of American fiction prizes — the National Book Award, the Pulitzer Prize, and the National Book Critics Circle Award. And he's one of the most revered American writers.
Would that "genius"-level output have been possible without his "genius" grant? More generally, do the writers who win MacArthur Fellowships actually go on to bigger, better, "genius-er" work after their grants? It's a fun question to think about, especially considering it's usually the fiction writers and poets that earn the headlines when the MacArthur Fellowships are announced (recently, writers Karen Russell and Donald Antrim scored the no-strings-attached cash, this year $625,000). So, do these writers produce better work after (as a result of?) the financial freedom their grant allows?
Before we start, a quick disclaimer: Of course, this is an exercise in futility. No conclusions can be drawn about whether a "genius" grant universally inspires more genius (or doesn't?). That'd be downright silly. Still, it's interesting to look at the before and after work for some of the big-name recipients, just for curiosity's sake. So here's a look at a few hand-picked, recognizable examples of writers who won MacArthur Felloships, and their output before and after the grant. These are in no particular order. (You can go to the MacArthur Foundation Fellows website, and search "Fiction" for a complete list of all the writers who have won the grant. That's where you also can learn about the requirements and why the grant is "no strings attached.)
It's All (Mostly) Downhill From Here — February, 1983 was a good month for William Kennedy. Not only was that the month he was awarded his MacArthur Fellowship, but he also published Ironweed, which would go on to win the Pulitzer in 1984. Sadly, that was about it for Mr. Kennedy's fame. He wrote the screenplay for the film Ironweed, released in 1987, and published five more relatively well-reviewed but obscure novels.
The Man, The Myth, The Legend — Amazingly, Thomas Pynchon didn't publish a novel in the 1980s. Indeed, he went 17 years between Gravity's Rainbow, his seminal work published in 1973, and Vineland in 1990. Nevertheless, Pynchon was named a MacArthur Fellow in 1988. Since then, he's published five more novels, and perhaps most indicative of his genius, appeared in a memorable cameo on The Simpsons.
The Man, The Myth The Legend, Part 2 — David Foster Wallace, on the strength of his magnum opus Infinite Jest, published in 1996, was named a MacArthur Fellow in 1997. Despite some brilliant journalism and a volume of short stories, DFW never finished another novel. The Pale King, unfinished at the time of his suicide in 2008, was published in 2011.
Finally, Some Diverse Genius — In the 2000s, the MacArthur Foundation seems to have begun making a concerted effort to award writers of more diverse background. Kudos! In 2008, two years after publication of her brilliant novel Half of a Yellow Sun, Nigerian born writer Chimamanda Ngozi Adichie won a Fellowship. Adichie is one of the youngest writers (29 at the time) to win the Fellowship. She published a volume of short stories in 2009, and a new novel this year, titled Americanah. By most accounts (it has a 4.22-star rating on Goodreads), Americanah is a clear sign of a writer harnessing her MacArthur-aided genius.
Finally, Some Diverse Genius, Part 2 — Seriously, if you look at the winners who were writers in the 1980s, it's a lot of old white dudes. In the 1990s, however, several more women won, including Adrienne Rich in 1994, and Joanna Scott in 1992. (Scott was a Pulitzer finalist for 1996's The Manikin.) But, again, the late 2000s and early 2010s are really when diversity landed at the MacArthur Foundation. Haitian-American writer Edwidge Danticat won in 2009, Chinese-American writer Yiyun Li won in 2010, and Ethopian-American writer Dinaw Mengestu won in 2012.
To wrap up, it's worth pointing out that several well-known names have won the Fellowship in the last decade or so. Of course, only time will tell whether their genius output continues well after their Fellowships. All these writers have long careers ahead of them. The (not comprehensive, and not including the winners mentioned above) list: Colson Whitehead (2002), Aleksander Hemon and Edward P. Jones (2004), Jonathan Lethem (2005), George Saunders (2006), Junot Diaz (2012), and Karen Russell (2013).
_________________________
Sign up for our newsletter to have the best of Book Riot delivered straight to your inbox every two weeks. No spam. We promise.
To keep up with Book Riot on a daily basis, follow us on Twitter, like us on Facebook, , and subscribe to the Book Riot podcast in iTunes or via RSS. So much bookish goodness–all day, every day.